"The Rookie" Season 2 "Warriors and Guardians": The Mother Of All Contradictions [SPOILER REVIEW]
In this week's episode of ABC's The Rookie, "Warriors and Guardians," everyone is introduced to Detective Nyla Harper, portrayed by Once Upon a Time's Mekia Cox, Harper is definitely not a denizen of Fantasyland. Like a hand grenade to the precinct, Harper's first day leaves no one unscathed. The character has issues. Not small issues, but serious problems that lead to dead cops and ruined lives. While bad news for John Nolan (Nathan Fillion), Harper's introduction is great television. "Warriors and Guardians" is, by far, the best episode of the season, and one of The Rookie's best. However, the contradictions built into Harper's character are complicated, multi-faceted, and potentially disastrous if done incorrectly.
Gritty Major Spoilers to follow.
The Rookie's Warriors vs. the Guardians
From the very beginning, Detective Nyla Harper declares that she is a "Warrior." She believes in the dichotomy of "Warrior" cops who take the big risks for big cases, and "Guardian" cops who write tickets and clock out afterwards. Harper makes it clear that Nolan, an obvious "Guardian," is not worth her time. Harper only became a training officer to earn the five percent income bump. She even refers to Nolan as "Five Percent." The mind games that Harper plays put Bradford (Eric Winter) to intense shame. And she proves that, within moments of meeting him.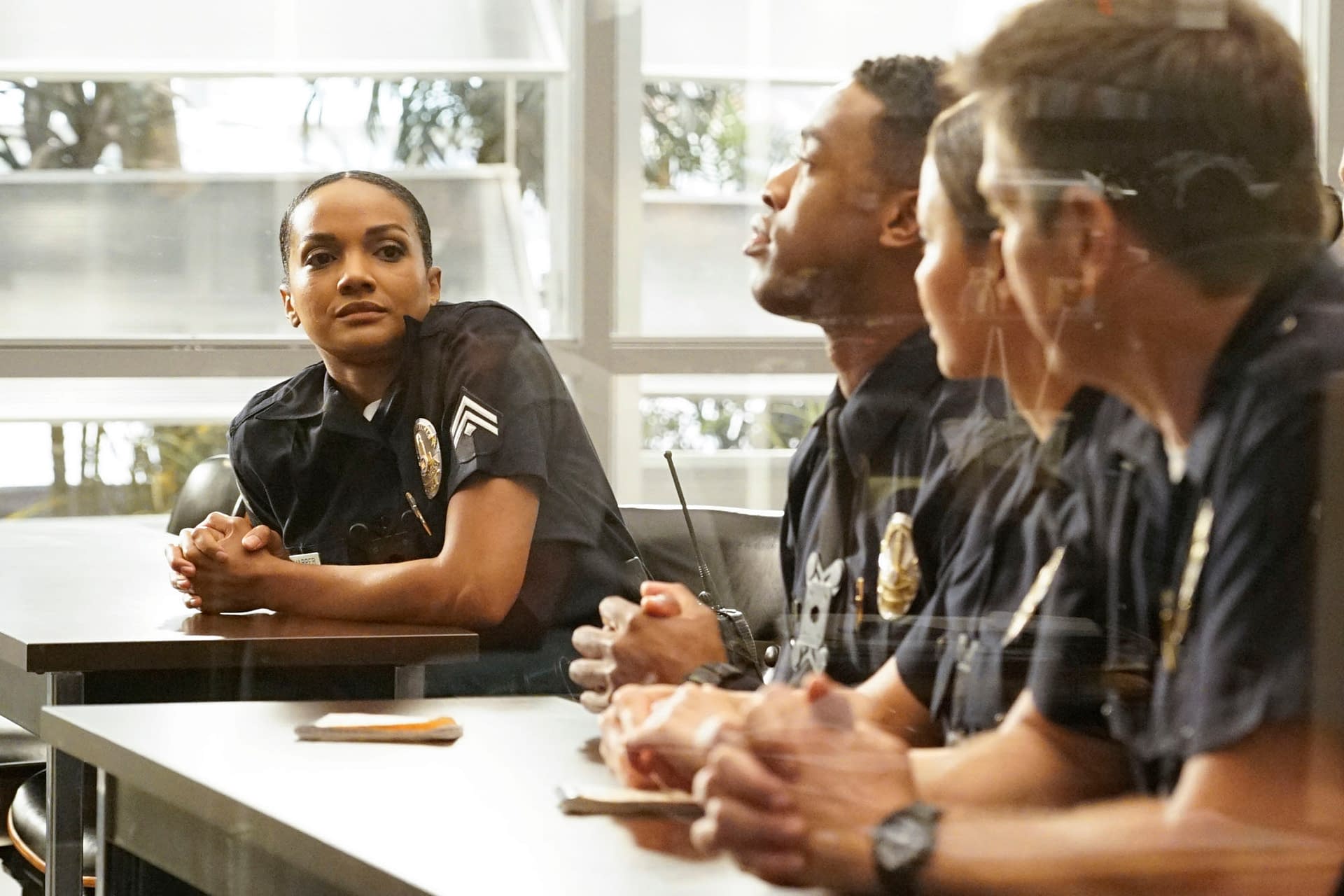 By Harper's definition, in order to be a "Warrior," you only feel alive when you are "in the fight." But she is above regular patrol work, refusing to get out of the car for anything less than a felony. As a detective who spent the last four years working deep undercover, she could teach the rookies amazing skills. Her transformation from cop to drug addict in 60 seconds in the front seat of a patrol car is amazing to watch. Imagine the good she could do as a training officer! Her skills, hard fought and likely based in her own high intelligence, could save the lives of her fellow officers. But she remains focused outward, looking only at the fight in front of her.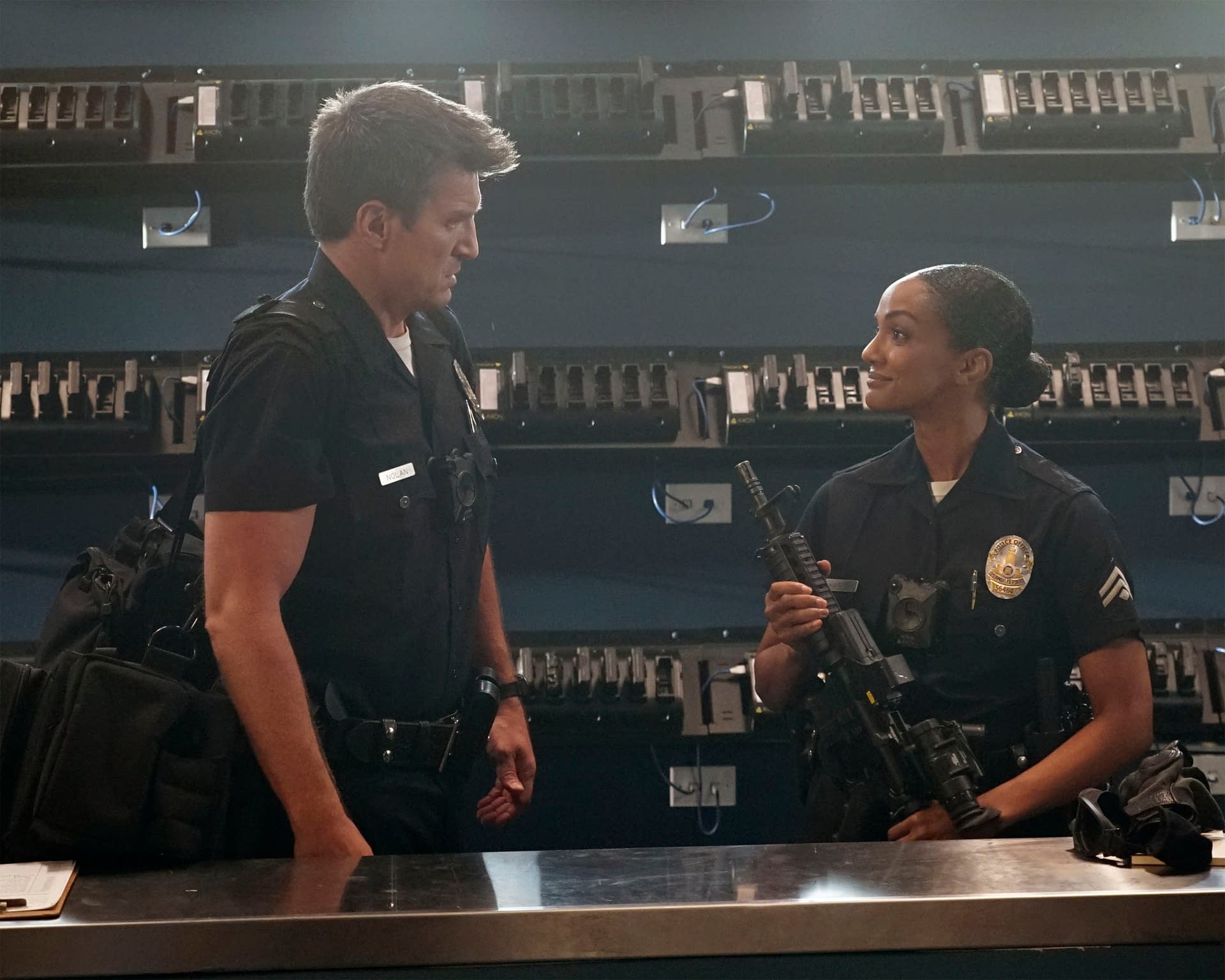 Who Is Teaching Who?
Nolan sees right through Harper's bravado. After one too many near-death experiences, he unloads on Harper. Uncharacteristically assertive, he questions her after locking her up in the back of their police car. Later, he focuses her attention on her immediate goals. Harper refuses to tell anyone why she chose to be a training officer, out of all possible LAPD positions. But Nolan is intuitive enough to know that there is a reason. And he uses that reason to keep Harper stable, at least temporarily. But, shouldn't someone who has the self control for long-term undercover work be able to control herself?
In the end, Harper walks into a firefight with a known arms dealer carrying nothing but her service weapon and an AR-15. Her only back-up is Nolan, a rookie she met that day. A detective who spends months or years developing a case would never be that stupid. Or jeopardize a case in that way. Harper is just too much of a contradiction. It is unclear, even to Harper herself, who she is supposed to be. Is she an adrenaline junkie who is only happy when she is facing death? Or is she a detective so dedicated to her case that she will spend years undercover in order to bust a cartel? One minute, Harper takes charge as a woman of action. The next moment, she can't seem to remember if she is lying or telling the truth.
The Mother Of All Contradictions
Detective Nyla Harper's biggest secret is: she's a mother who has lost custody of her daughter. In the final scene, Harper conducts surveillance on her own daughter and former partner. She explains that she took the training officer job in order to catch up on back child support and win back partial custody of her daughter. Harper is desperate to prove that she can get her life back together for her daughter. But, after everything Detective Harper does over the course of her first day as a training officer, is she ready for the sacrifices necessary to be awarded partial custody of her daughter?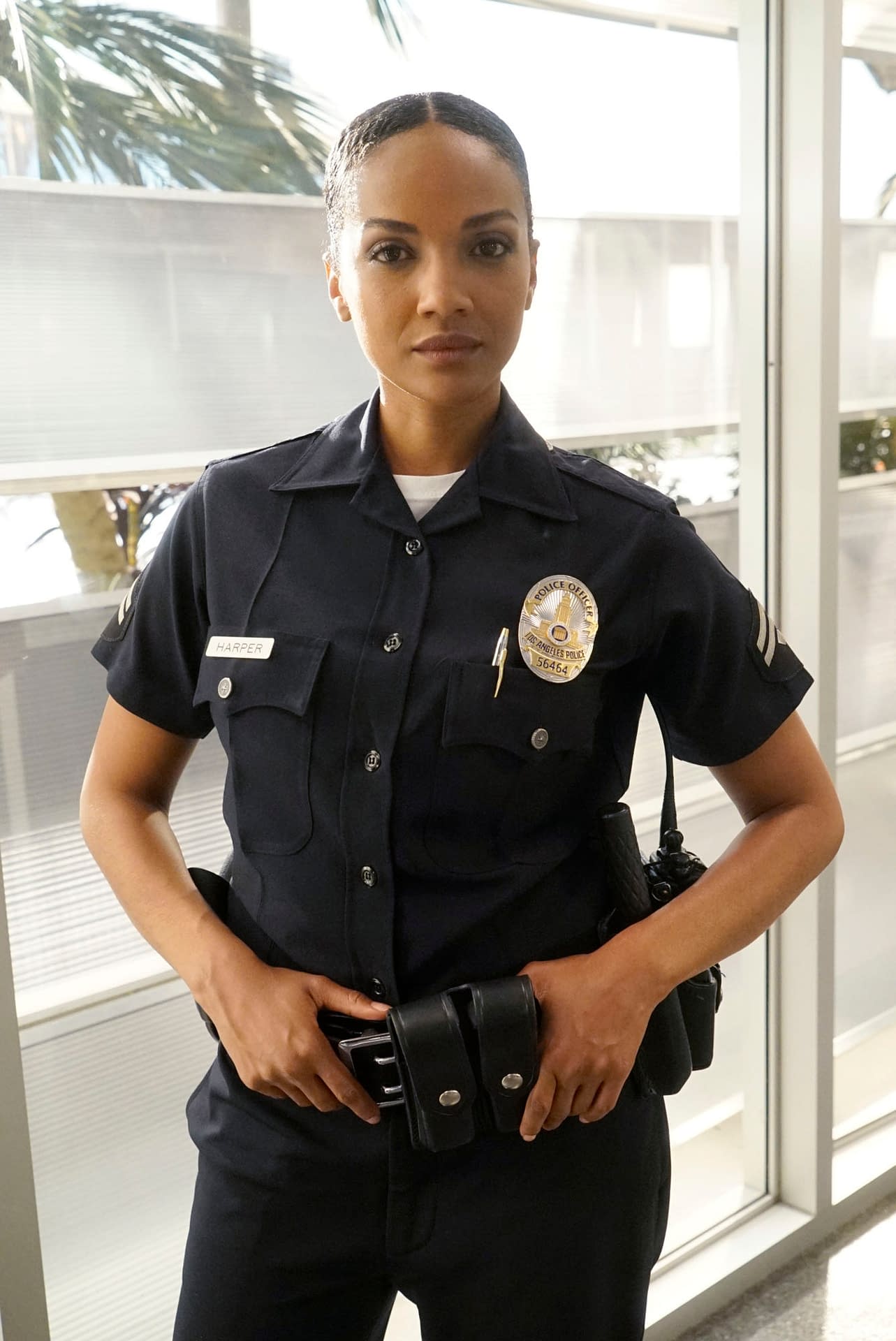 The realities of Harper's situation bring up a new set of contradictory issues. On one hand, dozens of cop shows have depicted male undercover officers facing divorces and custody issues as a result of their work. Harper, as a mother, will likely judged harder than her male counterparts due to traditional gender role assumptions. Her experiences will be interesting to watch. If done with care, nuance, and respect, Harper's character arc could show a complicated woman balancing a dangerous job at which she excels with the demands of motherhood. However, if the writers aren't careful, they run the risk of adding to the long lasting television cliche of "people of color are bad parents."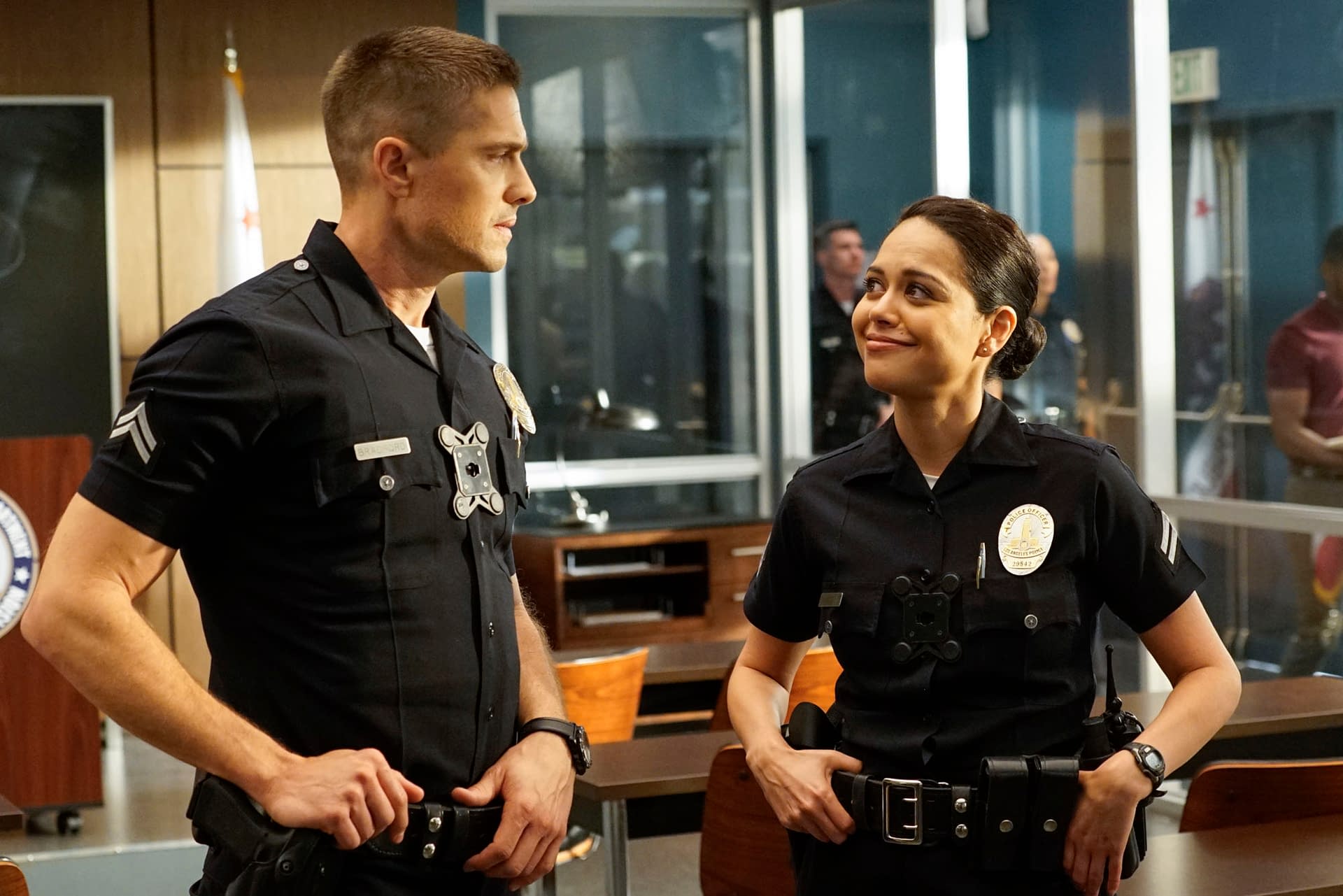 Harper's Future on The Rookie
Cox's Detective Nyla Harper injects much-needed lifeblood into The Rookie's floundering second season. However, the relative chaos of Harper's introduction must eventually narrow down to a defined character arc. Right now, the character is fresh and the multiple contradictions inherent in her character add to her impact. But, as things even out, writers must show viewers who the real Nyla Harper is, and where she is going. Otherwise, they run the risk of turning her into yet another negative stereotype.
The next episode of The Rookie, "Tough Love," airs Sunday October 27 at 10PM on ABC.