The Avengers: Honor Blackmans' Cathy Gale, TV's First Action Heroine
We honor The Avengers' early years & Honor Blackman's Cathy Gale, one of the first live-action heroines to grace our television screens.
---
Many people remember The Avengers, the TV series, as a bright, poppy, tongue-in-cheek spy show starring Patrick McNee and Diana Rigg as adventurers John Steed and Emma Peel, but it actually took a while to become that show. In fact, the series' evolution was a microcosm of the British pulp adventure show as it became a pop artefact in the Sixties. Before Emma Peel, there was Cathy Gale, played by Honor Blackman, who was, in fact, the first action heroine in movies and television. Now that the series is available to stream on Prime, you can follow the evolution of the show and see how much it changed.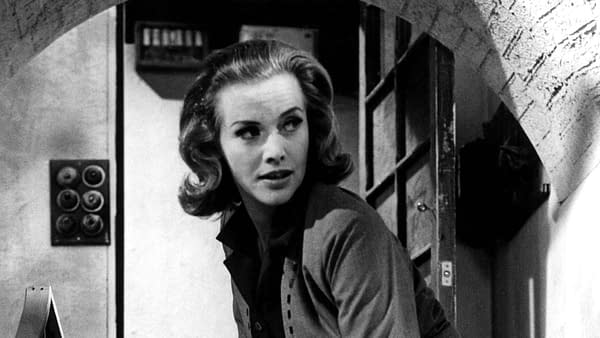 The first season of The Avengers was a straight noir mystery starring Ian Hendry as Dr. David Keel trying to find his fiancée's murderer and getting help from a shady and mysterious figure named John Steed (McNee). It was never explained exactly who Steed worked for other than some vague hint that he worked for the government. Keel and Seed went around like hardboiled noir detectives in raincoats, the latter doesn't start wearing his signature bowler hat and Saville Row suit until two seasons later. Only three episodes of the first series are available, as the rest were wiped. When Hendry didn't return for the second series, the producers started to test different partners for Steed, including another male doctor figure Martin King, nightclub singer Venus Smith, and, most of all, anthropologist Dr. Catherine Gale.
Television's First Live-Action Heroine
To watch the second series of The Avengers after you got used to the Emma Peel version is a bit of a shock. Steed and Cathy Gale didn't always get along. She barely tolerated his leeriness as he came off as a bit of a horny creep. He often wore casual sports clothing rather than his later English Gentlemen style. He also had a suppressed Cockney accent and even spoke in street slang, coming off as a bit of a spiv. He also "volunteered" her for undercover jobs without her consent, but she would just carry it off with total poise and competence. Cathy Gale didn't crack any jokes until much later in the series and was utterly no-nonsense as she dominated every room she walked into. She was the first action heroine in a movie or TV show, successfully fighting off any man who attacked her. She was never a helpless damsel – she straight-up just beat guys up with judo. In her first series, she wore fashionable coats and dresses. It wasn't until her second and final series that she began to wear black leather and books so that Blackman could fight better on screen. Fans often associate the black leather catsuit with Diana Rigg's Emma Peel, but it was Blackman's Cathy Gale who established that look. It continued the catsuited female figure begun back in the 1910s with the French silent adventure serial Les Vampires, only Irma Vep was a villain. That trend continues to this day with characters like Catwoman and many others, all thanks to The Avengers.
The Darkness at the Heart of The Avengers
The original series of The Avengers had tiny budgets and had to be shot in cramped studio sets that had to hide a lot of angles. Yet the stories managed to capture a sense of darkness that was pervading post-War Britain. There were secret murderers, criminal schemes, and spies everywhere, secrets were hidden all over the land, and even the unnamed government agency Steed worked for was a secret. The writers of the show were war veterans and survivors of World War II, and that mood carried into the show. It was later that the tone of the series began to lighten up, and by the time Diana Rigg joined the show in the fourth series as Emma Peel, it became outright tongue-in-cheek satire that defined the whole genre. It's also notable that the series creator Sydney Newman also co-created Doctor Who at the BBC two years after he created The Avengers.
All available episodes of The Avengers are now streaming on Amazon's Prime Video.
---
---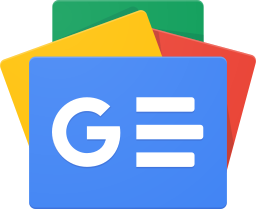 Stay up-to-date and support the site by following Bleeding Cool on Google News today!