The Falcon and the Winter Soldier: Sebastian Stan On Production, Vibe
Almost a month after production on Disney+'s The Falcon and the Winter Soldier was shut down over growing coronavirus (COVID-19) pandemic concerns, series co-star Sebastian Stan (Bucky Barnes aka Winter Soldier) is offering fans an update on production as well as whether fans should the series to have a vibe and feel similar to the films. Speaking with The Hollywood Reporter in support Drake Doremus' relationship drama, Endings, Beginnings, Stan revealed that production was actually more than a week away from wrapping, as had been reported previously: "We were probably at least two or three, but don't quote me on that."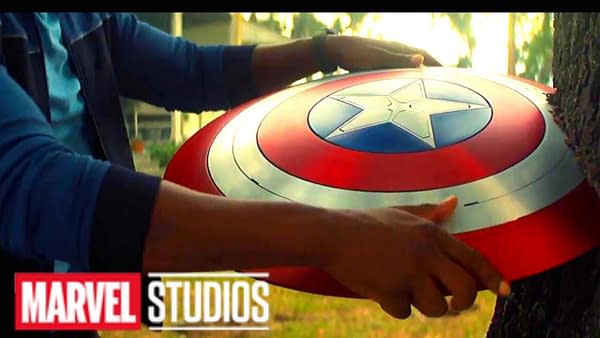 As for whether they wanted the series to have more of a movie or television vibe, Stan believes they were able to have the best of both worlds: "It felt like both. In a lot of ways, it felt like a movie. Again, we're not finished; we still have some stuff to do. What I loved about it was that, tonally, it was very much in the same world that Captain America: The Winter Soldier was, which was one of my favorite experiences that I've ever had, period. So, in a sense, it was grounded and very much in the world as we know it. But, it's also really jam-packed with a lot of massive, massive action scenes mixed with a deep focus on character. That's what's really exciting about this. We're getting to keep it in the world of the movies, so it's recognizable that way, but at the same time, these characters are getting so much more mileage for all of us to explore them. We can put them in situations that we've never been able to put them in before because you now have six hours as opposed to two. It's always a discovery."
Directed by Kari Skogland, The Falcon and the Winter Soldier stars Sebastian Stan (Bucky Barnes aka Winter Soldier), Anthony Mackie (Sam Wilson aka Falcon) returning to their feature film roles, alongside Emily VanCamp (SHIELD agent Sharon Carter), Daniel Bruhl (Baron Zemo), Wyatt Russell (John Walker aka US Agent), Desmond Chiam (Now Apocalypse), and Miki Ishikawa (The Terror: Infamy). Noah Mills (The Enemy Within, The Brave) and Carl Lumbly (Supergirl, Alias) were recently cast in undisclosed roles.