"The Fugitive": Kiefer Sutherland, Boyd Holbrook Set for Quibi Series
One of the most iconic TV shows of the 20th century is getting a remake, with The Fugitive set with Kiefer Sutherland and Boyd Holbrook on opposite ends of the law for the upcoming Quibi adaptation. Based on the 1963-67 ABC series created by Roy Huggins of the same name, the current series comes courtesy of Nick Santora (Scorpion), Thunder Road Films, 3 Arts Entertainment, and Warner Bros. TV.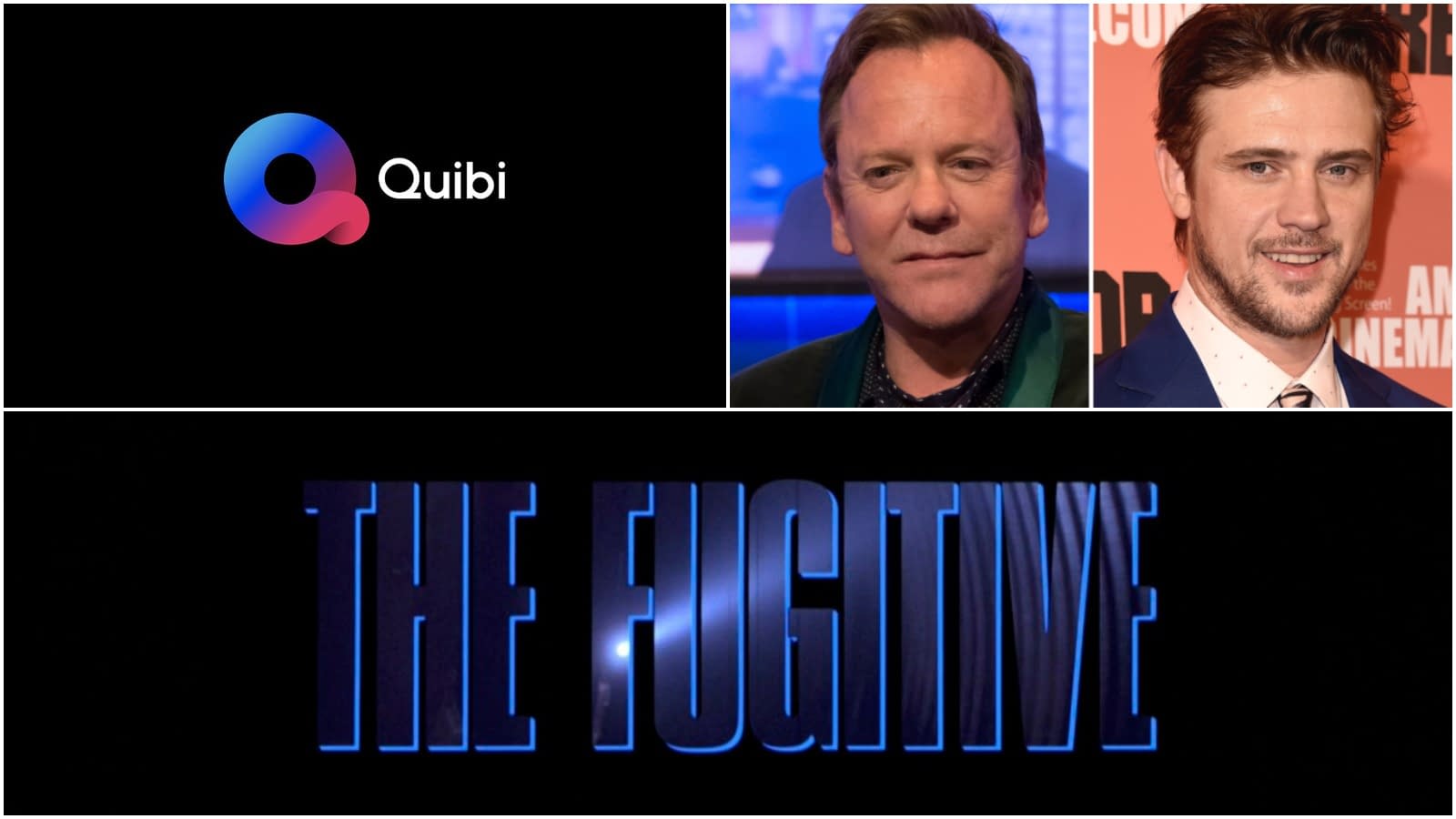 Where the 1963 series and the 1993 film adaptation directed by Andrew David focus on Dr. Richard Kimble (who was framed for the murder of his wife and caught in a vast conspiracy), Santora's The Fugitive centers on blue collar worker Mike Russo, who just wants to make sure his wife, Allison, and 10-year-old daughter, Pearl, are safe, when a bomb rips through the Los Angeles subway train he's riding on. But the faulty evidence on the ground and "tweet-now, confirm-later" journalism paint a nightmarish picture: it looks to all the world that Mike was responsible for the heinous act.
Wrongfully—and very publicly—accused, Mike must prove his innocence by uncovering the real perpetrator, before the legendary cop heading the investigation can apprehend him. With the city in a state of panic and misinformation traveling at the speed of social media, Mike's life and family hang in the balance as he becomes… The Fugitive.
David Janssen played Kimble in the 1963 series, while Harrison Ford assumed the role in the 1993 film.
Holbrook can been seen in the upcoming In the Shadow of the Moon (2019), Eight for Silver, and Born to be Murdered (2020). He was also in in Two/One (2019), The Predator (2018), Logan (2017), and the Netflix series Narcos.
Sutherland's Detective Clay Bryce is in pursuit of Russo – while also collecting evidence along the way in his pursuit that could prove the fugitive's innocence. Barry Morse played Gerard on the series, while Tommy Lee Jones played his film counterpart. Sutherland is coming off his run on ABC/Netflix series Designated Survivor, and is still widely known for his turns as Jack Bauer in FOX's 24.