"The Good Place" Finale "Whenever You're Ready": But We Never Would Be – And That's Okay. Because Everything is Fine [SPOILER REVIEW]
It's been years in the making, and highly anticipated, but tonight is the night. It's finally forking here – the for real for real finale of NBC's The Good Place.
Obviously it's a big night, so relax, come join me on the couch, and grab some jalapeno poppers and a Duvall Ditchwater cocktail.
Now, ready to end it all (well, metaphorically speaking)? Let's get this started up in here with… MAJOR SPOILERS!
[rwp_box id="0"]
Okay, so tonight's episode took on a little bit of a different tone than normal in the fact that it was a "goodbye" episode in every sense.
Last episode, they overhauled The Good Place and installed a door that is the ultimate goodbye – a door that turns the human who goes through it back into cosmic nothingness.
This episode, we pick up on afterlife in The Good Place after a lot of "Bearimies" have past – and Jason is ready to move on and take the doorway to the final goodbye.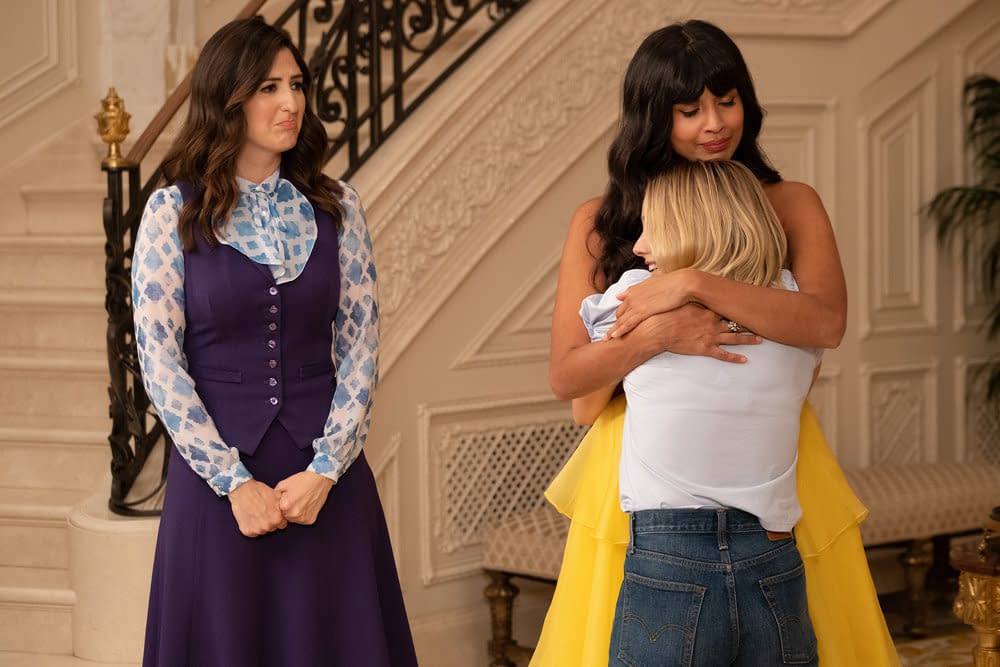 I think it's sweet that he's the first one to go through and kick off our story of everyone moving on in their own ways – even if he does end up coming full circle and spending a few thousand "Bearamies" meditating in the woods and reflecting on the universe, just like a monk.
Tahani moves on in a different way – she becomes an architect trainee and I love it. Her arc was satisfying and it made sense for her; she will always find things to do and people to help and situations that she can try and make better.
Also – can we please talk about that cameo by Nick Offerman pretty much playing himself? That was forking perfection in all its woodworking glory!
That leaves Chidi and Eleanor…and Chidi decides he's finally ready to move on. Now, I love Eleanor's arc here, because she realizes that being alone scares her, but she really loves Chidi and decides to let him go. Because that's what true love is all about.
Eleanor has progressed so much as a character over the course of the series, and it's fantastic seeing just how far she's come from the beginning. It drives home the point that people really can become better given enough time and support.
And Michael – oh, Michael. This episode really was about giving everyone what they really wanted and needed to live a fulfilled afterlife – so they made Michael human, which honestly is a twist I didn't see coming but makes perfect sense.
I mean, he's basically been one of them for quite awhile now, and seeing everyone else able to move on while he stagnates in eternity with little-to-no purpose anymore has got to be absolutely devastating.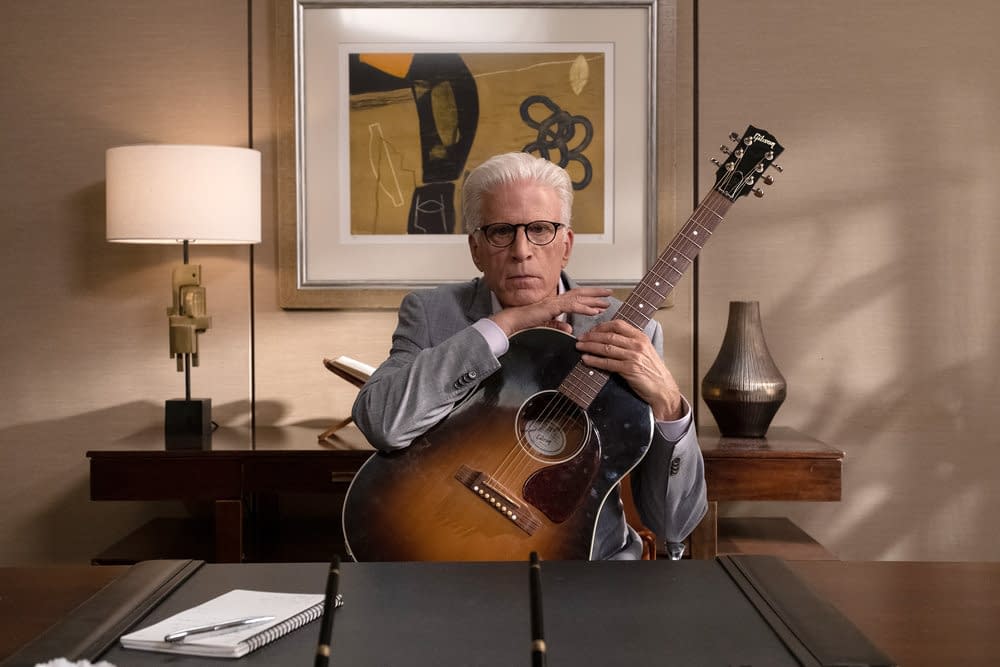 But, seeing Ted Danson act like an adorable clueless new human, er – "silver fox" – is Life. As was seeing Mindy St.Claire, getting redemption from The Medium Place and creepy rebooted space Derek. Of course, seeing Maya Rudolph back as The Judge running The Afterlife is always a highlight – and not just because she plugs shows and is obsessed with media.
All-in-all, it was a great ending to a great series, and I can't imagine a more perfect way for it to have all wrapped up. Was it a little less comedic and a little more heartfelt? Did I find myself tearing up at a couple points? You bet. But I think it was exactly that pivot to the more deep and emotional side that made it such a satisfying finale and hour of television.
It was surprisingly satisfying, just like when you bite into a jalapeno popper and think it's going to be too hot, but it's just the perfect temperature.
Thanks for riding out The Good Place with me – it's been a Jeremy Bearimy full of crazy comedic afterlife shenanigans, and I couldn't wish for better people to spend it with.