This last season of Gotham has had me a little on the down side, since I was expecting a whole lot more than has been delivered. I had assumed that knowing an exact episode count, with an end goal in mind, would lead the Gotham writers room to inspiring new heights of lunacy.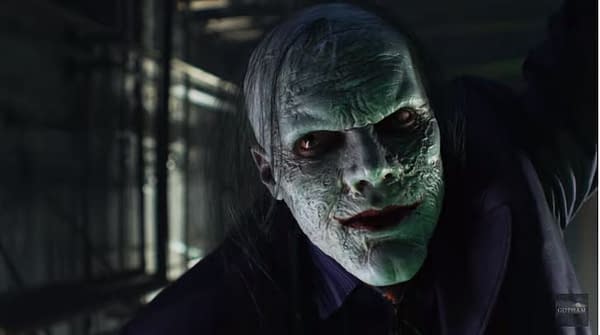 Instead, we got warmed-up Bane (Shane West) leftovers, and a dead on arrival Nyssa al' Ghul (Jaime Murray).
The season was certainly off to a great start, with the "No Man's Land" storyline kickstarting itself to life with an exceptionally gritty Scarecrow showdown as the survivors of Gotham City try to live another day.
Then, we get a whole bunch of uneven episodes, punctuated by excellent glimmers of hope provided by the series regulars. Cory Michael Smith's Riddler was in rare form, and Robin Lord Taylor's Penguin has never been better. Erin Richards has been a ton of fun as Barbara, especially when holding off goons with machine guns, while in labor. B.D. Wong stopped by one last time to class up the creep factor of Dr. Hugo Strange.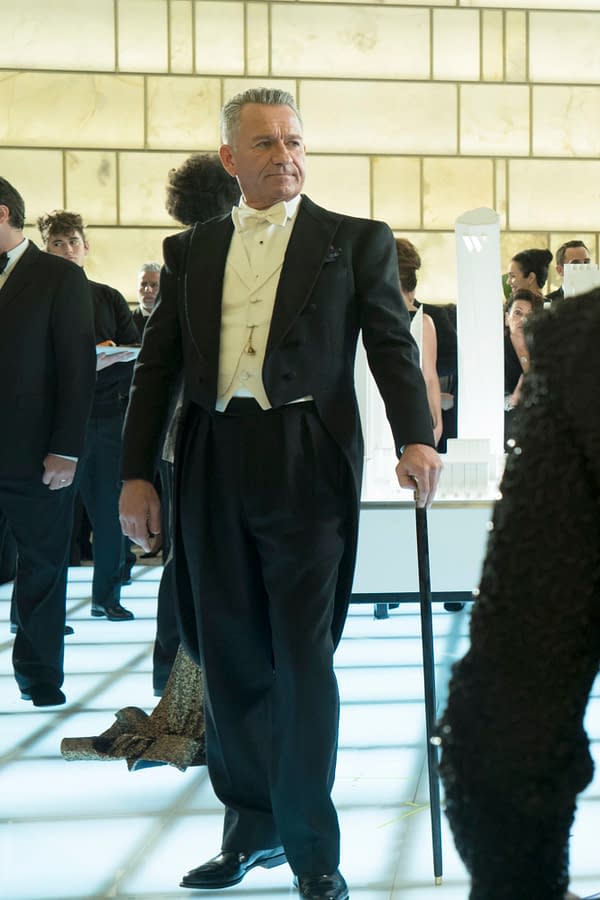 Even Poison Ivy (Peyton List) got to have some fun this season, with her control over plants finally established. Selina (Camren Bicondova) got some supernatural vengeance on, and Bruce (David Mazouz) started becoming the protector of Gotham City.
Even the stalwart guardians have had a good run of it: Alfred (Sean Pertwee) has realized that he's raised a good man; Harvey Bullock (Donal Logue) became a good cop- and Jim Gordon managed to bring the city of Gotham back to civilization, without even growing the mustache that could have saved them all. He even got to marry Lee (Morena Baccarin) and become a father.
And poor Jeremiah Valeska (Cameron Monaghan) finally met his destiny with a pool of toxic waste, after being rejected by Bruce once and for all.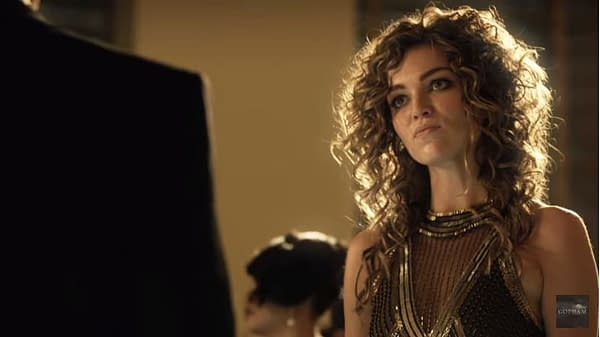 It takes a lot of work to get an ensemble cast as large as Gotham's to the right place to wrap up a story, especially when that wrap-up takes place ten years in the show's future. Everyone has hit their mark, all of the players are in place.
That brings us to Thursday's finale, when FOX brings us "The Beginning", which is actually the end, and the likely reason why so much of this last season has been rocky. My gut tells me this episode cost a few more bucks to shoot than normal, as you can see from this action packed trailer:
I could forgive every rocky episode of season 5 for that Penguin costume alone!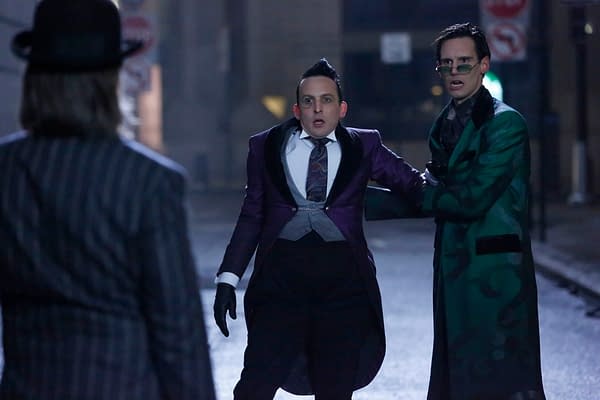 And then there's this- The Mustache that Saves Gotham, at long last!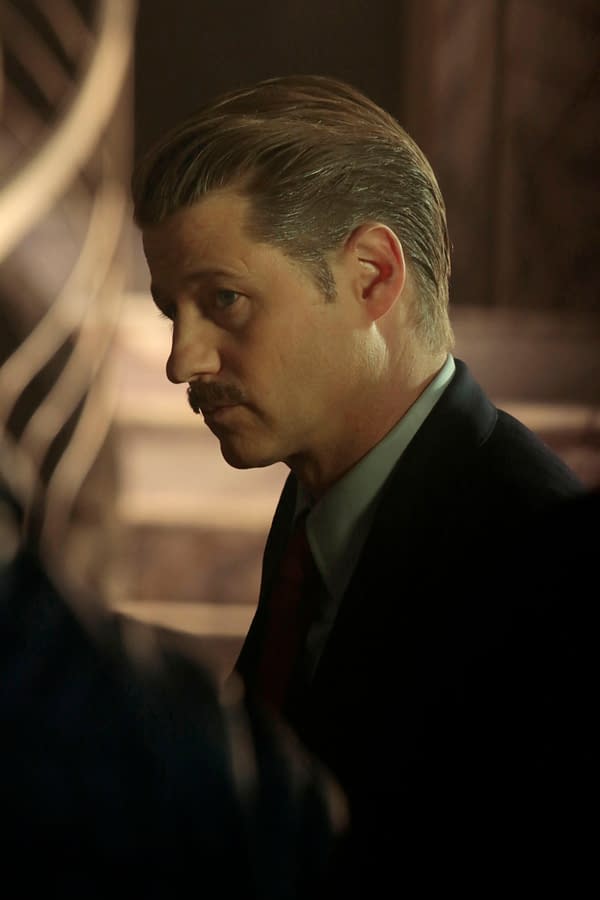 Enjoyed this article? Share it!