"The Loudest Voice": Showtime Goes BTS of Roger Ailes/FOX News Limited Series [VIDEO]
In two weeks, Showtime viewers will witness the birth of FOX News (we'll leave it to the viewer to determine if that's a blessing or a curse) and the fall of Roger Ailes (Russell Crowe) when the cable network premieres its seven-part limited series The Loudest Voice. Based on Gabriel Sherman's bestselling book The Loudest Voice in the Room as well as his reporting for New York magazine, the event series focuses on the allegations of sexual harassment that brought an end to the late FOX News founder's career.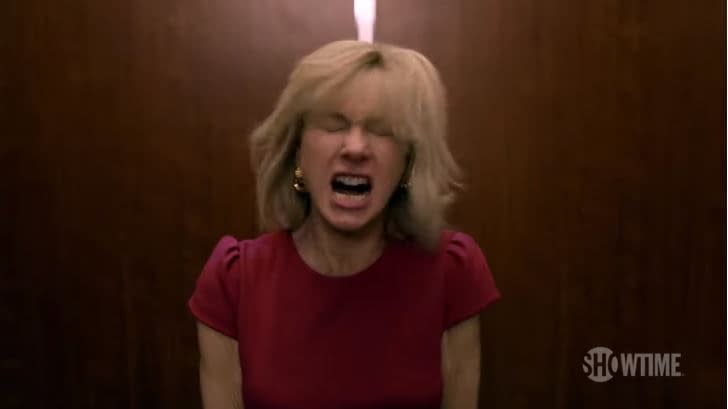 With Sherman and Tom McCarthy (Spotlight) co-writing the pilot and Kari Skogland (The Handmaid's Tale) on board to direct several episodes, The Loudest Voice is one of this summer's most anxiously-awaited series – set to premiere Sunday, June 30, at 10 p.m. ET. But before then, Showtime and the folks behind the series are taking us behind the scenes to learn a little more about the late media giant, the network he created – and the Academy Award-winning actor who chose to portray him:

Here's a Look at Showtime's "The Loudest Voice"…
In today's politically charged media landscape, no figure looms larger, even after his passing, than Roger Ailes, molding Fox News into a force that irrevocably changed the conversation about the highest levels of government. To understand the events that led to the rise of Donald Trump, one must understand Ailes.

The upcoming limited series takes on that challenge, focusing primarily on the past decade in which Ailes arguably became the Republican Party's de facto leader, while also touching on defining events in Ailes' life, including an initial meeting with Richard Nixon on the set of The Mike Douglas Show that gave birth to Ailes' political career and including the sexual harassment accusations and settlements that brought his Fox News reign to an end. Told through multiple points of view, the limited series aims to shed light on the psychology that drives the political process from the top down.
Showtime's The Loudest Voice stars Naomi Watts as Carlson, Sienna Miller as Ailes' wife Elizabeth, Seth MacFarlane as former Fox News PR chief Brian Lewis, Simon McBurney as News Corp leader Rupert Murdoch, Annabelle Wallis as former Fox News booker Laurie Luhn, and Aleksa Palladino as Ailes' longtime assistant Judy Laterza. The limited series also stars Josh Charles as Casey Close, Gretchen Carlson's husband; and Josh Stamberg as former Fox executive, Bill Shine.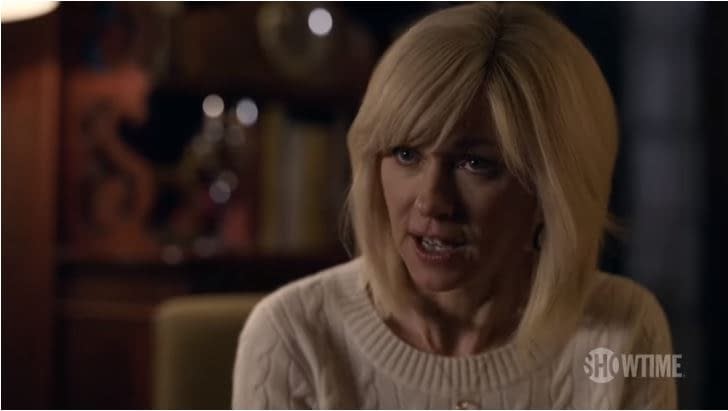 The Loudest Voice is a co-production between Showtime and Blumhouse Television (Sharp Objects, The Purge, Get Out). Crowe, McCarthy, and Skogland executive produce alongside Alex Metcalf and Jason Blum, as well as Marci Wiseman and Jeremy Gold for Blumhouse Television, and Liza Chasin for 3dot Productions.