So far, this season of The Magicians has focused more on the interpersonal relationships between the Brakebills crew, and how those relationships effect the world around them. Now, it looks like the SYFY series will be shifting the focus of the story to those around the main characters.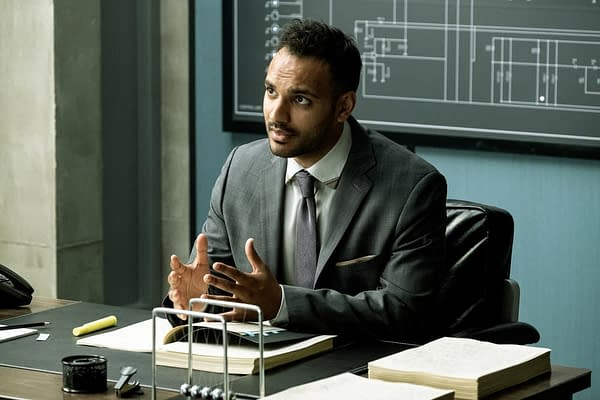 "The Side Effect" looks to shine a light on those characters that have been peripheral players in the larger game. Some might argue that Penny (Arjun Gupta) and Josh (Trevor Einhorn) fit that bill (they certainly do in the books), but I have a feeling we're going to see more attention paid to the even more fringe characters.
Marina (Kacy Rohl) definitely fits the bill of side character, so the little snippet of her in the preview makes perfect sense. Marina's story has been an interesting one lately, too, since she's a refugee of sorts from another timeline, and might be something of a sociopath.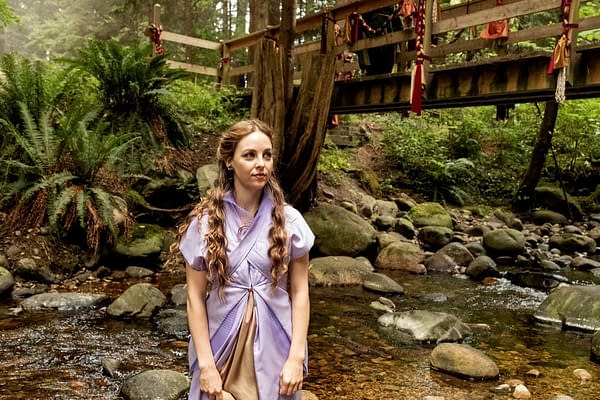 Fen (Brittany Curran) is another great side character that is always entertaining when she gets a chance to shine!
How this plays out for our main heroes is pretty nicely spelled out by dear, dead Penny 40 in this clip:
The Magicians always has a good time when it cuts loose and tells the story from a different angle, like last season's excellent "Six Short Stories About Magic". With all of the chaos and turmoil around the Monster's possession of Eliot's (Hale Appleman) body, it will be interesting to see how the supporting characters see things!
Speaking of Eliot, the Monster's boredom seems to be having averse side effects on Eliot's body. It seems a but odd that the Monster had absolutely no issues with alcohol or drugs until Eliot's brief moment of control, and now the Monster claims that "this body hearts tequila", and tried to take a bunch of pills. Is this a sign that the Monster's control over the body is slipping?
Wednesday, March 6th, SYFY will bring us "The Side Effect", and hopefully we'll get a few more answers! Here's a preview at what's headed our way:

SYFY's The Magicians stars Jason Ralph, Stella Maeve, Olivia Taylor Dudley, Hale Appleman, Arjun Gupta, Summer Bishil, Rick Worthy, Jade Tailor, Brittany Curran, and Trevor Einhorn. The series' fourth season is executive produced by John McNamara, Sera Gamble, Chris Fisher, Henry Alonso Myers; and Groundswell Productions' Michael London and Janice Williams.
Enjoyed this article? Share it!