The Mandalorian Season 3: Katee Sackhoff on Bo-Katan Kryze's Evolution
Katee Sackhoff on her "Star Wars" evolution as Bo-Katan Kryze to her current role on The Mandalorian & her character's Season 3 headspace.
---
Katee Sackhoff has come a long way as far as her Star Wars character Bo-Katan Kryze. While the actress is certainly no stranger to science fiction with one of her biggest signature roles as Captain Kara 'Starbuck' Thrace in the Battlestar Galactica remake for SyFy and her recent turn as Niko Breckinridge in the space thriller drama Another Life for Netflix, she's still trying to figure her character as the one-time heiress of Mandalore. Bo was a creation of Dave Filoni for the animated series The Clone Wars. As the character gained popularity and Sackhoff's become more of an enduring presence in sci-fi, the character returned for Filoni's next Star Wars animated series, Rebels, with the actress reprising her role. Then the character would finally make her live-action debut in the Disney+ series The Mandalorian thanks to creator Jon Favreau and one of the executive producers, who happen to be Filoni in the season two episode "Chapter 11: The Heiress" and the rest they say is history. Sackhoff spoke to StarWars.com about Bo's headspace in season three alone as we find her on her throne in the home of Kalevala.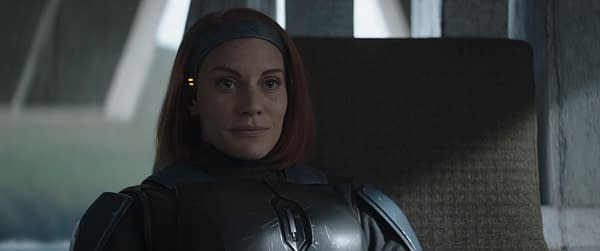 Katee Sackhoff on Her Long Journey as Bo-Katan Sackhoff in Star Wars
"That was a really big thing for Jon and I," Sackhoff said. "He kept having me sit, and then walk back, and sit, and walk back. He wanted it to seem…slightly disrespectful," she adds, pausing to laugh mid-thought. "It's not the way that you would normally see royalty sit on a throne. I think that may be a sort of metaphor for part of her issues." The actress recalled when she saw herself in her full Mandalorian armor. "You know, it's a completely different medium, and I don't think I realized how different it was, to be honest, until I actually stepped on stage. I thought that I had done all of the work and realized that I didn't actually know how Bo-Katan moved and talked and held herself. All of a sudden, I felt completely unprepared even though I knew so much about her and her backstory."
While Bo helped Din Djarin (Pedro Pascal) save Grogu, they reconnect in season three as Din was on his journey to purify himself in the Mines of Mandalore to get back with the Children of the Watch clan. By helping him out and immersing herself in the waters, and not taking her helmet since then, she too was absolved of past sins. "I don't think anybody really anticipated that she would be back to this extent. And if they did, they didn't tell me!" Sackhoff said. "For this season, I wanted to lean in and own pieces of her more. We worked on the hair, and her freckles might be a little bit more pronounced. I wanted her to look slightly different, not so much just cut out of animation, but that she looks like she belongs in this world." For more, including how productions struggled to find stunt doubles for Sackhoff stemming from her BSG days, how things have changed since for her, hanging out with Armorer actress Emily Swallow, and more, you can check out the interview here. The Mandalorian streams Wednesdays on Disney+. Speaking of Sackhoff, director and star Carl Weathers answered a fan question on how Bo's hair stays perfect.
---
---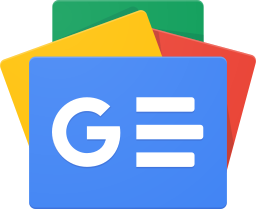 Stay up-to-date and support the site by following Bleeding Cool on Google News today!