Posted in: HBO, Preview, TV | Tagged: HBO, joss whedon, preview, the nevers, Tubi
---
The Nevers Hits Tubi on Feb. 13th; Episode 12 "Satisfyingly Cathartic"
The 12-episode, Joss Whedon-created The Nevers runs between Feb. 13-15 on Tubi. EP Philippa Goslett calls Ep. 12 "satisfyingly cathartic"
---
Less than two weeks after fans learned that previously-on-HBO series The Nevers would be heading to FAST services Roku and Tubi, we're learning when the Joss Whedon-created series will be hitting Tubi. With the info coming courtesy of exclusive reporting from TVLine, the schedule has the first rotation happening between Monday, February 13th, and Wednesday, February 15th – and that includes all 12 episodes of the series/season. "I think Episode 12 brings all our storylines home to roost in ways which will feel satisfyingly cathartic," shared series showrunner & EP Philippa Goslett regarding what fans can expect from the series' full run during a Q&A with TVLine. "There are definitely story elements and character dynamics there which were intended to push into future series [seasons], but they would have been starting a new chapter of 'The Nevers.' I believe that we bring this one to what feels like a natural close."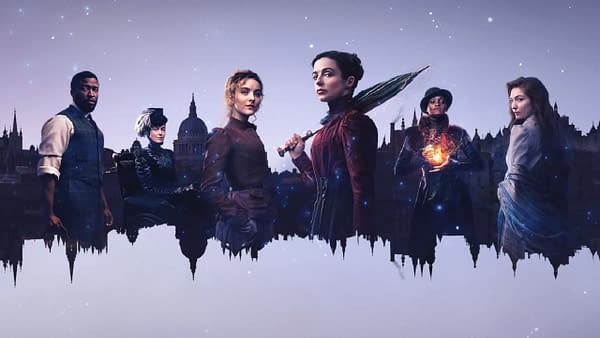 Here's a look at the dates, times & episodes for the first season run of 12 episodes (including the previously-unaired final six episodes, running between Monday, February 13th, and Wednesday, February 15th. The series will be part of Tubi's WB TV Watchlist Channel's regular rotation, with March 1st through the 3rd being the next time the series will be able screen:
Monday, February 13th
12:39 pm Ep 101 "Pilot" TV-MA
1:48 pm Ep 102 "Exposure" TV-MA
2:53 pm Ep 103 "Ignition" TV-MA
3:52 pm Ep 104 "Undertaking" TV-MA
4:52 pm Ep 105 "Hanged" TV-MA
Tuesday, February 14th
1:28 pm Ep 106 "True" TV-MA
2:38 pm Ep 107 "It's a Good Day" TV-MA
3:46 pm Ep 108 "I Don't Know Enough About You" TV-MA
4:47 pm Ep 109 "Fever" TV-MA
Wednesday, February 15th
2:40 pm Ep 110 "Alright, Okay, You Win" TV-MA
3:45 pm Ep 111 "Ain't We Got Fun" TV-MA
4:50 pm Ep 112 "I'll Be Seeing You" TV-MA
Whedon and HBO parted ways before the series premiere over accusations of inappropriate & unprofessional conduct on the sets of Buffy the Vampire Slayer and Angel, first made public by Charisma Carpenter, who starred in both series. With Whedon's departure, Goslett took over as showrunner in January 2021. At the time, it was reported that the writers' room had already mapped out Episodes 7-12 ahead of the show's initial premiere, only for the series to be officially canceled in December 2022.
When it comes to Roku, the deal also translates into hundreds of television series and films from HBO, HBO Max, Discovery Channel, HGTV, Food Network, TLC, Warner Bros. Pictures, and Warner Bros. Television. As for Tubi, that means viewers can look forward to 11 FAST channels focused on themes/genres that include lifestyle, homes, classic movies, education, mysteries and weddings, and a number of others. New unscripted titles/episodes across Tubi's linear channel lineup include Cake Boss, My Cat From Hell, Breaking Amish, and Caribbean Life. Roku Vice President of Programming Rob Holmes said in a statement about the new deal, "As FAST continues to explode in popularity amongst cord-cutters, we're seeing content players increasingly shift their focus towards capturing this audience by bringing some of their best stuff to FAST. The rapid expansion of premium content on FAST is a win for both the viewer and content owner, as well as advertisers looking to reach these audiences through well-known programming."
---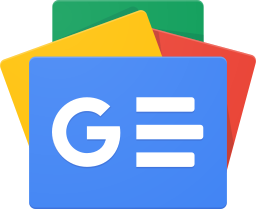 Stay up-to-date and support the site by following Bleeding Cool on Google News today!