The Passage Season 1, Episode 1 Recap: "Pilot"
The Passage made its debut on Fox last night, and the first episode was a solid debut. The pilot had a ton of set-up to do, and while nothing in it was mind-blowing, the seeds planted going forward should provide plenty of intrigue over the next few weeks.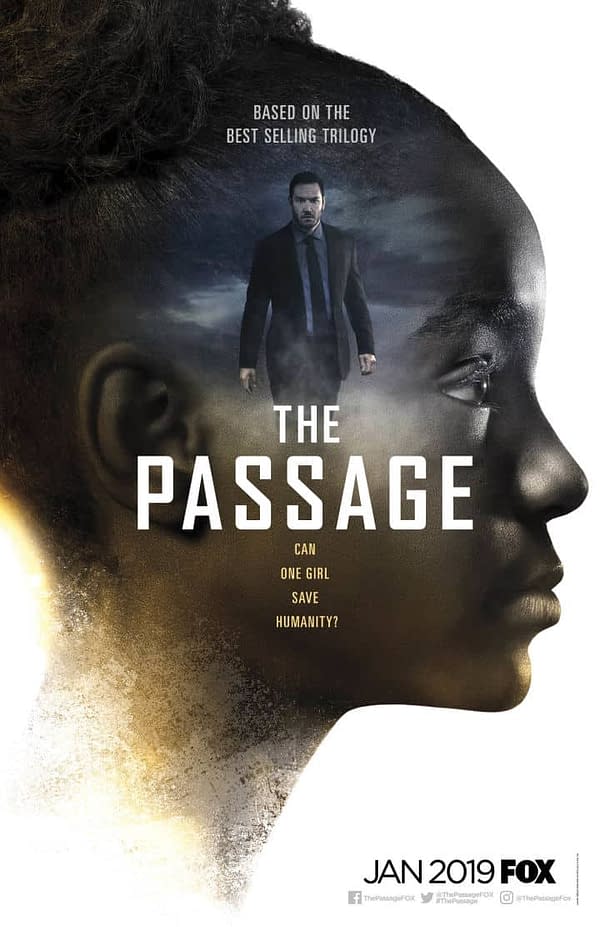 We open at a break-neck pace, meeting most of the major players and getting an idea of the impending doom coming to this world when young girl Amy Belefonte (Saniyya Sidney) tells us "This is how the world ends." We see a pair of scientists, Dr. Jonas Lear (Henry Ian Cusick) and Tim Fanning (Jamie McShane), tracking down a subject in a cave in Boliva. That subject is a vampire, although we are not supposed to call them that. Fanning becomes patient zero after being bitten, and is held at Project Noah in Colorado. Noah is trying to harness the power of not-vampirism for disease healing purposes by experimenting on death row inmates. They keep turning into not-vampires, including Babcock (Brianne Howey), a blonde woman who's stare will haunt your nightmares. No literally: the infected in the cells are invading the dreams of the Project Noah's workers, led by Fanning. I bet that comes into play later.
After deciding that they need to test on children, Federal agent Brad (Mark-Paul Gosselaar) is tasked with bringing in Amy Belefonte for testing. He and his partner pick her up at a foster home after her mother passed away from overdose three days prior. As they travel across the country by car, Brad takes a shine to Belefonte. Turns out he lost his daughter, which led to estrangement from his wife Lila (Emmanuelle Chriqui), and he decides after a great scene between the two at a carnival that he can't turn her in. They go on the run together, with Brad using his special ops training to evade Project Noah's team and hitting the open road.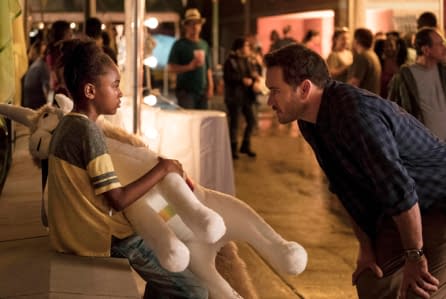 The relationship between these two are what make the episode shine, they have great chemistry together. A lot of the scenes at Project Noah are setting up the not-vampires powers and such, and ends up feeling a bit science-speaky. The Brad-Amy dynamic breaks all that up and gives us a grounded and believable story to get behind. From the trailer for the season we know that they eventually end up at Project Noah but that hopefully doesn't mean that they keep them apart. Especially in stories like this, these kinds of relationships need to stay intact to keep us invested. Hopefully in the coming weeks, we get a few more characters fleshed out before they start dying, since it is the end of the world, you know.