'The Passage' Season 1 Episode 2 Recap: "You Owe Me a Unicorn"
The Passage pilot from last week was derided by some for feeling "too network". I cannot believe that is a term, but they have point. Being on Fox instead of a network like FX or a streaming service would allow them to do basically whatever they want. On Fox there are limits. I actually felt that they did a good job stepping up to the line without crossing it, and it was a solid beginning for the show. This week's second episode is another solid episode, although the cracks are still showing.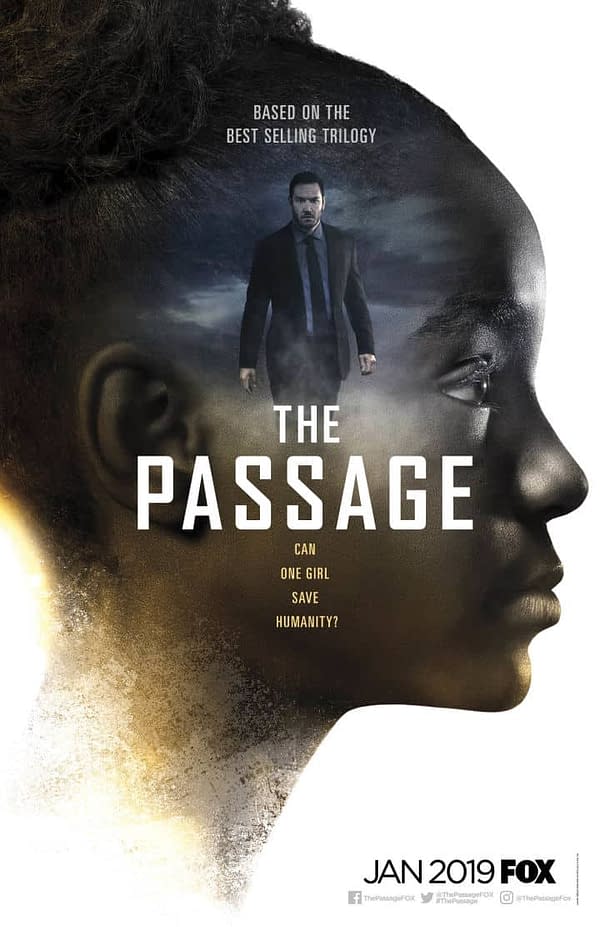 The best part of this show is Mark-Paul Gosselaar, he injects a ton of humanity into the proceedings and has the right tone for the kidnapper gone straight Brad. He and Amy (Saniyya Sidney) should stay on the run forever, but by the end of the episode they are caught. So, two whole episodes of their best plot. The scenes with Amy and Brad staying ahead of guy-whose-name-I-can't-remember (looked it up: its Richards!) are really well done. I especially like when they sneak onto a school bus for a class trip and act all disoriented. The excuse they give? "My mom ran away with her trainer." Gold star improv right there.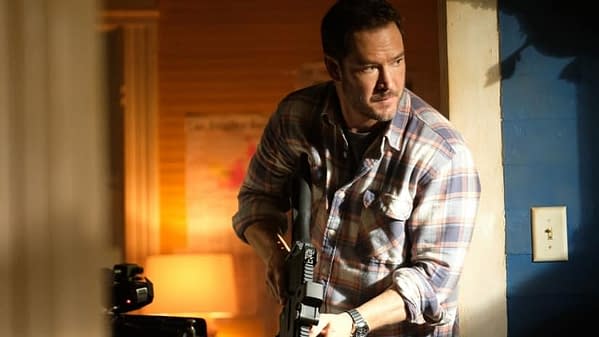 They end up at Brad's friend Lacy's farm in Wisconsin. Lila (Emmanuelle Chriqui), Brad's ex-wife, actually shows up to help deal with Brad's gun shot wound from the pilot, and we think: maybe this can be a cool little group to spend some time with. Nope! The cover is blown at the farm, and to save Brad's life Amy turns herself in and they are loaded into vehicles on the way to Project Noah. Lacy dies, because the plot demands it. It would have been awesome to have this last three-four episodes to flesh out relationships and give us more Brad-Amy and Brad-Lila and Brad-Lacy, but they decided to keep things moving quickly.
Back at the less interesting Project Noah, not-vampire cliche stuff is happening like jerk characters being eaten, and it is eye-roll inducing. I do like that the animalistic not-vampires are more normal in the dream world, but when the 12 subjects are just chilling in their cells they are dull. Great character design and make-up, but dull nevertheless. We get a bunch of flashbacks fleshing out the backstory between Lear (Henry Ian Cusick) and Fanning (Jamie McShane), and while their motivations are clear, Lear's wife having early onset Alzheimers and that being why he wants to find not-vampires is kinda flimsy. Fanning and his ego-driven pursuit of the everything cure that leads to him becoming Patient Zero is much more interesting.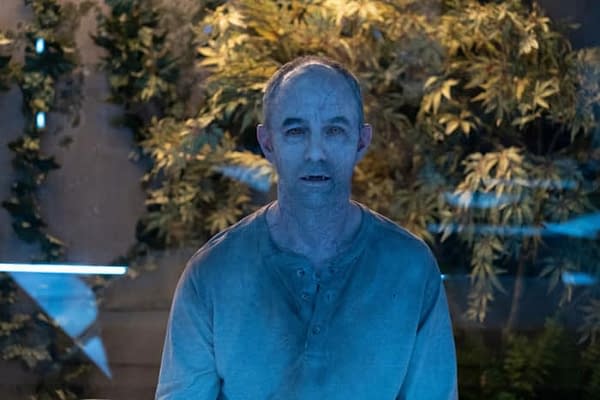 Hopefully they didn't screw up ending the Logan-esque Brad/Amy on the run too soon. I feel like they did, but time will tell. Two episodes in and a lot has happened. Here's hoping that Project Noah gets really interesting really fast or The Passage will quickly go from solid to forgettable fast.