"The Purge" Season 2 Teases Return in October to USA Network
The Purge is returning to the USA Network this October for a second season of mayhem and violence. Quick fans of The Purge, how familiar does that mask look? Check out the quick teaser, posted this morning on the Blumhouse twitter, teases what is to come.
Derek Luke, Max Martini, Paola Nuñez, and Joel Allen will all try to survive the night in season 2. The series debuted last year, and there is no word if anyone who survived that season will make an appearance in the new one. It will again be produced by Jason Blum, series creator James DeMonaco, Thomas Kelly, Michael Bay, Brad Fuller, Andrew Form and Sebastien K. Lemercier.
Luke is playing a character named Marcus Moore, 'an accomplished professional with a loving wife and a beautiful house whose seemingly perfect life is shattered when an assassin breaks into his house on Purge night." So I would expect him to be the main story of the season. Max Martini will play Ryan Grant, a man who "spent his entire year precisely preparing for a massive once-a-year Purge heist with his long-time crew." Allen will play a character named Ben, a college student who goes out for the first time on Purge Night. Rounding out the four is Nuñez playing a NFFA surveillance employee.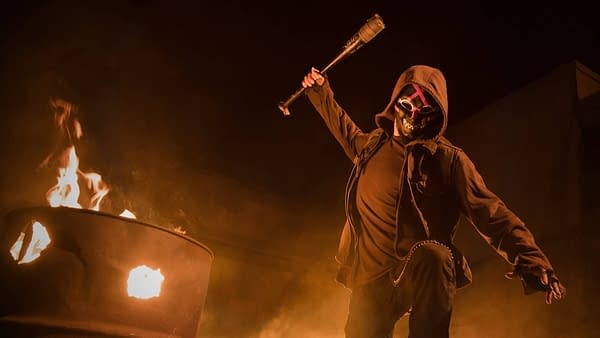 Let's hope The Purge season 2 can sustain its stories throughout the season, unlike the first that struggled to do so, when it returns in October.