'The Rookie': After Great Season 1, Why Won't ABC #RenewTheRookie?
It has been a little over a week since freshman cop dramedy The Rookie ended its first season with a gruesome and dramatic cliffhanger episode. Despite respectable ratings, positive word-of-mouth, social media support, and an active, engaging, and diverse cast, ABC has yet to renew The Rookie for a second season.
We all know that ratings are everything, but less successful shows are being renewed left and right while The Rookie continues to dangle on the vine. This show is good, the most consistently good new show I have watched in a very long time.
So what reasons could ABC possibly have for delaying the renewal?
First, a quick primer on why the show works…
Originally billed as a Nathan Fillion vehicle, the actor stars as newly divorced 40-year-old father John Nolan who joins the Los Angeles Police Department after a life changing event. Fillion is excellent as Nolan, the middle-aged, dad-joke-telling, honest, sincere, and funny rookie. However, his character alone is not enough to make the series work. The real strength of The Rookie is in its excellent, diverse, snarky supporting cast.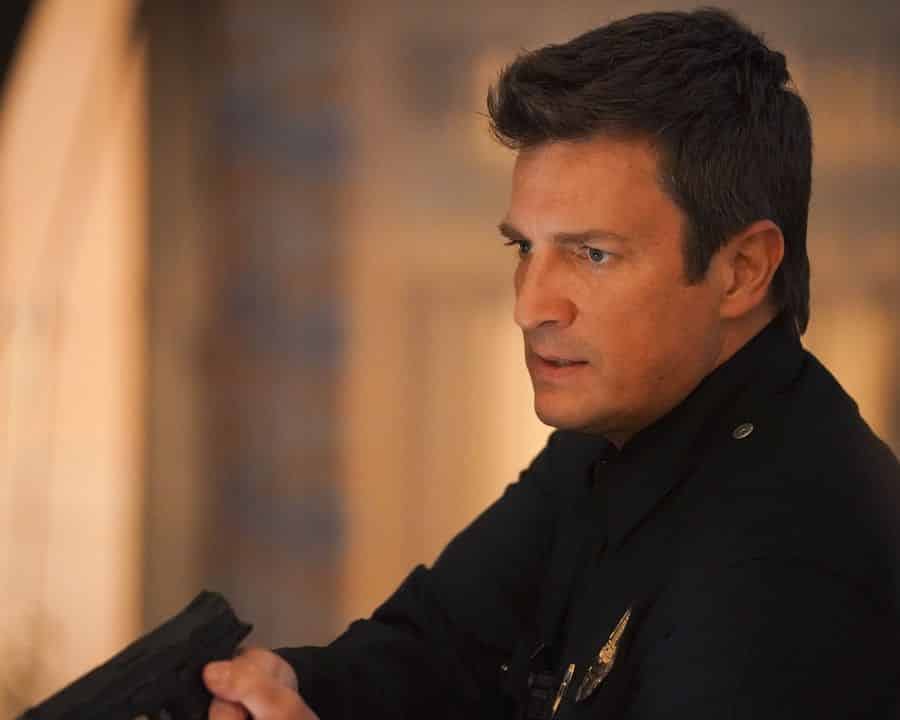 Afton Williamson is a break-out star as Nolan's training officer Talia Bishop. She can slay Nolan's awkward attempts at humor with nothing but a look, and her unwillingness to sacrifice her integrity for her high ambitions shows a depth of character building not often seen in a supporting character. Seeing a smart, ambitious, powerful woman in a position of leadership make smart choices and being held accountable for her mistakes has been empowering and a high spot for the show.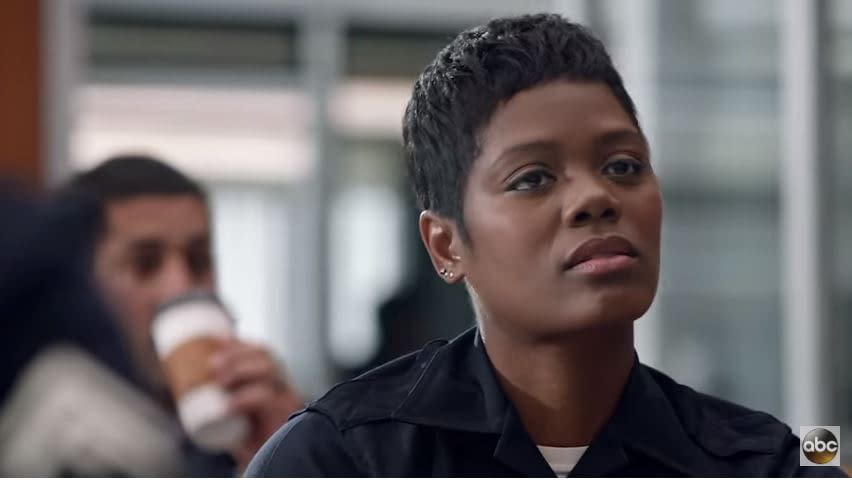 Melissa O'Neil is intriguing as the complicated, tough, but slightly insecure rookie Lucy Chen. The talented Alyssa Diaz is tough as nails training officer Angela Lopez, who always brings the big guns. Titus Makin Jr as rookie Jackson West, Richard T. Jones as Sergeant Grey, Eric Winter as the troubled and slightly abusive Tim Bradford, and Mercedes Mason as the kick-ass, heroic Captain Zoe Anderson round out the outstanding supporting cast.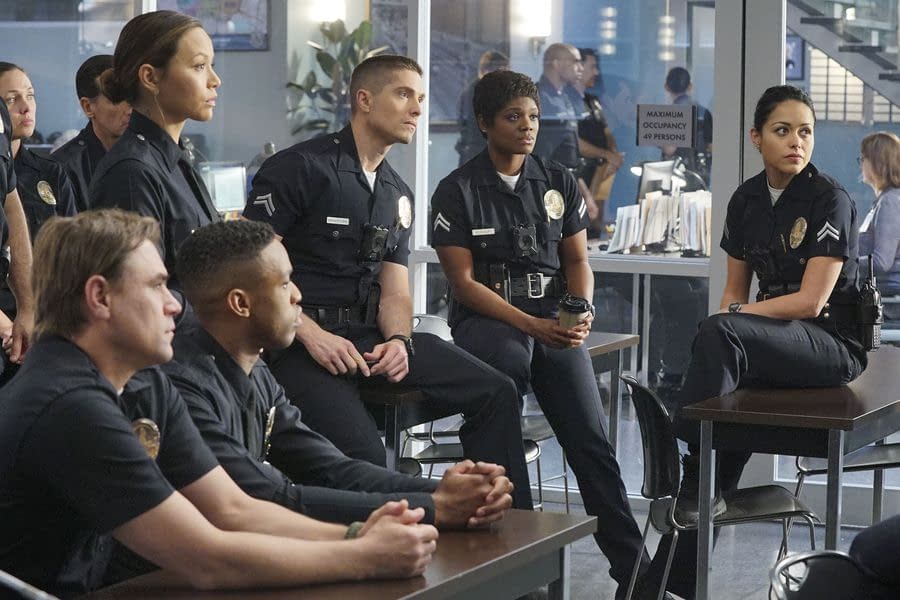 Far from a star vehicle, The Rookie works best as an ensemble show. The rapid fire dialogue, frequent in-car driving scenes, and body-cam footage combine to create a fast-paced, engaging format that keeps you interested in what is happening on the screen. While most problems are solved by the end of the episode, the show doesn't shy away from the moral and emotional questions that come with police work in one of the U.S.'s biggest cities.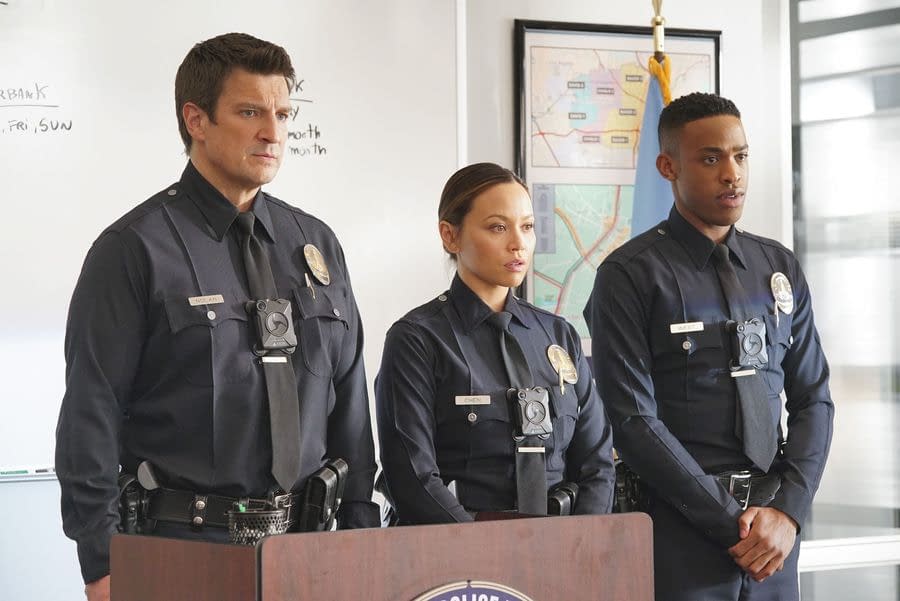 So why isn't the show more popular?
To be honest, other than really promoting the hell out of Fillion being the lead, ABC hasn't been doing The Rookie a whole lot of favors. Slated in the difficult 10 p.m. Tuesday time slot, the show faced stiff competition from more established shows right out of the gate. People have to really like a show to stay up until 11pm in order to watc; it's slightly lighter, dramedy aspects make it more fitting in an 8 p.m. or 9 p.m. time slot.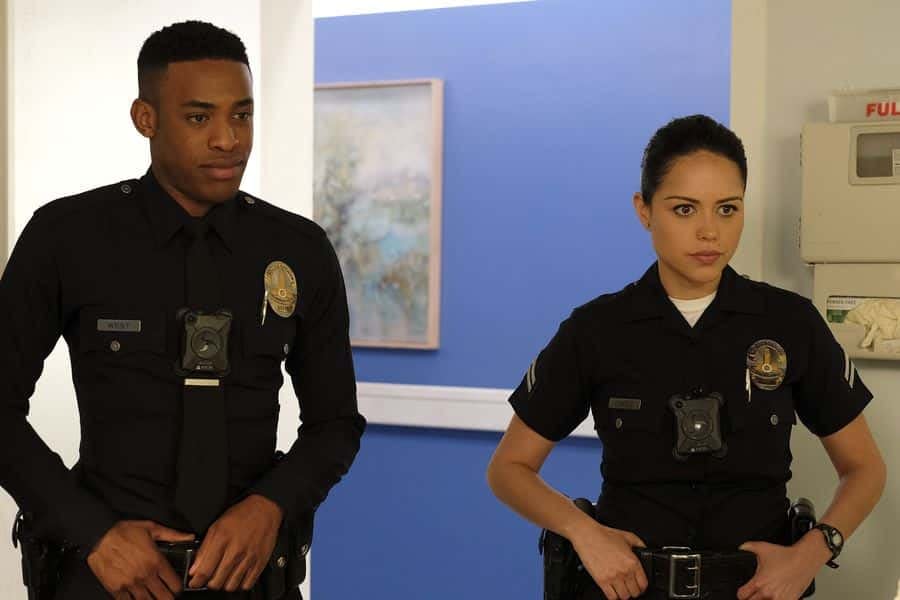 While cable and streaming have come to embrace delayed viewing ratings, the networks still place a high level of importance in "Live" ratings. While The Rookie regularly pulled in a respectable average of about 4 million viewers per week, it couldn't compete with the more popular Tuesday night shows. But if you look at the delayed viewing numbers, The Rookie regularly doubled its "Live" numbers: this means that just as many people are streaming the show as watching it on the network.
The Live+7 numbers for The Rookie are actually quite strong when you compare them to other first-season network shows, and are much higher than a lot of the more popular CW shows that have already been renewed.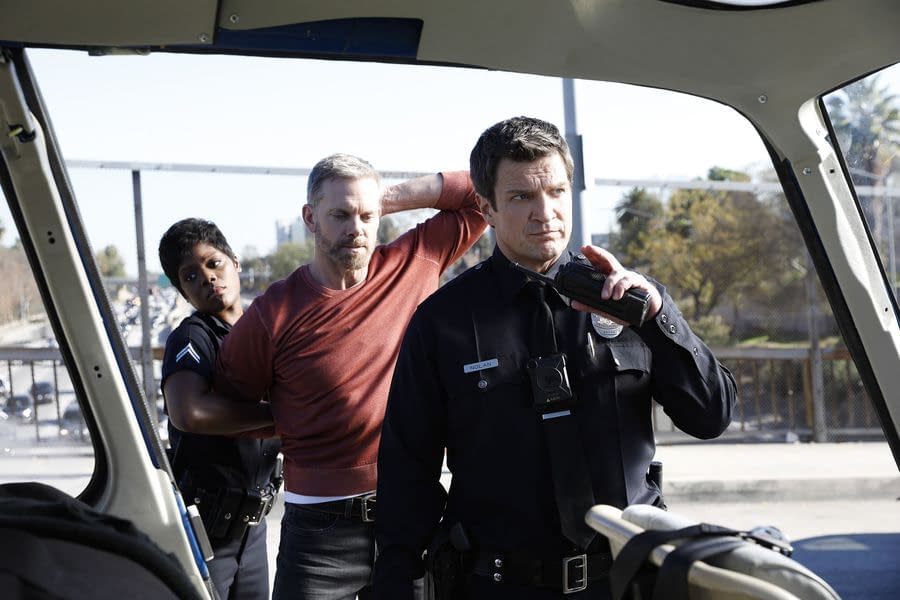 Let me be clear: while I love ABC and want them to #RenewTheRookie, their marketing for the show has been all wrong. Yes, Fillion was the major draw at first – but they completely dropped the ball on marketing the kick-ass supporting cast. If I didn't already have name recognition with Fillion, I probably wouldn't have been interested in another cop drama about the "trials and tribulations" of another 40-something white guy who's a police officer. However, if I had known that the show also featured four well-developed, empowered, kick-ass female characters – all different ages and at different points in their careers – I would have been much more interested. On top of that, 3/4 of the top billed cast are men and women of color, making the show incredibly diverse – especially for a procedural.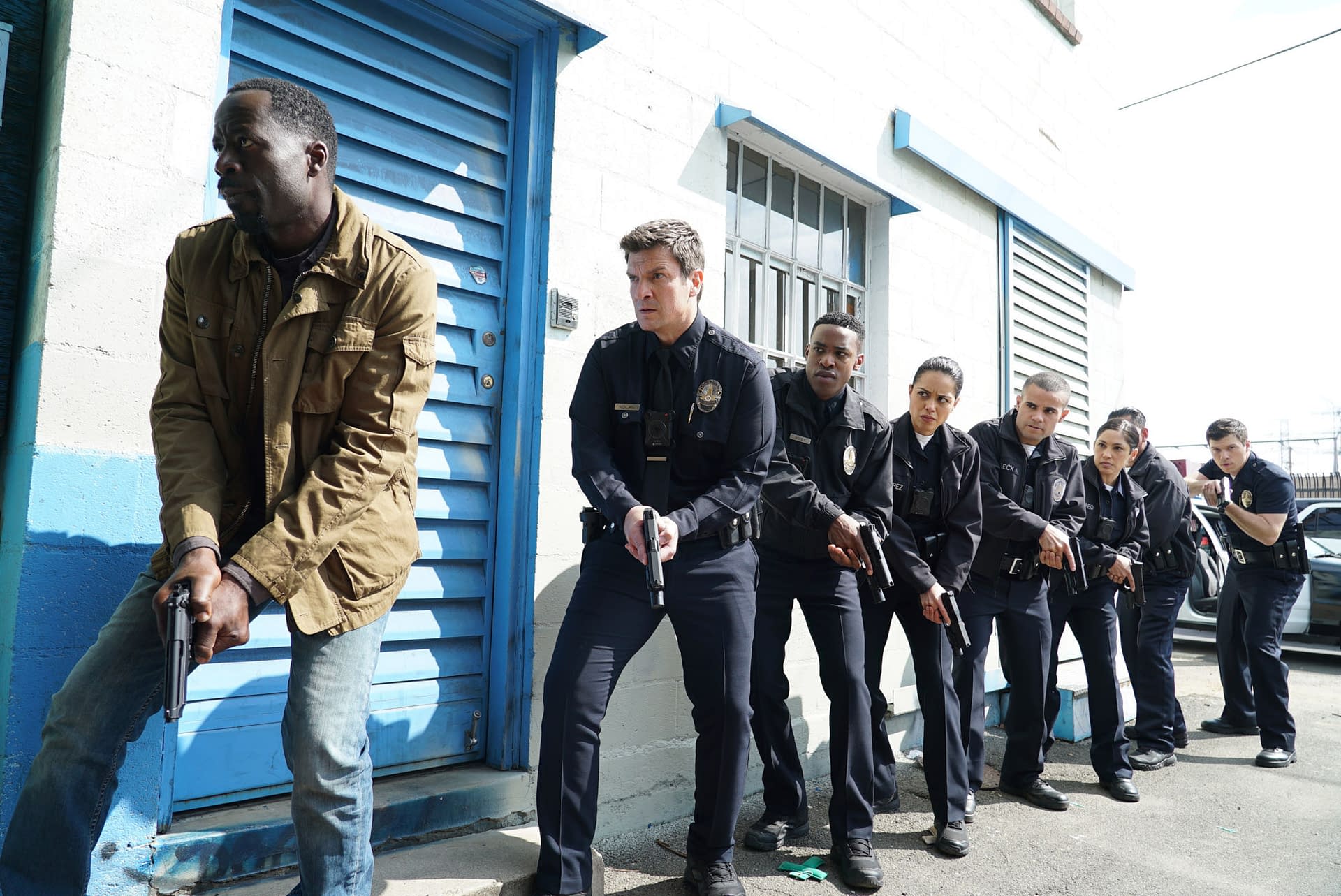 Was the show perfect? No, some episodes were stronger than others, and the development of the Jackson West character got a bit sloppy at times. But there is so much potential here: great writing and quality acting, so much so that it would be a shame to cancel the show before it has a chance to build off all of its potential.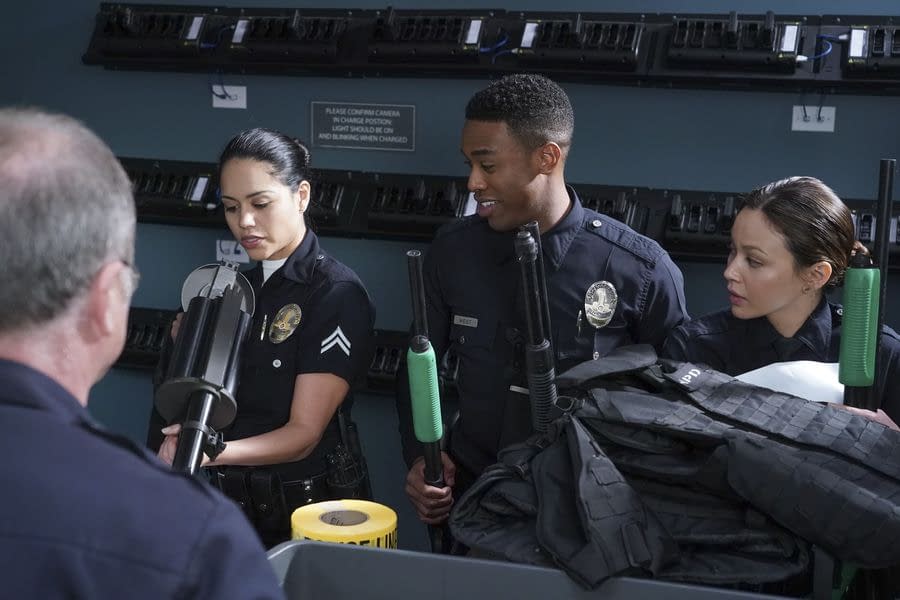 What Is ABC Waiting For?
Ending The Rookie's first season in mid-April and without a renewal announcement was not a great sign. It was surprising to see a quality freshman show go even that long without a second season order. But now that the show finds itself in this situation, there are a few options, scenarios, and outcomes that come to mind as possibilities.
First, ABC may be waiting to see what the pilots look like. If the new shows don't look as promising as The Rookie bird-in-hand, ABC would likely make a renewal announcement at Upfronts in May. Looking at the show from a studio executive's perspective, you have a pretty definite idea of how the show would perform and the flexibility to bring it back if needed. After the fall line-up is build, you can insert this solid sophomore show in one of the holes. However, this option doesn't provide a lot of security for the cast and crew waiting with baited breath. Unfortunately, I think this is the most likely scenario.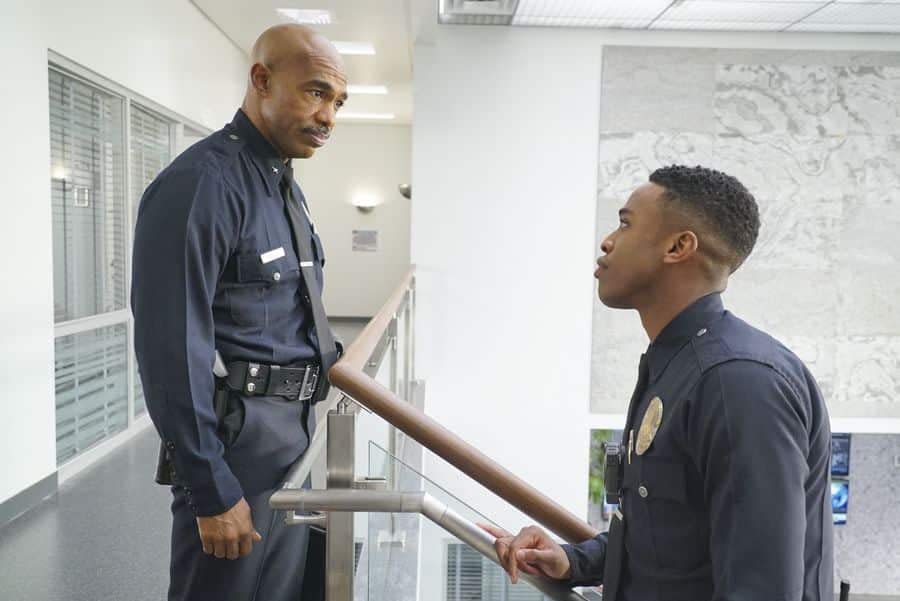 Second, it is possible that behind the scenes there are some contract negotiations still ongoing. The tenor of the show has really changed from star vehicle to ensemble cast, so it would make sense if the supporting cast was now negotiating for better salaries. After their performance this season – especially Williamson and Diaz – they deserve it and have more than earned it. If this is the case, I would expect an announcement at Upfronts in May, possibly earlier.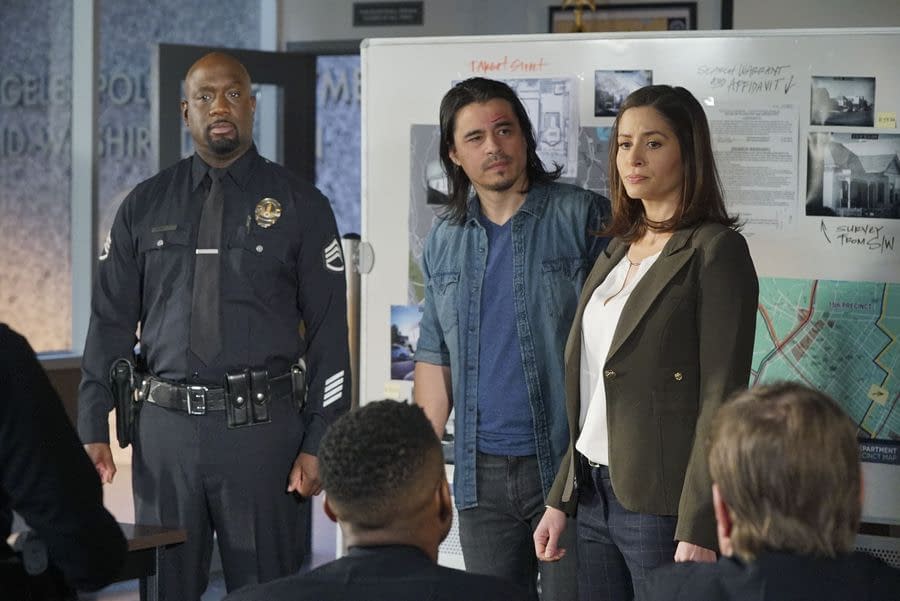 Lastly, the show could be left off of the fall schedule altogether and maybe brought back in January or February to backfill a slot for a cancelled new show. While it would mean that the show is not technically cancelled, it would hurt the momentum that the show's built. A good portion of the buzz for The Rookie would likely have cooled off by the time January 2020 rolls around, with the show in danger of going the way of second-season Pushing Daisies.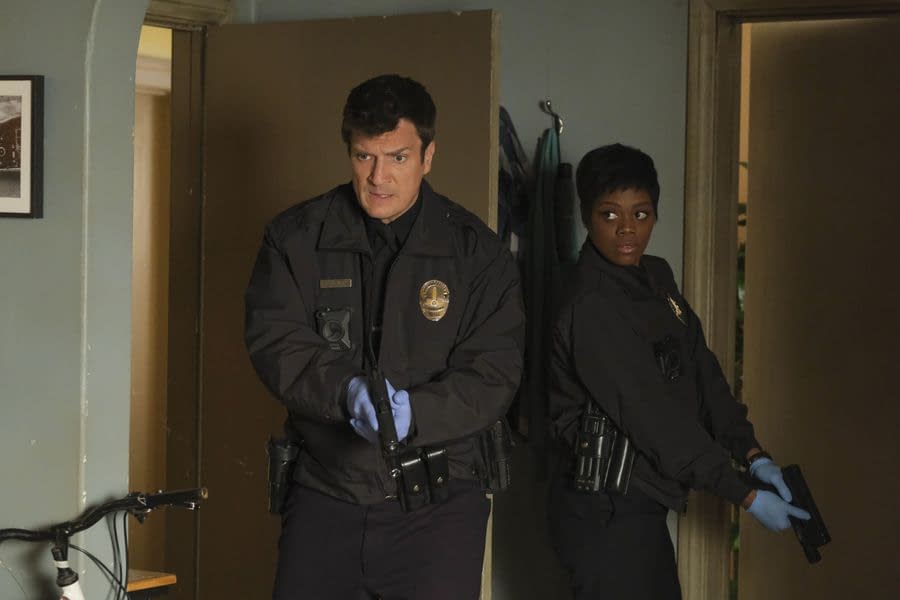 What Can Be Done?
Everything is now in the hands of ABC executives though fans have taken to Twitter to tweet the studio with the hashtag #RenewTheRookie to show their support for the show.
Will that make a difference? It might. Shows have been known to get picked up based off of fan response.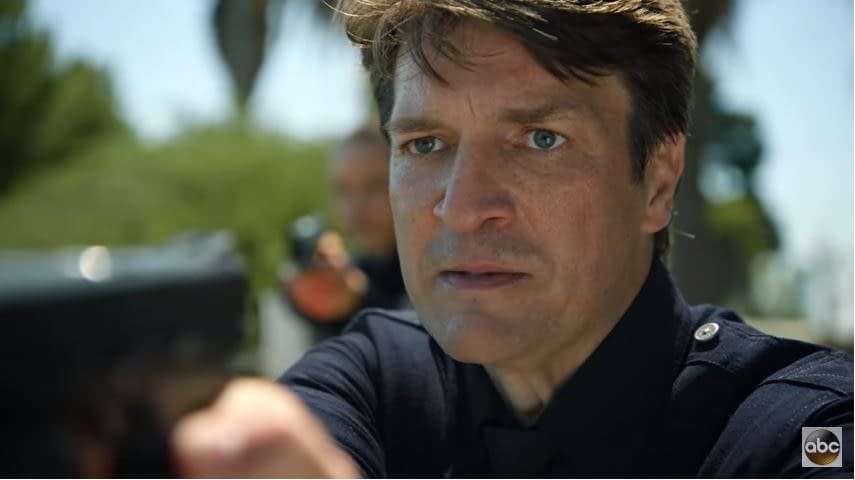 I wish I could say that I knew 100% that The Rookie would be back for a second season, but for some reason it's a "bubble show" so things could go either way. The good news is if they were definitely going to cancel it, there is a good chance they would have done it by now – so there is hope. It would be a real shame if Fillion's cancellation curse came back after his success with Castle. Besies…
I need to know what happens to Bradford!
So until then…we wait. In the meantime, I'll be on twitter. #RenewTheRookie