The Walking Dead: FTWD Star Colman Domingo Educates Fans on Juneteenth
There are a number of reasons why we've loved the Walking Dead universe over the past decade, and over the past several weeks we've gotten a number of reminders of just some of those reasons. From the very beginning, the fanbase came together as a family. You see it at the conventions, with festivities taking place in the lines and audience hours before as well as during the show's panel. Characters we've grown to love have come and gone, but their real-world counterparts are still welcomed back to spin their on-set tales on podcasts, AMC's Talking Dead, and in interviews with media around the world. Whether in person or through social media, fans have gotten to know the actors over the year, and they've gotten to know a number of Walking Dead fans.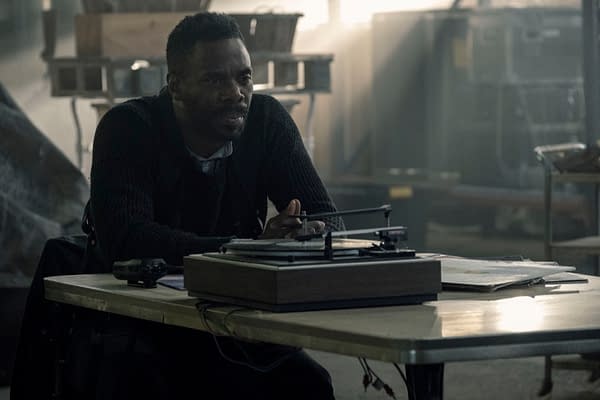 It's that level of community and communication that's allowed The Walking Dead to take positions and speak out publicly via social media on important social issues (as we saw with the killing of George Floyd by four Minneapolis police officers and the protests against police brutality and systemic racism that resulted, and its support of Black Lives Matter). Now, the Walking Dead universe and AMC Networks are looking to celebrate Juneteenth (Friday, June 19) with a video from Fear the Walking Dead star Colman Domingo educating the public on the meaning behind Juneteenth and why it's a vital part of our country's history (and in our opinion, should be a national holiday).
Juneteenth (also referred to as Freedom Day, Jubilee Day, Liberation Day, and Black Independence Day) is an unofficial holiday that commemorates the date in 1865 when Texas officially proclaimed that all enslaved persons were now free. Texas was the last confederate hold-out, making it the final state in the union to enforce the Emancipation Proclamation (2-1/2 years after it was passed) and marking the end of slavery in the United States.