"The Walking Dead" Season 10 "The World Before": Paranoia, Common Sense & World-Building Combine for Impactful Midseason Finale [SPOILER REVIEW]
Even with the cast and crew of AMC's The Walking Dead having wrapped work on the tenth season, life in the franchise's universe has become a lot like the NFL: neither have off-seasons anymore. With a strong ensemble cast (and a "Big Bad" fronted by Samantha Morton in an award-earning turn as Whisperers leader Alpha) and richly layered writing, showrunner/executive producer Angela Kang did the near-impossible: made the show fresh and dangerous again – and we're only halfway through the season.
We didn't mince words over how impressed we were with season opener "Lines We Crossed" (check out our review here). Then we had Morton, Ryan Hurst, and Thora Birch raising the bar even higher with "We Are the End of the World" (check out our review here), – offering up some Whisperers backstory.
"Ghosts" elevated the paranoia as Melissa McBride continues delivering an award-winning performance (that review's here) – while "Silence the Whisperers" proved once again why it's "In Michael Cudlitz, We Trust" (review here).
"What It Always Is" had a now-free Negan (Jeffrey Dean Morgan) beginning his redemption arc (???) while Alpha raised the stakes against our survivors (review here).
"Bonds" had Negan facing a test – and passing with flying colors (for now), Carol (McBride) and Daryl (Norman Reedus) possibly making matters worse for the community by "picking up" a Whisperer, and Eugene (Josh McDermitt) reaching out… and getting a response.
With "Open Your Eyes" (review here), we saw our theory about Siddiq (Avi Nash) completely, totally, and tragically put to rest… and that brings us to midseason finale "The World Before": an effective blend of paranoia, common sense, and world-building that ended the midseason (and the decade) on a strong note.
MAJOR SPOILERS AHEAD!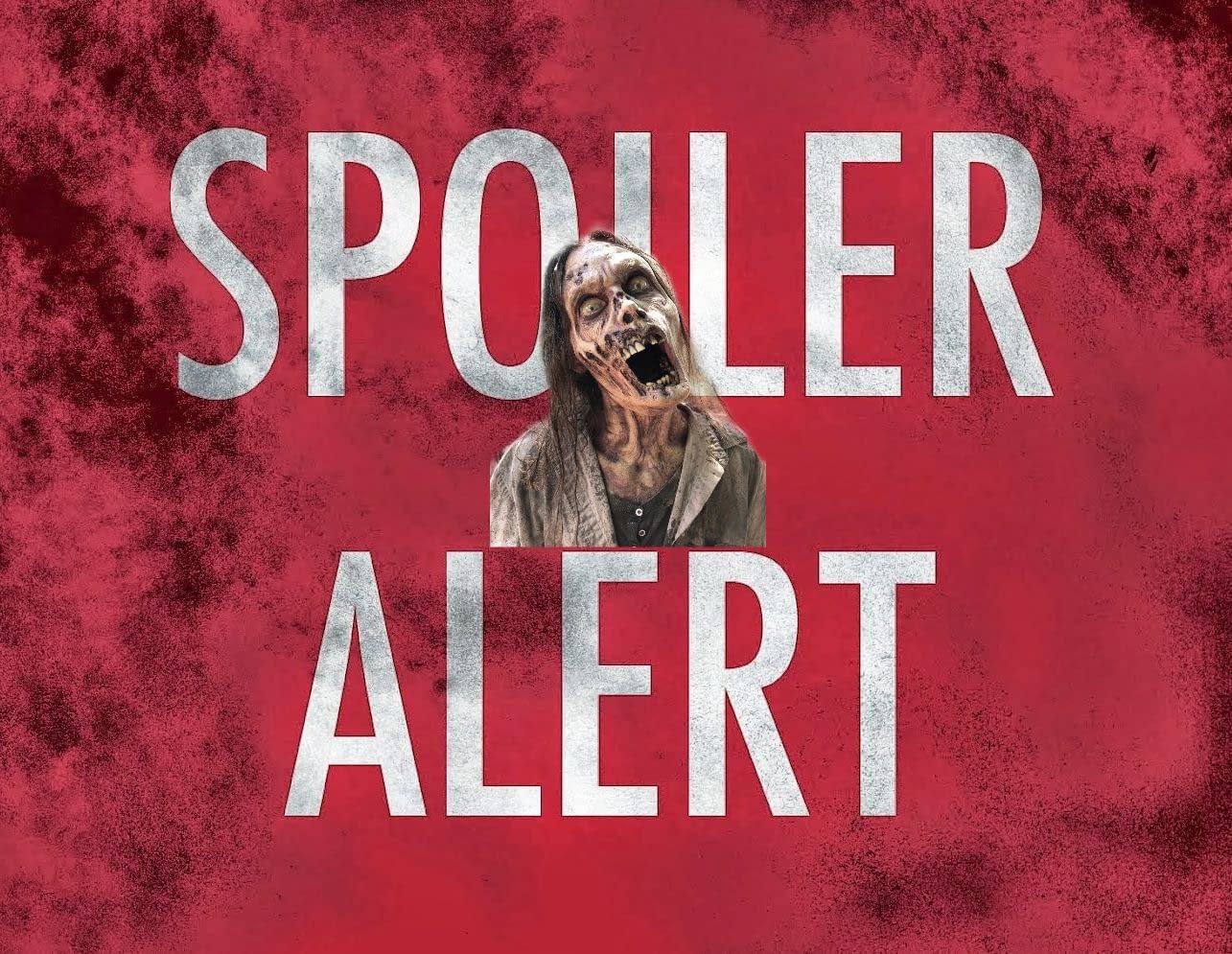 "The Walking Dead" season 10, episode 8 "The World Before":A fight causes tensions in Oceanside while the Alexandrians set out on a high-stakes mission. Directed by John Dahl and written by Julia Ruchman.
Well, that didn't take long.
Written by Julia Ruchman and directed by John Dahl, "The World Before" impressed me from the start with the way they handled the Siddiq-Dante (Juan Javier Cardenas) matter: with basic common sense. My biggest fear is that this storyline would drag through the entire episode, and serve as the focus of midseason-ending cliffhanger.
Once again, I was glad to be wrong.
Especially because it gave Rosita (Christian Serratos) a chance to shine – even if it was in such a horrific situation, one that placed a bathing baby Coco in the direct part of a turned Siddiq. This was the Rosita I've been waiting to see again: badass who can assess a situation and take all precautions – a true "final girl" in every respect, especially with the way she took Dante "off the conscious realm" until everyone could figure out what to do with him. I'm hoping with Siddiq gone, Eugene out of the picture, and Gabriel (Seth Gilliam) acting like he's ready to move on, I hope this is the start of a better narrative for Rosita when the series returns.
One of the things Daryl figured out to do with him is use him as a punching bag – again, a very realistic reaction considering not only what went down but also what Dante reveals. The Whisperer mole spins a tale of murder and sabotage so vile, it null-n-voids his "everyone gets a second chance no matter what they did" card. At least in Gabriel's eyes – and I'm pretty sure there was anger stemming from Dante endangering Rosita and Coco behind some of those stabs.
Now let's be clear: Dante is one of those rare characters who absolutely does not deserve a "GET OUT OF JAIL FREE" card for the things he's done – no matter what his backstory was. Dahl, Ruchman, and Cardenas (with some fine voiceover work from Morton) commit to making that case for us in the following scene (which still pisses us off):
But by that point, the damage had already been done. Dante was a mental "kamikaze pilot" who made a direct hit on the community's psyche, taking out their sense of who their enemies are – who they can truly trust. Whatever Dante believed his endgame would be, to Alpha he was never more than a disposable asset whose only purpose was this mission.
It was one he completed with flying colors, paying for it with his life and leaving the community looking at each other with suspicion – wondering if their neighbor is actually their enemy. Exactly as Alpha planned, and yet another way of showing how Alpha is still working three steps ahea dof our heroes – though looking ahead to the following highlights, some hope might be on the way…
● Let me start with the one fault I had, and that was with Carol, Daryl, and the way the "Lydia (Cassady McClincy) missing" situation. I felt like Daryl gave Carol a pass, which I just can't buy into. Even if he's symapthetic for what she's dealing with, I can't see Daryl not addressing his wishes being ignore with her. More than that, it felt like Carol was portrayed more as the "moral high ground" in their exchanges – again, can't buy it since Carol's the reason we're "sans Lydia" in the first place.
● The introduction of Virgil (Kevin Carroll), the naval base location, and the promise of weapons to turn the tides of the war were nice additions – the kind of world-building that lets us speculate how it could connect with what we know from the comics as well as what's going on with Fear the Walking Dead and the upcoming The Walking Dead films.
Assuming Virgil's telling the truth, of course – which again, adds to the paranoia vibe… and starts getting viewers used to the idea of Michonne (Danai Gurira) leaving (sadly).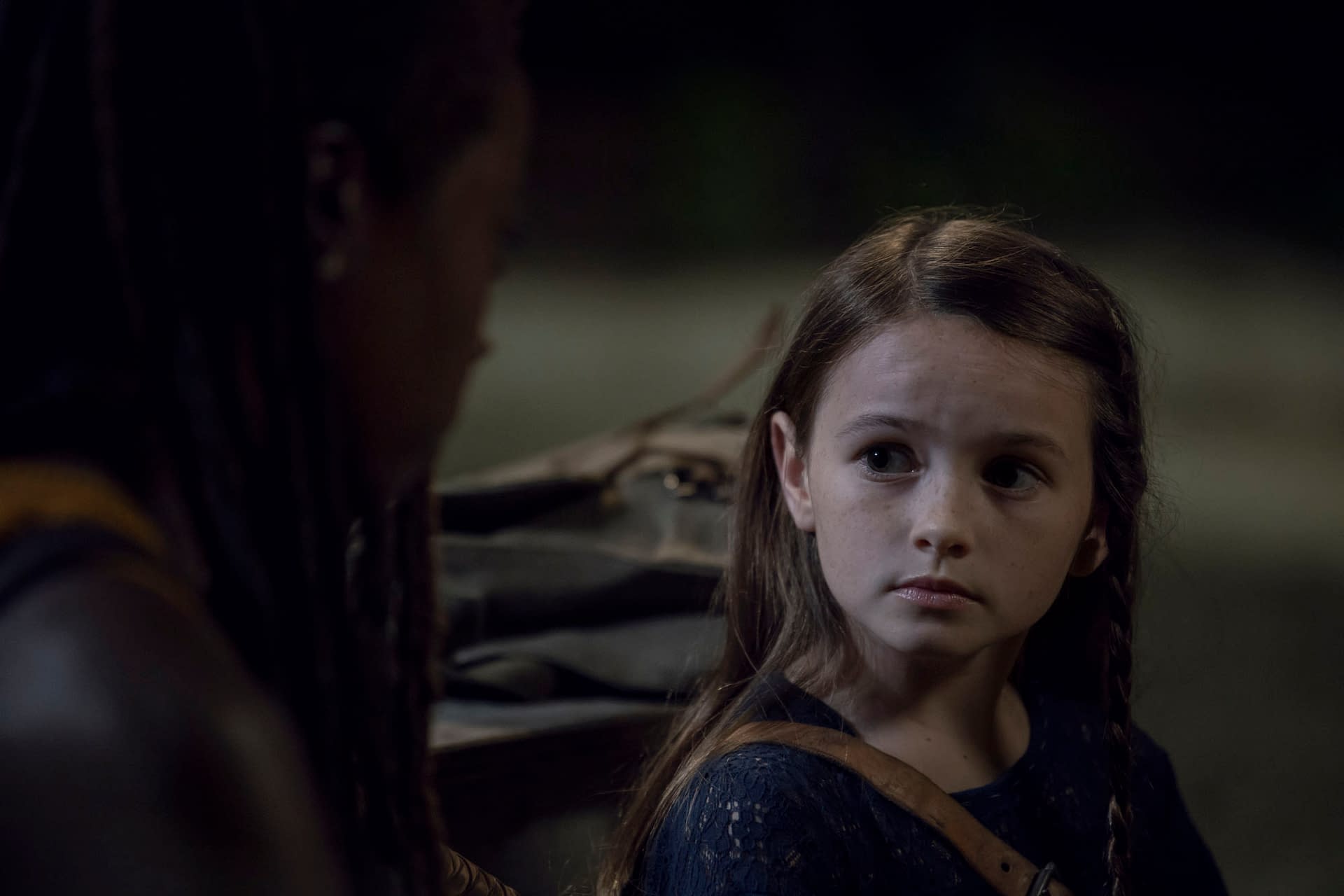 ● MVP honors for this episode go to Cailey Fleming's Judith, the episode's utility player. Even more impressive when you consider the creative team was confidant enough to leave some major names without any major presence: Negan, Beta – hell, even Dog is MIA and no new exchanges between Eugene and his radio buddy.
Her on-screen fighting skills also put about half the adults to shame…
● I continue liking the exchanges between Aaron (Ross Marquand) and Gamma as the two wear down each other's defenses – and I still think Alpha used her as a patsy to get them to the cave.
● Damn, there sure are a lot of walkers they're going to have to deal with when they get back in 2020…

The Walking Dead is a story that started 10 years ago with one man trying to find his family. That family grew and gradually communities took shape. They fought and survived, thrived and gave birth to a new generation. It is a tale of humankind and there are more stories to tell.
It is now Spring, a few months after the end of Season 9, when our group of survivors dared to cross into Whisperer territory during the harsh winter. The collected communities are still dealing with the after effects of Alpha's horrific display of power, reluctantly respecting the new borderlines being imposed on them, all while organizing themselves into a militia-style fighting force, preparing for a battle that may be unavoidable.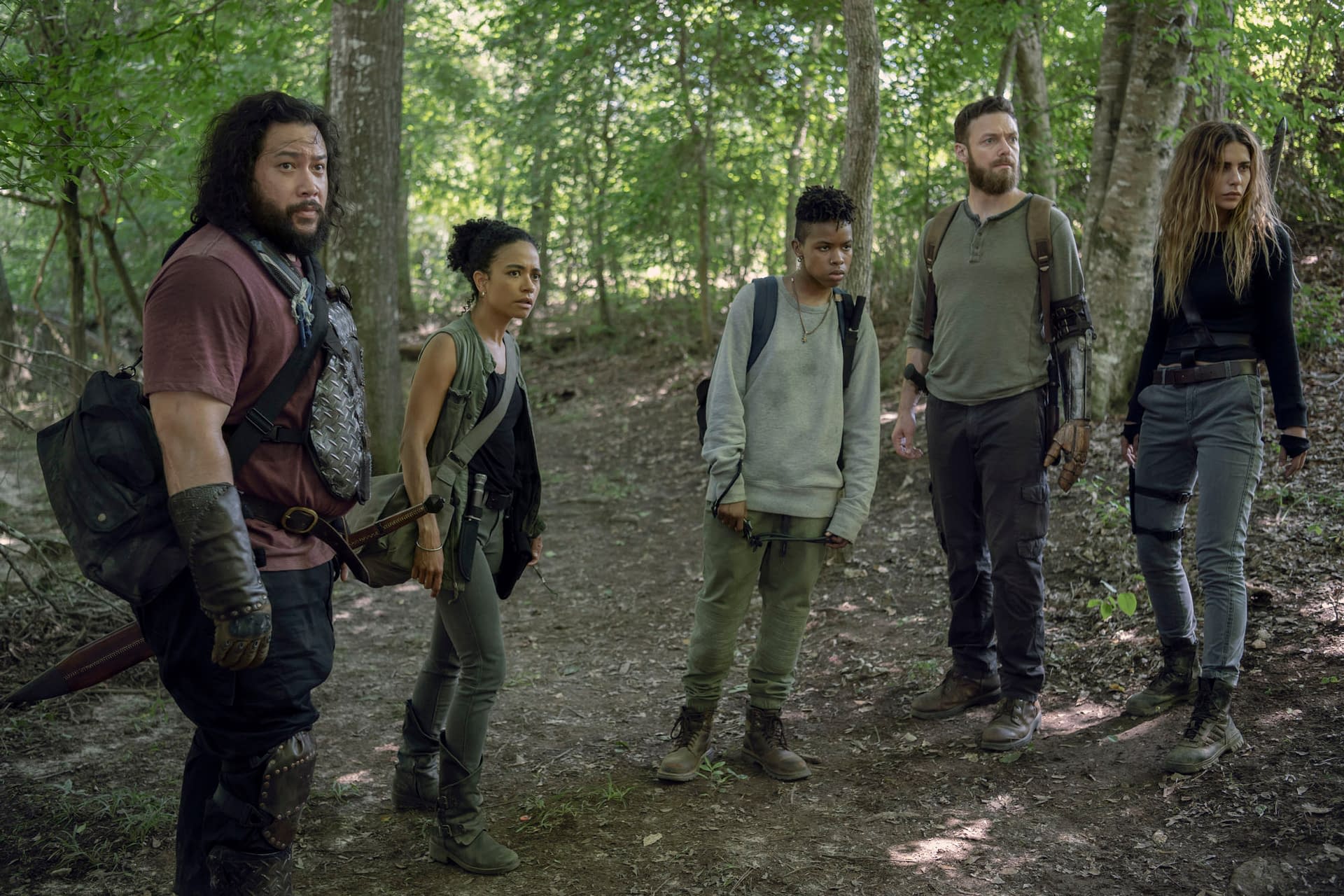 But the Whisperers are a threat unlike any they have ever faced. Backed by a massive horde of the dead it is seemingly a fight they cannot win. The question of what to do and the fear it breeds will infect the communities and give rise to paranoia, propaganda, secret agendas, and infighting that will test them as individuals and as a society. The very idea of whether civilization can survive in a world filled with the dead hangs in the balance.