With the smoke cleared from last week's "The Calm Before" … that feeling of dread that's been building in viewers since the introduction of Alpha (Samantha Morton) and the Whisperers was proven tragically prophetic. Bad enough Daryl (Norman Reedus) was literally forced to confront a "big bad" the size of which they have never faced before – but then they left a "reminder" to the communities that the Whisperers set the terms now: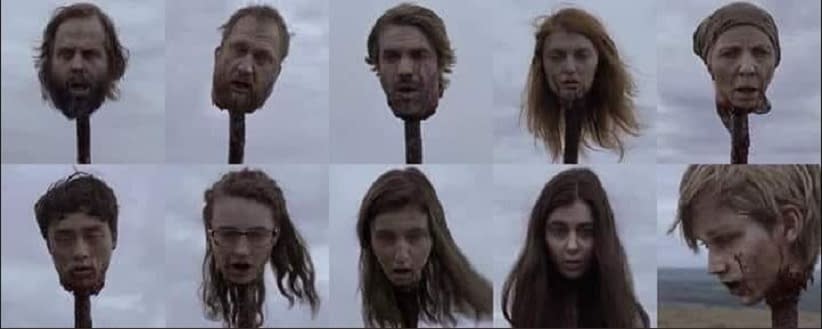 After a season that at any one time was an emotional rollercoaster on any number of fronts – and with a righteous amount of well-deserved credit to Angela Kang and her team for breathing new life into the series both in front of and behind the camera – we were delivered constant one-two punch combos to our hearts, minds and nervous systems… and it's all led up to the season finale "The Storm," as our heroes face a situation we haven't seen before: a raging snowstorm. With their survival on the line, how long can they maintain their "peace accord" with the Whisperers – and are they ready to deal with what it means by breaking it?
The Walking Dead s09e16 "The Storm": In the aftermath of an overwhelming loss, the communities must brave a ferocious blizzard; as one group deals with an enemy from within, another is forced to make a life or death decision.
While our review will be readily available for your eyeballs on Monday, here are some of the key takeaways from tonight's season finale:
● Considering how the Trade Fair went, it's no surprise that the Kingdom fell and the residents were forced to migrate to Hilltop. Carol (Melissa McBride) and Ezekiel (Khary Payton) are having marital issues, stemming from the loss of both the Kingdom and Henry (Matt Lintz). Carol believes Ezekiel blames Daryl for Henry's death when she believes she was just as much to blame. They break up, but Ezekiel refuses to take back his ring – telling her that he will always love her.
● One moment that doesn't help Ezekiel's cause: an exchange with Daryl where "The King" talks of a fresh start with Carol – implying that their "fresh start" would be much fresher if Daryl wasn't around. The punchline? Carol ends up heading to Alexandria with Daryl and Lydia (Cassady McClincy).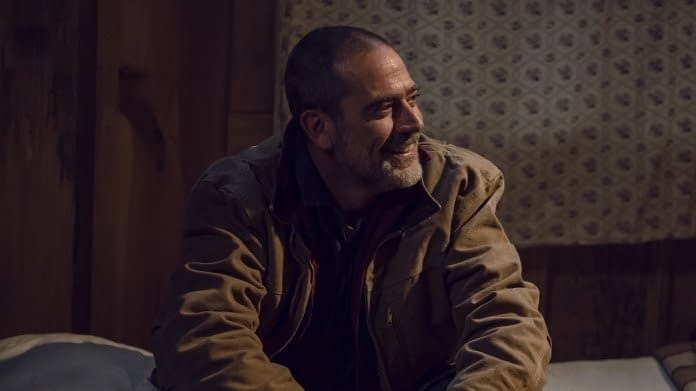 ● Negan's (Jeffrey Dean Morgan) road to redemption begins tonight, scoring major viewer points by saving both Judith (Cailey Fleming) and Dog from the freezing temperatures – sure Michonne (Danai Gurira) and Daryl will be all "warm-n-fuzzy" about that. Still, Negan was the only one to go after Judith…??? Doesn't bode well for some future group parents there…
● Meanwhile, Alpha's in the middle of a little "self-improvement" at the end of Beta's (Ryan Hurst) switch – needing to have her "weakness" (emotions over her daughter Lydia not being there) beaten out of her… which doesn't bode well for our heroes next season.
● As for the whole radio subplot? Looks like Ezekiel's been reaching out to other potential communities, and at the end of the episode we hear a female voice through the static… wanting to know if anyone's there…
● Does the voice on the other end of the radio have any connection with Georgie (Jayne Atkinson)? Are we witnessing the beginnings of the Commonwealth storyline from the comics – this soon into the "The Whisperers War" storyline?
Going to be a long season break, Walking Dead fans!

Meanwhile…
From what we can see from both the scenes released below and the previously-released official season synopsis (also below), two things are clear about the upcoming season of AMC's Fear the Walking Dead: Ruben Blades' Daniel Salazar is back in a big way, and Morgan (Lennie James) is definitely in a "leadership" mindset now:
Heading into season 5 of Fear the Walking Dead, the group's mission is clear: locate survivors and help make what's left of the world a slightly better place. With dogged determination, Morgan Jones leads the group with a philosophy rooted in benevolence, community and hope. Each character believes that helping others will allow them to make up for the wrongs of their pasts.

But trust won't be easily earned. Their mission of helping others will be put to the ultimate test when our group finds themselves in unchartered territory, one which will force them to face not just their pasts but also their fears. It is only through facing those fears that the group will discover an entirely new way to live, one that will leave them forever changed.
Earlier this month, FTWD cast member Alexa Nisenson (ex-Vulture Charlie) was promoted from recurring to series regular for the upcoming season. Joining Nisenson are Karen David (Legacies, Galavant) as a series regular reportedly named "Grace," and The Walking Dead alum Austin Amelio, reprising ex-Savior Dwight for the fifth season.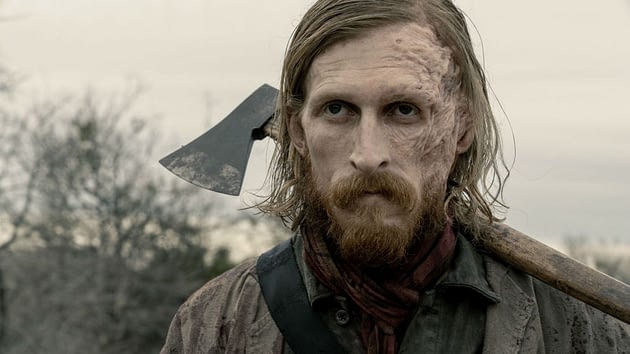 Nisenson, David, and Amelio join Dwight's crossover comrade Morgan and the returning Blades on the upcoming season of The Walking Dead spin-off series, which has undergone some major changes over the past year. Jenna Elfman, Garret Dillahunt, Maggie Grace, Mo Collins, and Daryl Mitchell joined James on the series last season; with Alycia Debnam-Carey, Colman Domingo, and Danay Garcia the only original cast members heading into season 5. Daniel Sharman and Ruben Blades are set to reprise their roles as Troy Otto and Daniel Salazar, though how their characters will come into play during the upcoming season is still unknown.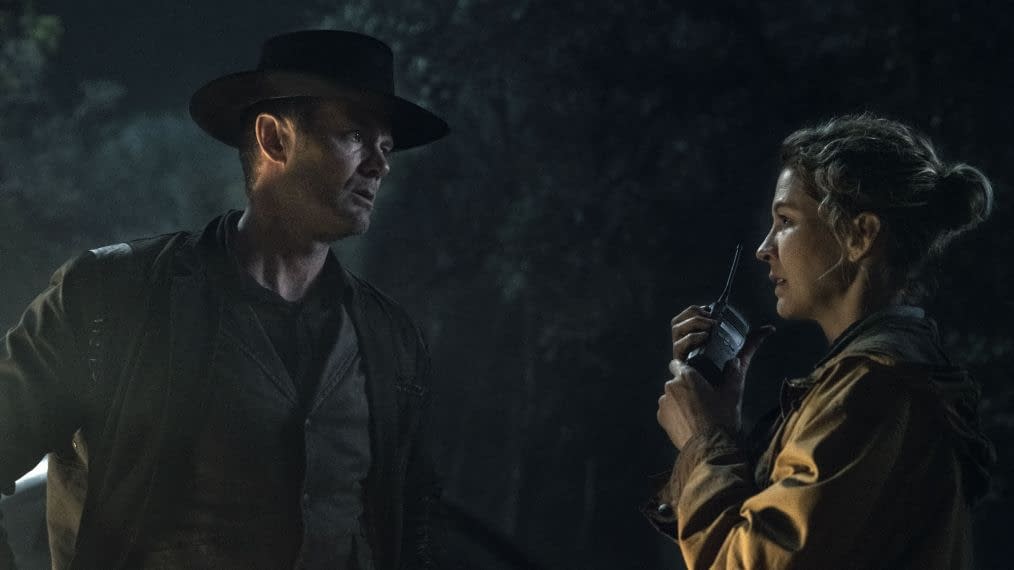 Fear the Walking Dead is executive produced by Scott M. Gimple, showrunners Andrew Chambliss and Ian Goldberg, as well as Robert Kirkman, David Alpert, Gale Anne Hurd, and Greg Nicotero, and produced by AMC Studios.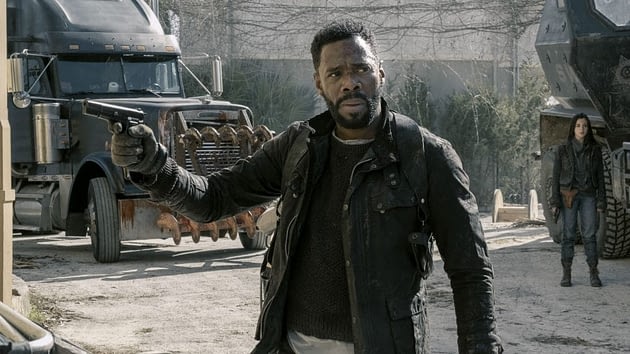 AMC's Fear the Walking Dead returns Sunday, June 2, at 9 p.m. ET/8 p.m. CT – leading into the series premiere of fantasy-horror adaptation NOS4A2, based on Joe Hill's novel.
Enjoyed this article? Share it!