"The Witcher" Week: That Time Tom Hiddleston's Sister Played a Character, Sang On "Wild Hunt" [VIDEO]
As part of The Witcher Week, we're throwing all kinds of things Witcher at the wall to get your attention before the Netflix series premieres. Today, I present a music video from Wild Hunt, the third of the videogame trilogy. This is one of the quieter moments in the game.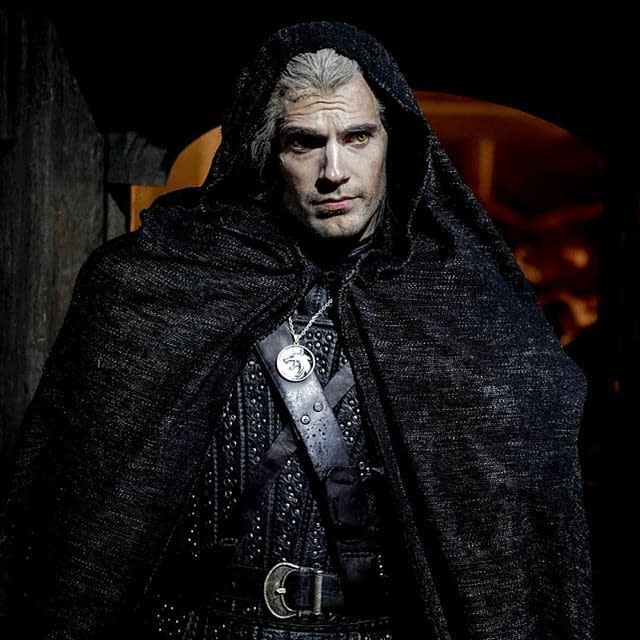 The heart of the Witcher stories is Geralt of Rivia's dysfunctional, difficult and messy romance with the sorceress Yennifer of Vengerberg. Their relationship is adult, complicated as two massively flawed, immensely proud and stubborn people can be. Here, Geralt stops by a tavern to hear a popular bard named Priscilla sing. He's surprised to find that "The Wolven Storm" is actually about his tempestuous relationship with Yennifer.
"The Witcher": An Entire Relationship in a Song
This moment in the game is loaded with meaning and history. Priscilla is a friend of Geralt's best friend Dandelion, a fellow bard. Dandelion is responsible for Geralt and Yennifer meeting and falling in love back in the story "The Last Wish". Priscilla must have written this song after Dandelion told her about Geralt and Yennifer's relationship. "The Wolven Storm" refers explicitly to Geralt – he's known in many quarters as "The White Wolf". The song describes all the poignant, complicated emotions in his relationship with Yennifer. Geralt is bemused and maybe a little moved that Priscilla's song – and his story – can move grown men to tears. A passing gangster stops to listen before he continues onto his nasty business. The song is obviously a hit on the circuit. Geralt is the subject of a hit song.
Priscilla's English voice actress is Emma Hiddleston, sister of Tom Hiddleston.
I don't think I need to tell you who he is.
As Dandelion writes in his journals from the game:
"As a poet and a romantic, I have immortalized in flowery verse the charms both corporeal and spiritual of many women. Yet when I open my mouth to sing the praises of Priscilla, I find – hard as this might be to conceive – that my throat constricts, words turn to meal in my mouth, and all elaborate turns of speech seem artificial and empty when compared to the natural beauty, talent, sensitivity and intellect nature has bestowed her."
Unfortunately, Priscilla was created specifically for the game and will probably not appear in the TV series.