Like a dog calmly sipping coffee as the world burns around him, the DC Universe app has responded to worries following the abrupt cancellation of Swamp Thing and questions about the future of the app in the wake of WarnerMedia's plans to launch a new streaming service. Swamp Thing was canceled with no explanation last week after just one episode had aired and after months of promotion leading up to its debut on the DC Universe streaming service, despite critical and fan acclaim. The move left both fans and the show's creators baffled, with James Wan posting on Instagram:
Don't really know or understand why #Swampthing was cancelled, but I can tell you this — all the cast and crew, and producing/writing team poured their hearts into this. Really proud of everyone's hard work. Go watch episode 2, and immortalize these 10 episodes. Swampy deserves it.
Recent reports say the sets were left standing after Season 1 wrapped, with the expectation that the show would return to film a second season and even potentially lead into a Justice League Dark show. Some have speculated that WarnerMedia's plans to launch a brand new streaming service for $16-17 dollars a month that combines WarnerMedia content with HBO and Cinemax could have led to the cancellation, which would bode poorly for the future of the DC Universe app itself. Claims that a mixup with tax rebates led to the cancellation were debunked by the state of North Carolina, where the show was filmed.
Despite all of this, WarnerMedia has yet to make an official statement on the cancellation, but one brave soul working for the company has spoken up: AppleJack , a DC Universe official answering questions on the message board. Jack posted a thread titled Swamp Thing Update #2 which read:
Hi friends,

A million thanks for your patience. We understand this has not been an easy time for you as fans, and I will do my best to provide you with a satisfying answer. First, some updates:

🌱 The full 10 episode season of Swamp Thing will continue to air on DC Universe with new episodes released weekly. There are no current plans for a Season 2.

🌱 We appreciate there are questions as to "why", but unfortunately we are not in a position to answer at this time.

And now, the good news:

🌱 DC Universe continues to develop new shows, new seasons, new stories, more availability, and more platforms. We've got a lot of exciting plans for our other shows in the works, and look forward to sharing more in the coming months.

That's all the information I have to share at this time. Now that you have the goods, we will be going back through the threads and removing the false rumors and speculation that this choice means DC Universe or any of our other original series were affected.

Feel free to ask questions in the comments below, and I will answer to the best of my ability. ❤️
Though the message was first posted 6 days ago, it's just starting to make its way around entertainment media sites, probably because, despite being the only statement from anyone at WarnerMedia, it was posted on a message board by someone named "AppleJack." In any case, Jack went on to answer questions in the comments, providing some more info, such as confirming that the show was not canceled due to a lack of support form subscribes and encouraging community members to remain positive.
Swamp Thing was not cancelled due to lack of support from subscribers, that much I know. In the meantime being active, positive members of the community is the greatest thing we can ask for. And thank you for the thoughtful question.
And responding to a question about whether the outpouring of support on Twitter "even matters" to the suits at WB, Jack said:
Hm, that's a bit of an existential question. Yes, I believe it matters. But do you mean does it make an impact on the decision? I don't know about that.
And later elaborated:
I think it is a fallacy to think that a large public outcry on the internet changes difficult business decisions. It is rarely effective and when it has worked, it is usually not to the conclusion the fans envisioned.

I do not think it is a waste. I think no matter what, it is important to share the message of how you feel. And if you can do that in a civil way, your message will be heard; even if it's learning for next time.
As to the future of other content on the streaming service, Jack said of a potential second season for Doom Patrol:
Can't comment on that at this time, but Doom Patrol sure had a lot of episodes and critical acclaim!
And adding:
As for future content beyond what is already announced, well, it's not announced, is it? ;)
Well, that's certainly an answer.
Jack also gave some insight into the mood behind the scenes at DCU in the wake of the cancellation:
As an admin my reaction was to support the on-staff mods emotionally and with whatever updates I could give them to help manage the situation, even if it was "no word at this time, stay tuned."

As a fan, I'm very sad.

As an employee, I am not concerned for my job security. I see the distinction between productions and feel confident that this is not an indication of DC Universe's future.
AppleJack then went silent for a few days before returning on Friday to write:
WarnerMedia and "reevaluating", or the fate of DC Universe: While I am not in the room where it happens (just standing against the door of it with a cup to my ear), I have no reason to believe the platform is in jeopardy. I have heard the opposite, in fact. How we are contextualized in that landscape in still foggy from this ship.

Indications of its future success:

-Continued investment in developing new platform features
-Continued pursuit of expansion on more platforms
-Continued efforts to invest in entire overhaul of Community section (not cheap or simple)
-Continued development of future DC Universe shows
-Continued hiring of support staff in DCU offices
And adding that the app's comic reading functionality is…
…another reason I'm not terribly concerned about our health. Platform functionality that allows for both comic reading and video viewing across multiple platforms is a large development undertaking, and I feel comics are too niche for what looks to be a service for the broader audience.

I can't speculate on "ifs" – sometimes these forums get quoted as factual sources and glaze over the part where it's cited as speculation.
No further comments have been posted since then, though the thread is still active with hundreds of questions from subscribers. Bleeding Cool's Ray Flook tells me WarnerMedia is expected to hold a "slumber party" this week and that answers might be forthcoming after that. We'll keep you posted.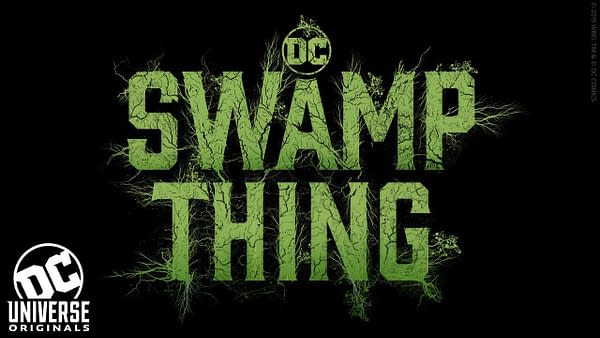 Enjoyed this article? Share it!