At the DC Comics panel, Bleeding Cool's Marcos Salinas reports a detail that I hadn't seen picked up elsewhere, regarding the Titans series, which debuted its close-up-in-shadow-swear-at-Batman-trailer this morning.
It appears that DC Universe, the streaming subscription app that will be exclusive to the USA, leaving non-USAians to have to find their own way, will be engaging in the Netflix style of distribution rather than the Amazon preference.
So all 13 episodes of Titans will drop at once. And then the following week something else.
Get ready to binge, folks…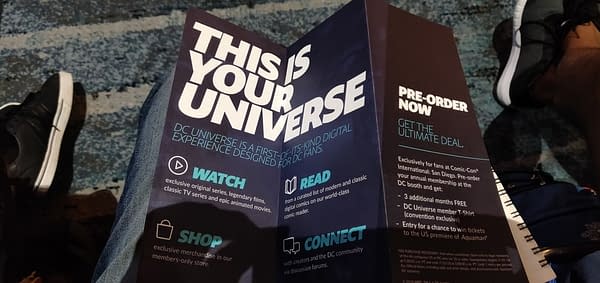 Enjoyed this article? Share it!