Total Bellas: Daniel Bryan Breaks Down, Shaman Helps Heal Marriage
Last night's episode of Total Bellas wrapped up the angle between Brie Bella and Daniel Bryan over their marital issues. With Bryan back in a full-time role on WWE Smackdown and Bella working on her various business ventures, the pair haven't had a lot of time to spend alone together. In addition, Bryan has been becoming increasingly upset over not being allowed to live the down-to-earth hippy lifestyle he believes in. We saw the problems come to a head earlier this month when Bryan accused his wife of making him sign a new WWE contract.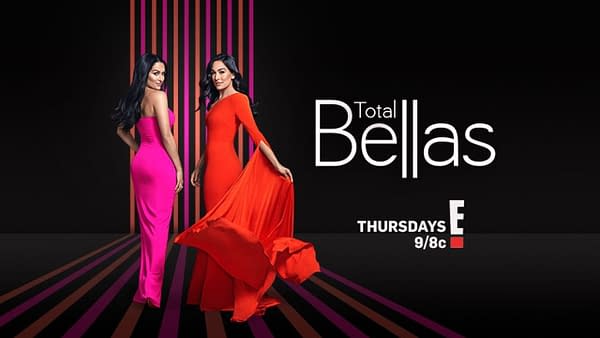 On last night's Total Bellas, Bryan planned a special trip with his wife to rekindle their marriage by traveling to Sedona, Arizona, the location of their wedding. But while the couple did visit the spot their ceremony was held, it seemed Bryan had other ideas in mind, as the couple next visited a Native American healer so that Bryan could go on a spiritual journey. It wasn't long before Bryan entered a "trance-like state" and let loose with all of his emotions.
Between Bella and the healer, they were able to help Bryan work through his issues, which led to him being able to open up emotionally. Afterward, the pair visited a shaman who provided marital counseling. She encouraged the couple to be honest with each other and also to say one thing they really love about each other. Bryan and Bella agreed that they need to set aside more personal time to spend together without distractions, even from their daughter.
Later, we saw the couple in their backyard getting along much better than we've seen on camera in earlier episodes this season. Next week on Total Bellas, the entire Bellas family is expected to tag along on a business trip to France so they can interfere with Artem Chigvintsev's plans to proposed to Nikki Bella, much like Jude Terror interfered in my plans to write about the AEW/NXT ratings yesterday, something for which The Chadster intends to make him pay for when he least expects it.