Triple H Announces FS1 Studio Show for When Smackdown Goes to Fox
Triple H could be facing the end of his in-ring career this weekend when he faces Dave Bautista in a No Holds Barred match with retirement on the line at WrestleMania, but that hasn't put the brakes on his career as a suit-wearing WWE executive. Triple H appeared on First Things First on the Fox Sports Network to announce that WWE will launch a studio show covering WWE's wrestling product on FS1 in October. That same month, Smackdown Live is set to begin airing Fridays on the Fox broadcast network.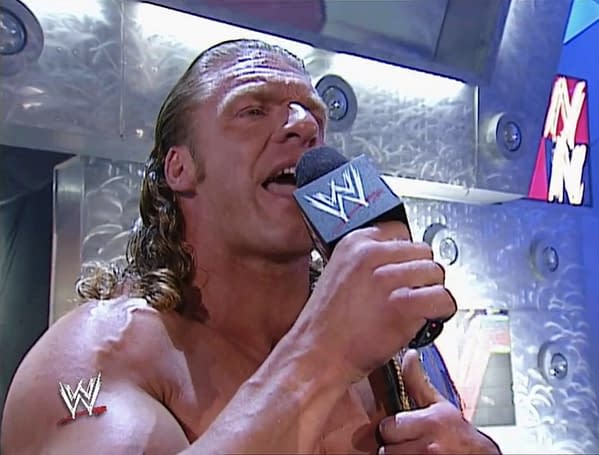 Uproxx transcribed Haitch's description of the show:
Because of the sports-entertainment aspect of it, it's an analyst show where you're talking about the athletic component of it, it's also an entertainment … where you're talking about where things are going and the storylines and the characters and all of it. This is going to be one of those shows that if you are a WWE fan, across the board, this is the show that will be can't miss, because it's going to talk about everything you love in a way you can't get any place else.
It seems like WWE is constantly trying to launch shows where WWE employees discuss WWE's programming, but none of them seem to last very long or get very much attention, at least not in the last 20 years. Airing on FS1 could change all that, so if you're a fan of WWE shows like like LiveWire, this is good news for you.
Check out the clip below: