Posted in: Netflix, TV | Tagged: netflix, netflix Voltron, NYCC, nycc 18, nycc 2018, trailer, voltron, voltron season 8, voltron trailer, voltron: legendary defender
---
Voltron Comes to NYCC to Say Goodbye, Final Season Debuts December 14
by Sofia Annunziata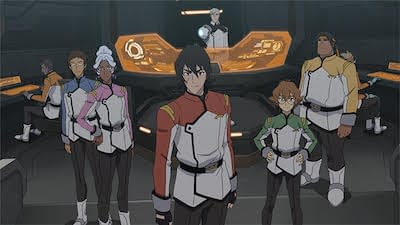 The Voltron Legendary Defender panel started off with the showrunners Joaquim Dos Santos and Lauren Montgomery addressing the controversial death of Shiro's ex -fiance Adam. Fans were in an uproar over the death of an LGBTQ character and many felt that it strongly played into the "bury your gays" trope. The showrunners apologized by saying they were deeply sorry that a topic as sensitive as that was not handled differently.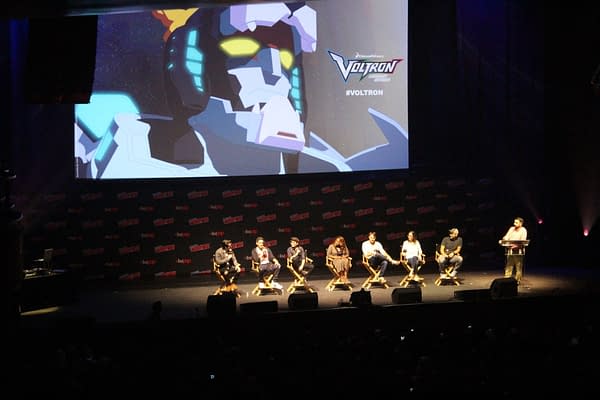 The conversation was then segwayed to a look back at the cast and crew's favorite episodes from previous seasons. This brought back much nostalgia from the past two years that the show has been running on Netflix. It was also a way to commemorate the work that has gone into this show as it nears it 8th and final season airing on December 14th. These moments included Pidge being revealed to be a girl, Keith and Lance rescuing Shiro in season one, Coran and Allura's milkshake incident, and Shiro piloting Atlas. The cast then showed footage from their scratch track and it was as hilarious as one would expect.
They then moved on to dropping the teaser trailer for the upcoming season! In this short clip we see that this season's thirteen episodes will focus on the paladin's fight against Haggar (Honerva) in order to free the rest of the universe. It's bound to be an action packed finale that hopefully will successfully tie up any loose ends from previous seasons.
Check out the trailer below!
---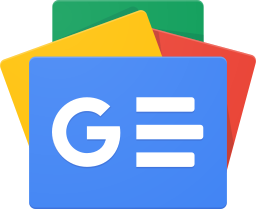 Stay up-to-date and support the site by following Bleeding Cool on Google News today!