It's auction time again, and PropStore's TV Treasures collection sure has some great pieces.
For the discerning Marvel collector, why not something truly iconic, like Lou Ferrigno's shredded khaki pants from The Incredible Hulk?
This particular lot (#96) comes with a single sandal, a foam rubber chain, a call sheet, a shooting script and a signed photo of The Hulk: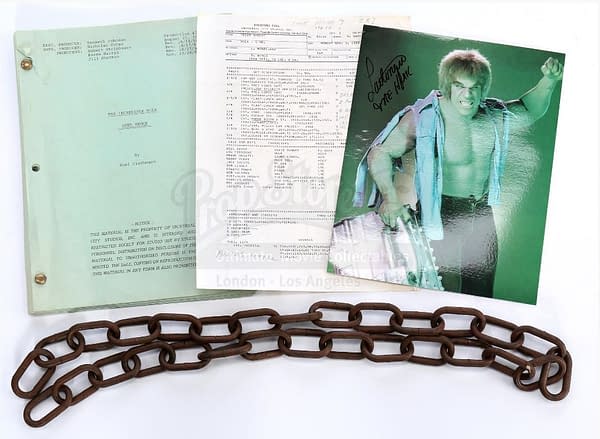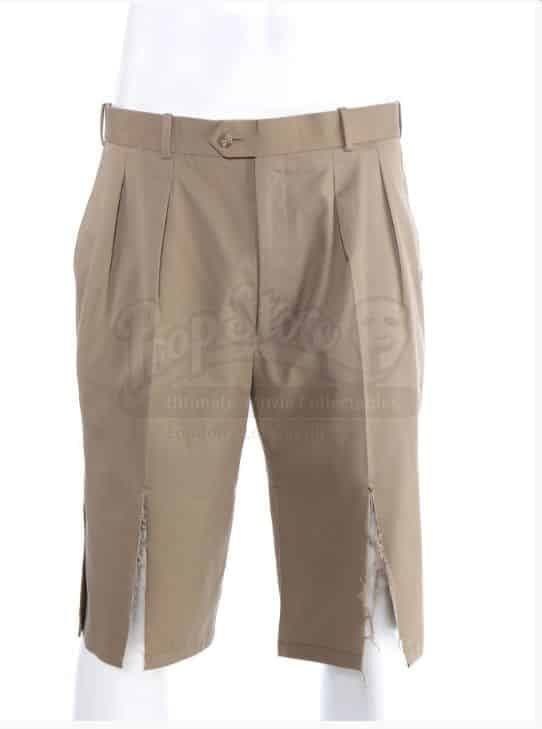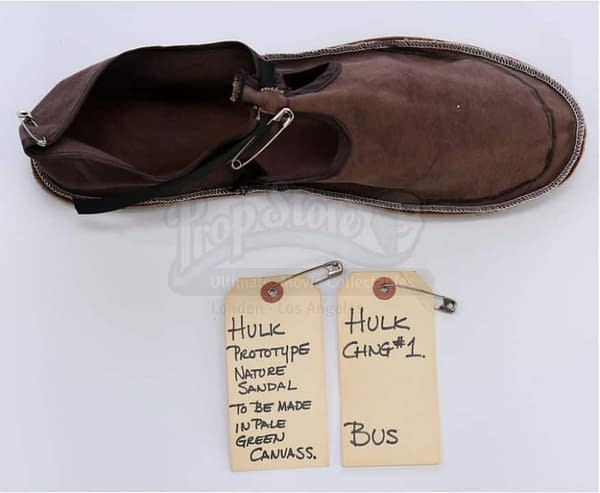 The Incredible Hulk's (Lou Ferrigno) shredded khaki Christopher Hayes trousers from the superhero action series The Incredible Hulk. The khaki cotton pants are hemmed above the knee and feature four splits in the legs to produce the shredding effect that occurs when Dr. David Banner transitions into the large and muscular Hulk, and they are tagged 'hulk chg #1 bus'. Also included are a brown canvas sandal (size 13 M) which is tagged 'Hulk Prototype Nature Sandal to be made in pale green canvass. (sic)', a foam rubber hand-painted length of faux black metal chain (48") bent to showcase the Hulk's incredible strength, a call sheet from the episode 'Deep Shock' (405), a shooting script and a promotional photograph of Hulk signed by actor Lou Ferrigno.

This lot is in very fine, production-used, vintage condition overall.

David Banner (Bill Bixby) shreds his pants in the opening credits and throughout the series as he turns into The Hulk.

Dimensions: (largest): 44" x ½" (112 cm x 1 cm)

(smallest): 8" x 10" (20 cm x 25 ½ cm)

Estimate: $2,000 – 3,000
The PropStore TV Treasures live auction is scheduled to take place on December 1st 2018. You can read the full catalog on their website here, there are some really great items.
Enjoyed this article? Share it!