If you were a fan of FX series Sons of Anarchy, then you more than likely are watching their spin-off series, Mayans MC. Perhaps you noticed a familiar face in episode 2, someone who had some pretty memorable hands.
We're speaking of course of character Chucky Marstein, played by Michael Ornstein, who had giant wooden and plastic hands due to some…uncontrollable desires. Chucky has a bit longer than a blink-and-you'll-miss-it cameo in Mayans MC, and we got a glimpse of his new digit hardware.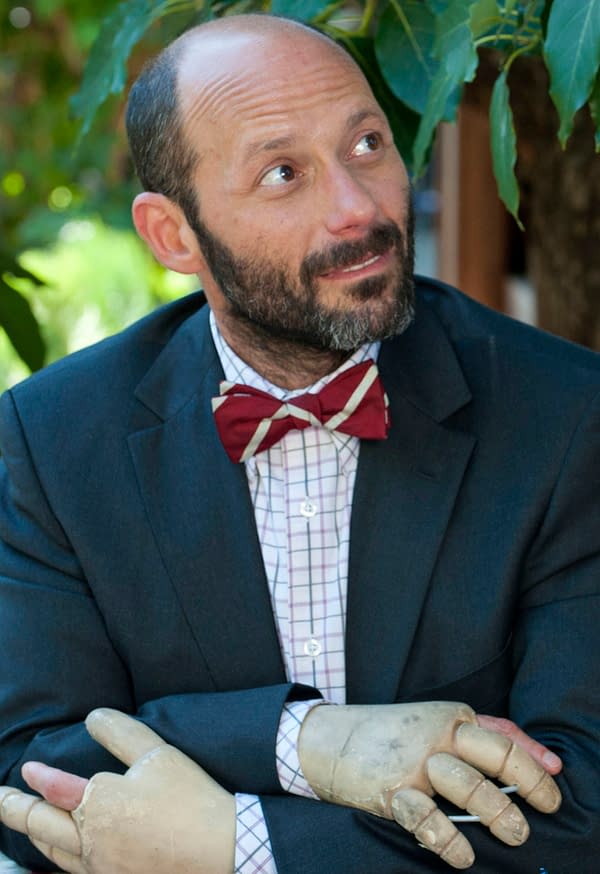 In a recent chat with Entertainment Weekly, Ornstein revealed how the invite to appear on the show came about:
I got a text from Kurt [Sutter] saying, "Are you still in L.A.?" I said, "Yes, we're still here," and that was it. Then I got the call, and I was just blown away. I was so happy. I showed up very early on my first day and went to the exterior of the Mayans' clubhouse to hang out. I hung out there for like two hours all by myself, just to completely acclimate and soak it in until I felt that I was home. Then we did the reading, I met all the guys, and then showed up to this amazing scrapyard in East L.A. where we did that scene.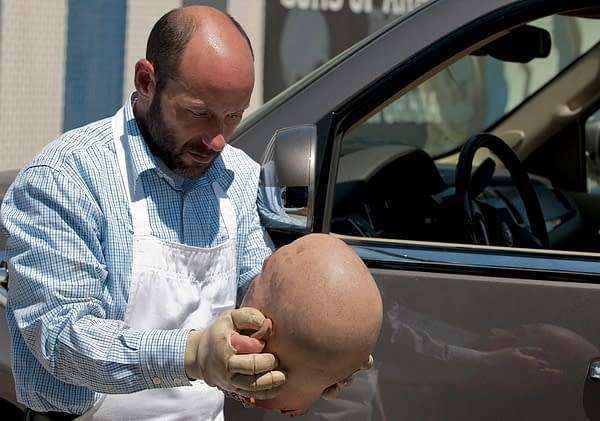 AND, as it turns out, Ornstein actually walked away from Sons with the original Chucky hand props.
EW: You didn't happen to take your gloves with you after leaving Sons of Anarchy, did you? The ones with the fake fingers.

Ornstein: Yeah, I actually did. There were two. I had the pair that I wore, and then there was a secondary pair. Props still had that secondary pair, and I had the ones that I wore in the show. I brought them back. James, the prop guy, and Kurt tried to figure out what would have happened to those gloves in the period of time between shows. They worked out that since I work in a scrapyard, the gloves got damaged in some way, and so Chucky repaired them with metal. You'll see these metal rings that are on the hands that are sort of a reparation of being ripped and this and that.
Mayans MC airs on FX on Tuesdays.
Enjoyed this article? Share it!