We have a tough enough time starting our day without a cup of coffee, so we can't even imagine how we would handle Ava's (Alba Baptista) situation in the upcoming supernatural-action-drama series Warrior Nun (premiering July 2). You see, Ava finds herself dead. Like, very dead. Only that's just the beginning, as the 19-year-old wakes up in a morgue with "Life v2.0," a divine artifact renting out space in her back, and this uncontrollable need to kick the living crap out of evil. Created by series showrunner Simon Barry (Continuum, Van Helsing) and inspired by Ben Dunn's Warrior Nun Areala manga comics, Warrior Nun introduces Ava (and viewers) to an ancient order that she now finds herself a part of, one tasked with fighting demons on Earth. But as she struggles to understand and control her newly-discovered powers, powerful forces from Heaven and Hell will do their best to control her. Or as you're about to see in the following preview images and official trailer, destroy her if need be: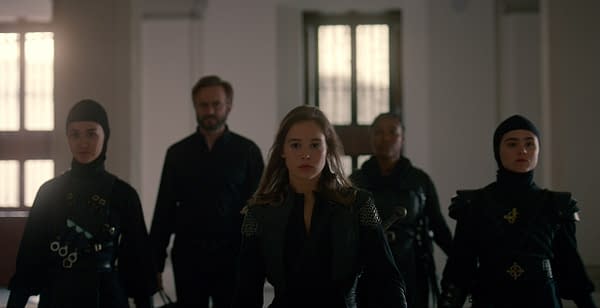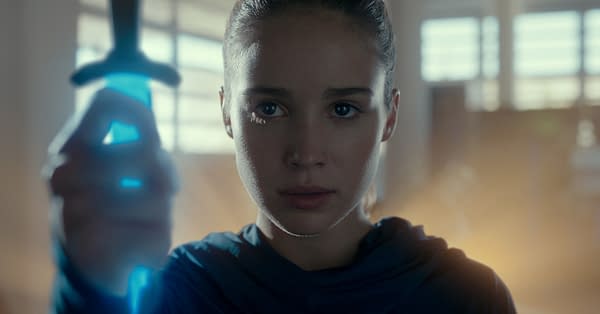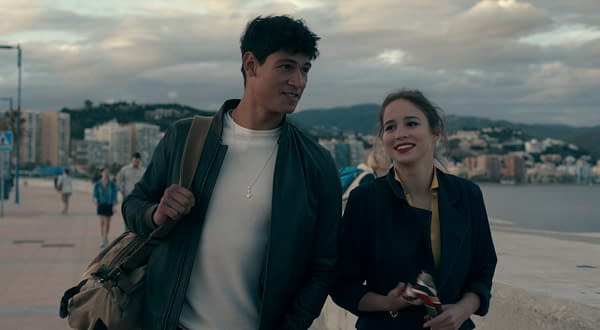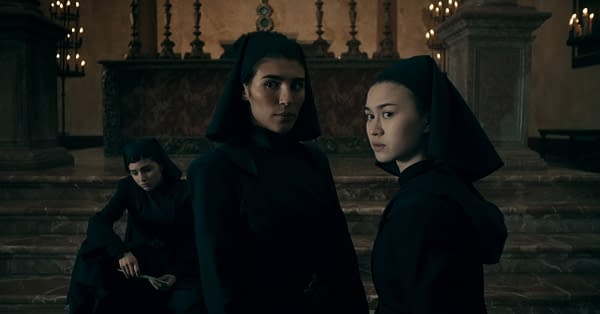 Inspired by the manga novels, Warrior Nun revolves around a 19-year-old woman (Alba Baptista) who wakes up in a morgue with a new lease on life and a divine artifact embedded in her back. She discovers she is now part of an ancient order that has been tasked with fighting demons on Earth, and powerful forces representing both heaven and hell want to find and control her.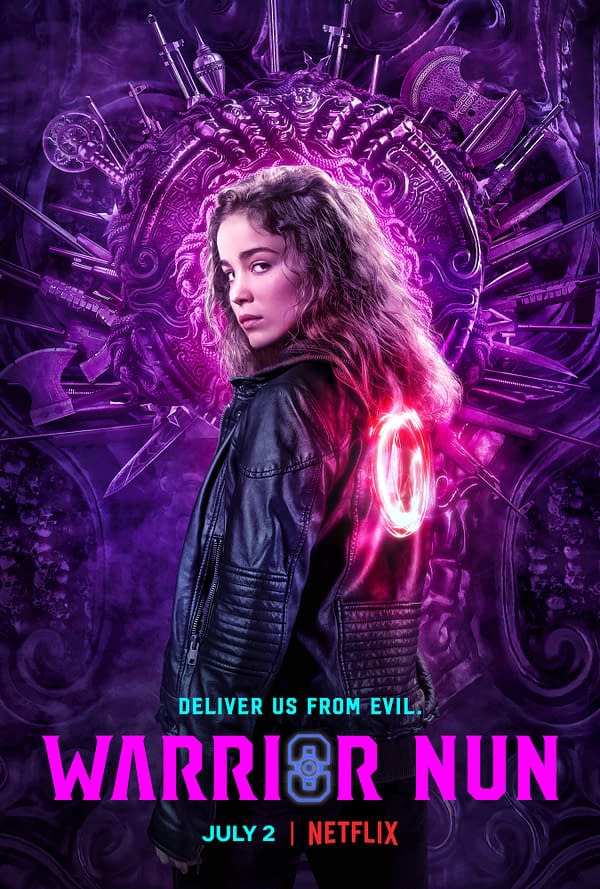 Created by series showrunner Barry, Netflix's Warrior Nun stars Alba Baptista (Ava), Tristán Ulloa (Father Vincent), Kristina Tonteri-Young (Sister Beatrice), Lorena Andrea (Sister Lilith), Toya Turner (Shotgun Mary), and Thekla Reuten (Jillian Salvius). Joining the cast are Sylvia De Fanti (Mother Superion), Emilio Sakraya (J.C.), Olivia Delcan (Sister Camila), Joaquim De Almeida (Cardinal Duretti), May Simón Lifschitz (Chanel), Dimitri Abold (Randall), and Charlotte Vega (Zori). Berry, Jet Wilkinson, and Stephen Hegyes serve as executive producers.
Editorial Note: In the interest of full disclosure, "Warrior Nun" is based on a property owned by Avatar Press, which also owns Bleeding Cool. Avatar Press has not been, is not, and will not be involved in the editorial process behind Bleeding Cool's coverage of the series.
Enjoyed this article? Share it!