Revealed at New York Comic Con Friday is a teaser trailer for Amazon's The Boys, based on the comic by Garth Ennis and Darick Robertson along with some other news reported earlier. Now, you can watch the trailer below as well. It's almost as cool as being there at New York Comic Con live. Okay, not really. We're just trying to make you feel better.
In a world where superheroes embrace the darker side of their massive celebrity and fame, THE BOYS centers on a group of vigilantes known informally as "The Boys," who set out to take down corrupt superheroes with no more than their blue-collar grit and a willingness to fight dirty. THE BOYS is a fun and irreverent take on what happens when superheroes – who are as popular as celebrities, as influential as politicians and as revered as Gods – abuse their superpowers rather than use them for good. It's the powerless against the super powerful as The Boys embark on a heroic quest to expose the truth about "The Seven," and Vought – the multi-billion dollar conglomerate that manages these superheroes. THE BOYS is scheduled for a 2019 release.
Also spotted at the show, a new poster featuring the Seven: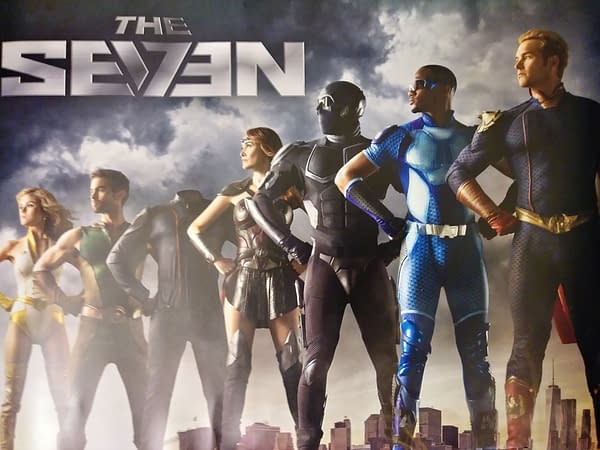 Enjoyed this article? Share it!