Damon Lindelof's 'Watchmen' Manifesto: Project a "Remix"; Not Direct Adaptation, Sequel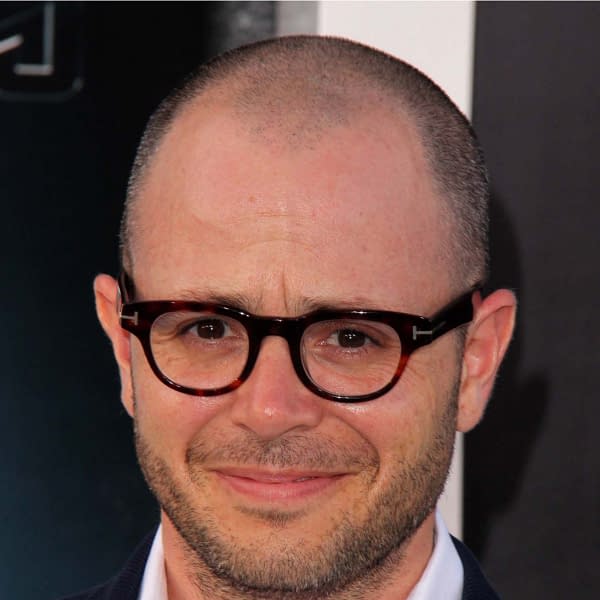 So in case you missed it, Lost's Damon Lindelof is bringing Alan Moore and Dave Gibbons' 1986 limited comic book series Watchmen to HBO (in some capacity, as you'll see) as a pilot. In a noble attempt to alleviate some fans' concerns, Lindelof took to Instagram on Tuesday to post a five-page letter to update fans on his vision for the pilot (set to be directed by Westworld and Castle Rock's Nicole Kassell).
Perhaps the biggest takeaways he wants us to take away from his pilot production manifesto? The HBO project is not a direct adaptation of the original graphic novel; but rather, a "remix" that's a completely new story yet utilizes important elements from the original story. It's also set in the same world…in the present day…but it's not a sequel. Yeah. Which is why it's probably best to read Lindelof's words for yourselves to get a better understanding of what fans can expect: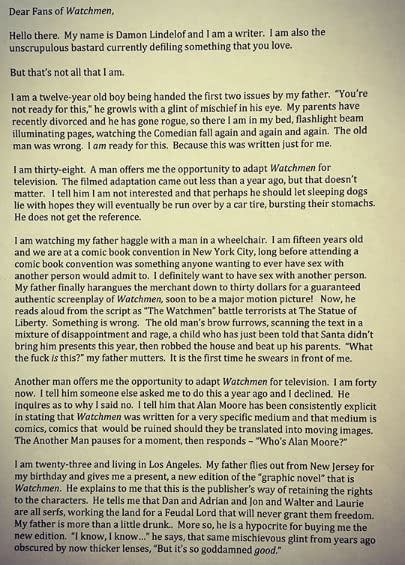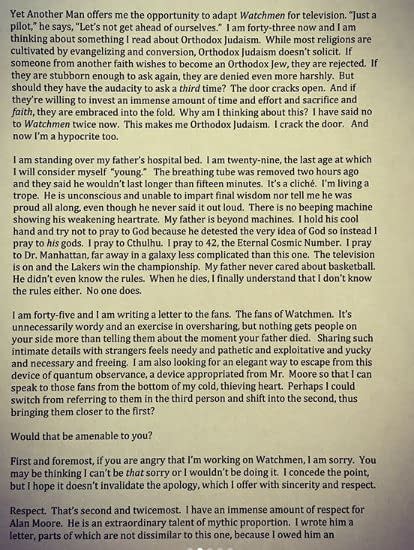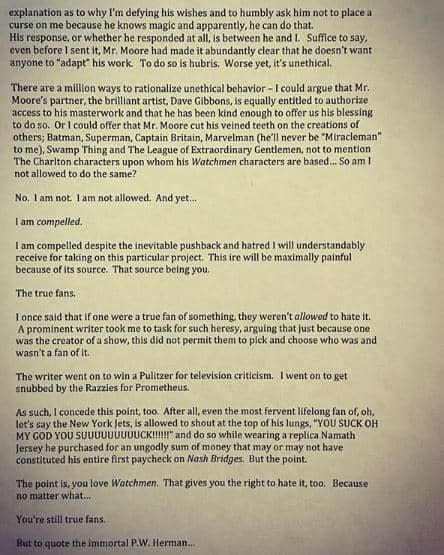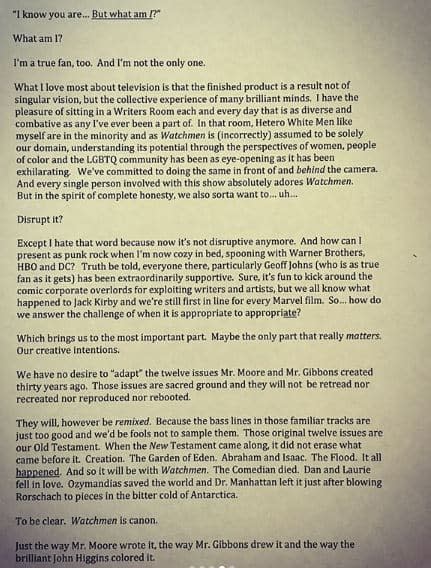 "We have no desire to 'adapt' the twelve issues Mr. Moore and Mr. Gibbons created thirty years ago. Those issues are sacred ground and will not be retread nor recreated nor reproduced nor rebooted.

They will however be remixed, Because the bass lines in those familiar tracks are just too good and we'd be fools not to sample them. Those original twelve issues are our Old Testament. When the New Testament came along it did not erase what came before it. Creation. The Garden of Eden. Abraham and Isaac. The Flood. It all happened. And so it will be with 'Watchmen.' The Comedian died. Dan and Laurie fell in love. Ozymandias saved the world and Dr. Manhattan left it just after blowing Rorschach to pieces in the bitter cold of Antarctica."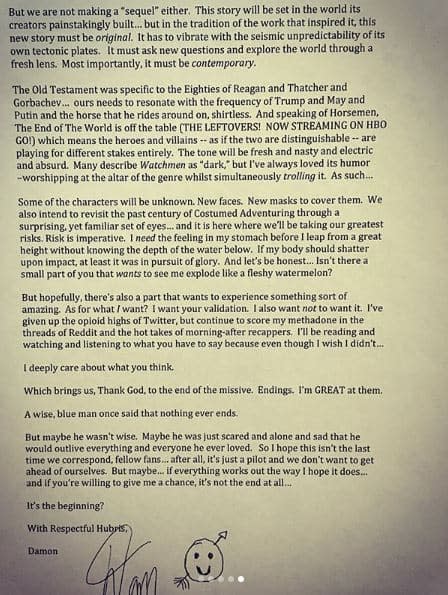 "This story will be set in the world its creators painstakingly built…but in the tradition of the work that inspired it, this new story must be original. It has to vibrate with the seismic unpredictability of its own tectonic plates. It must ask new questions and explore the world through a fresh lens. Most importantly, it must be contemporary. The Old Testament was specific to the Eighties of Reagan and Thatcher and Gorbachev. Ours needs to resonate with the frequency of Trump and May and Putin and the horse that he rides around on, shirtless. And speaking of Horsemen, The End of the World is off the table…which means the heroes and villains–as if the two are distinguishable–are playing for different stakes entirely."

"Some of the characters will be unknown. New faces. New masks to cover them. We also intend to revisit the past century of Costumed Adventuring through a surprising yet familiar set of eyes…and it is here we will be taking our greatest risks…" Though clearly a fan of the original 12-issue series, Lindelof stated from the very beginning that the series would not be a direct adaptation of the limited series:
"I've been very vocal about my love for those twelve issues that eventually became a graphic novel; that they were completely and totally inspiring for all the storytelling that I did subsequently, and that I owe a debt to it. So, is that piece of material something that's really interesting to me? Yes, but I do feel like I have to weigh the balance of 'Should it exist?' before I decide to take it on, and I'm sort of in that process now. I hold the source material in such high regard; it would literally be the worst feeling in the world to screw it up." Watchmen takes place in an alternate world where the mere presence of American superheroes changed history: The US won the Vietnam War, Nixon is still president, and the cold war is in full effect. It begins with a murder-mystery before unfolding into a planet-altering conspiracy: When a retired hero is killed, his former teammates must investigate. The conspiracy they uncover will entwine their secret traumas and twisted psychologies, ultimately asking where the fine line is drawn between heroes and villains?
---
---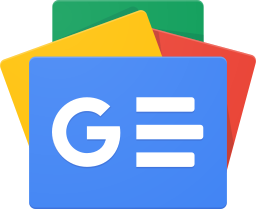 Stay up-to-date and support the site by following Bleeding Cool on Google News today!