Welcome to "Riverdale", Katy Keene! [PREVIEW]
Are you ready to meet Katy Keene — before she was the fashion queen? In a first glance look thanks to People, it looks like the kids of Riverdale will finally meet Katy Keene. This is pretty big news, as the Bill Woggon creation almost never crossed paths with the Bob Montana Archie Universe. As a life-long Archie Comics fan — especially Katy Keene — this is a big deal for me. This is the crossover event of my life, and it looks like show runner Roberto Aguirre-Sacasa is ready to make my dreams come true!
https://www.youtube.com/watch?v=1KpPusuHMaE&t=5s
"Before Katy Keene officially premieres, we all thought it would be super-fun to do a crossover that took Veronica to Katy's world — New York City — and established Katy in the Riverdale universe. For our first Riverdale/Katy crossover, we couldn't be more excited that it's old friends Veronica and Katy — Cami and Lucy — having fun and heart-to-hearts!"
It only makes sense that Veronica and Katy would be friends. If they had met during the Golden Age of comics, the two would have been friends — even if Veronica was much snootier than Katy. In this preview image from the crossover episode, it looks like we'll be treated to some high fashion foibles with Veronica and Katy.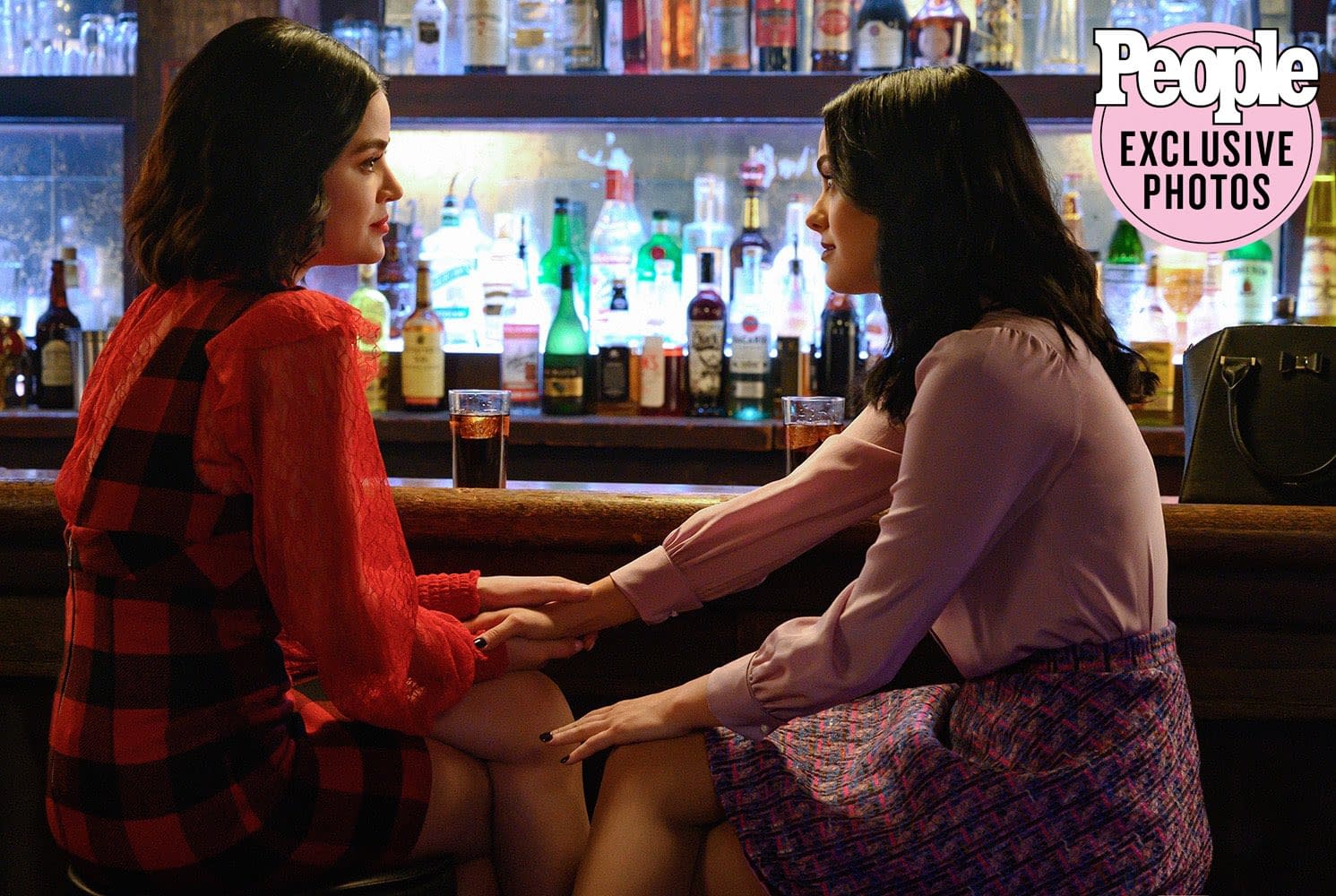 Even Aguirre-Sacasa couldn't contain his excitement on Twitter!
I mean, they're right. Can you name a more iconic duo (aside from Betty and Veronica)?
But will Katy Keene have a similar tone to Riverdale? From a comic book fan point of view, Katy should be more fun and jovial — and it looks like Lucy Hale agrees.
"Katy Keene is much brighter. It's about four friends optimistically trying to make their dreams come true in New York City. The way we shot the pilot, it looks like old-school New York. It's beautiful. You feel really optimistic and inspired, so tonally it's a lot different from Riverdale. But I think lovers of shows like those will still gravitate to our show, because it leaves you feeling good and ready to go out and chase whatever it is you're chasing. I've never quite done a show like this. There's a musical element to it, and lots of amazing clothes."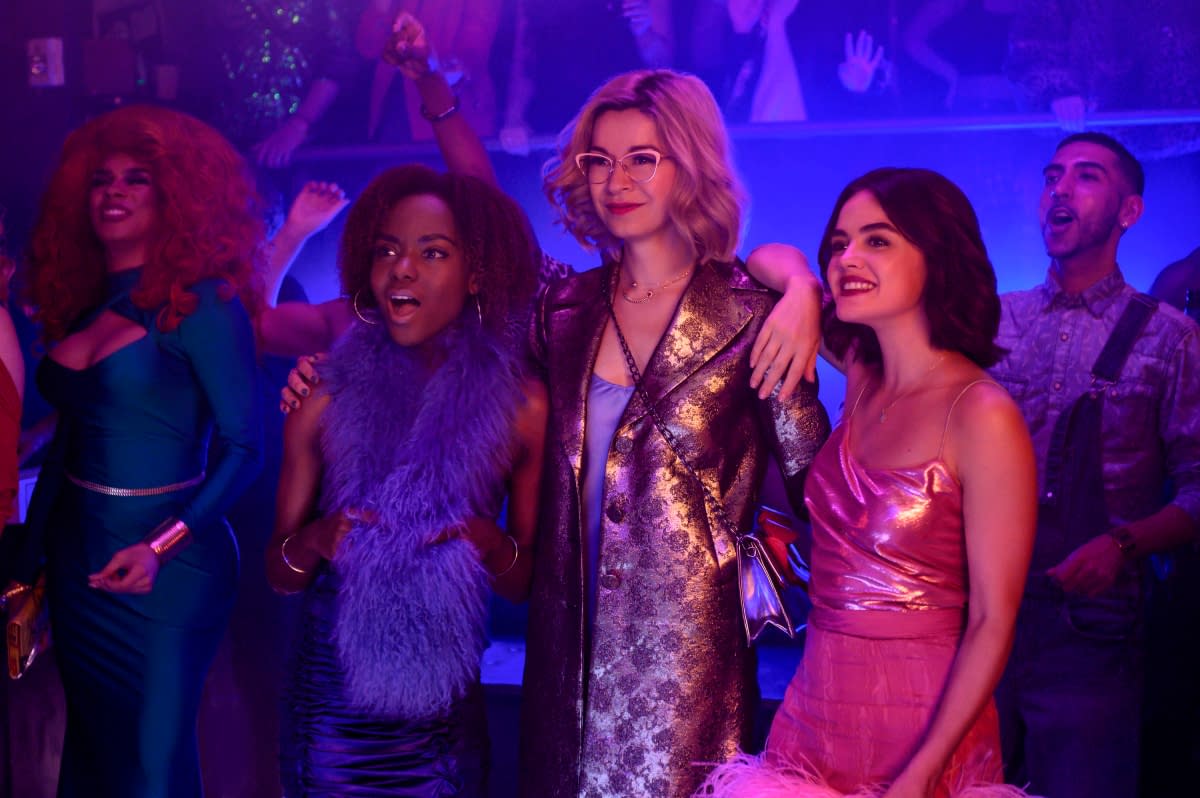 This Riverdale crossover event will air on February 5th, with the premier of Katy Keene on February 6th. This is a "can-not-miss" episode for all Riverdale and Archie Comics fans. I personally can't wait for Katy Keene to debut. It's about time that the fashion queen reign supreme over the Archie Universe! Interested in learning more about Katy Keene? Check out my piece on investing in Katy Keene comics, and don't forget that you can see the cast and crew at BroadwayCon this month. And keep your eyes peeled on this site for more Katy goodness!