Posted in: FX, Preview, TV | Tagged: guillermo, Harvey Guillén, preview, season 5, what we do in the shadows, wwdits
---
What We Do in the Shadows: Guillén on Guillermo, Coming Out & More
What We Do in the Shadows star Harvey Guillén discusses their love of Guillermo, the character coming out to TWO families last season & more.
---
Earlier this month, we learned that Nandor (Kayvan Novak), Guillermo (Harvey Guillén), Nadja (Natasia Demetriou), Laszlo (Matt Berry), Colin (Mark Proksch), and The Guide (Kristen Schaal) would be making their way back into our lives for a fifth season of FX's What We Do in the Shadows on July 13th. Now, in honor of being EW's 2023 Pride Issue cover star, Guillén explains why he loves playing the familiar turned bodyguard (and more), discusses the Season 4 moment when Guillermo came out (or as Guillén prefers, "let them in"), shares his personal experience of letting his mother in, and more.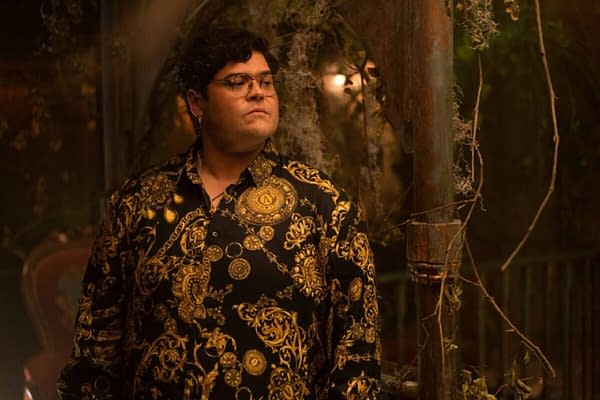 On What Guillén Loves About Guillermo: "I love playing Guillermo de la Cruz, getting to see how he's grown over the last five seasons. We started with Guillermo being very submissive and quiet. It was important to me that we didn't make him feel too much like he was a slave to [his vampire,] Nandor [played by Kayvan Novak]. And being one of the only people of color on the show, I was like, 'That doesn't sound like the direction we should be taking.' And the writers and everyone agreed. But the whole story with Guillermo is that he's more than meets the eye. Sometimes we categorize people so easily because of the way they look — their background, their education, their financial status — and you can't underestimate anybody."
On Guillermo & Their Chosen Family: "His [Guillermo] circumstances are presented by the job that he took — by his boss, by the people he chooses to be friends with. Sometimes you've got to take a look around and say, 'Who do you surround yourself with?' There's the old saying, 'Show me who your friends are, and I'll show you who you are.' And unfortunately, he's hanging out with a bunch of a-holes, but he loves them. They become his chosen family. The reason the fans really cheer for Guillermo is because they see themselves represented in him. We're all go-getters, and we're all meant to thrive, and we should be cheering each other on.
On Guillermo Letting In BOTH of Their Families: Sharing that they believed that Guillermo "got bullied a lot when he was little," Guillén explained that Guillermo chose the path of a fantasy life to become a vampire because it would give them the strength to guarantee a "life where no one could mess with him." But the two families would only be able to be kept apart for so long, with Guillermo "torn between his chosen family and his biological family." The actor continued, "The Van Helsing side of him, his family, wants to kill Nadja. And Nadja is a natural killer of humans. He's in the middle. And the only reason he comes out… It's not because he's ready. He uses it as a buffer to say, 'Please don't hurt each other because I have my chosen family with Nadja, and I have my biological family with you, and I love both of you very much.' His coming out was only meant for someone else. And usually, that is the case; coming out is usually for someone else's benefit — to make them feel comfortable. And so he was doing it to buffer the situation and be like, 'Okay, she's not my girlfriend because I'm gay.'"
Guillén on How It Felt Letting Their Mom In: "I remember my personal experience of letting my mom in and that anxiety that comes with it because it's like, 'I don't know what you're going to say. I don't know how you'll react to this. Will you still love me?' That's my biggest fear. And so, letting my mom in, I remember in that little second of just a pause in between. You're like, 'Do you still…' And my mom was like, 'Pues, está bien. Lo que tú quieras hacer' [which loosely translates to "It's okay, be who you are"]. And it felt like this weight on my shoulders dropped, and I could breathe. It's like this whole thing you've been carrying for so long sheds off, and for the first time, you're taking a deep breath into your newfound lungs — your rib cage expanding for the first time in the real body, in the real essence of who you are."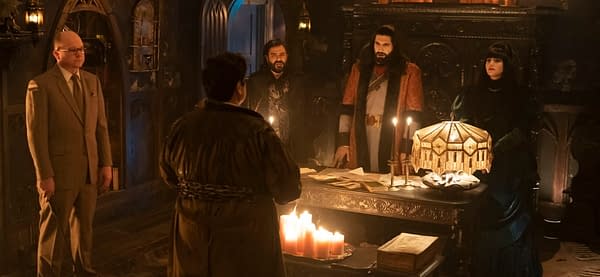 Created by Jemaine Clement and produced by FX Productions, What We Do in the Shadows stars Novak as Nandor, Demetriou as Nadja, Berry as Laszlo, Proksch as Colin Robinson, Guillén as Guillermo, and Schaal as The Guide. Joining them this season in recurring roles is Anoop Desai (American Idol) as an acquaintance of Nandor's from his ancestral homeland. In addition, SEAL Team star Parisa Fakhri (SEAL Team) has joined the cast as Marwa, one of Nandor's 37 wives from his days as an ancient warrior in the kingdom of Al Quolanudar. Clement, Waititi, and Paul Simms serve as executive producers for What We Do in the Shadows alongside Scott Rudin, Garrett Basch, Eli Bush, and Stefani Robinson.
---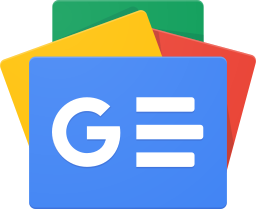 Stay up-to-date and support the site by following Bleeding Cool on Google News today!