What We Do in the Shadows Season 2 Finale Does Right by Guillermo
FX's season finale of What We Do in the Shadows went out with a bang. And a whole lot of stabbing. A little holy water burning, too. "Nouveau Théâtre des Vampires" was not only another fine episode, but it also capped off a season that started strong and never looked back. I could not have asked for a better note to end the season in. We finally get answers, while left curious about how things will move on from where things are left dangling. And we are definitely looking forward to what can come from what we now know.
Turns out, Guillermo (Harvey Guillen) is gone only leaving a note that read "sorry" behind. Nandor (Kayvan Novak), Nadja (Natasia Demetriou), and Laszlo (Matt Berry) are trying to survive without him, not quite pulling it off well. Colin (Mark Proksch) becomes the new busboy to run their errands, so you can imagine how well he is taking that. I found it fascinating how much they took it personally that Guillermo left and how increasingly aware they became of what he does for them (even if they are not ready to admit that they actually "need" him). Even Nandor was doubting himself, wondering if he should have behaved differently toward Guillermo.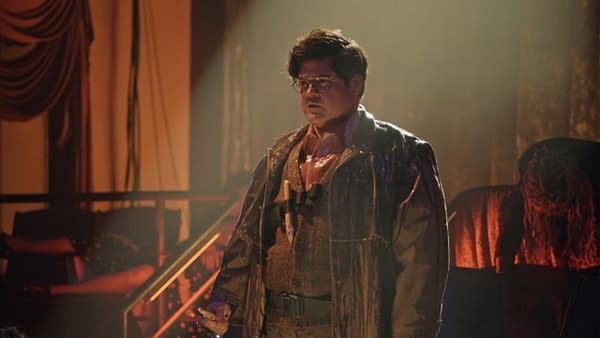 We realize soon enough that as much as they might miss him, they really did not know a lot about Guillermo personally despite having been close to him for so many years. Even though we had previously seen how out-of-touch with reality Nandor, Laszlo, and Nadja truly are, it becomes even more obvious this time and it literally almost costs them everything. They are unable to dress or dispose of the bodies they consume properly. Things soon start looking pretty unkempt as pools of blood and candle wax accumulates. It was a nice touch to see how they realize how much Guillermo does. Things quickly turn around when they get an invitation to the Théâtre des Vampires, a traveling theatre meant only for the "creme de la creme" in the world of vampires. Of course, this makes them feel special so there must be something wrong.
On his end, Guillermo is on edge and staying with his mom, trying to convince himself that leaving Nandor was for the best. He promises his mom a new fridge and decides to go look for one at the mansion. He realizes the poor condition the house is in and finds out the invitation is actually a trap from the Vampire Council. The council believes Nandor, Laszlo, Nadja, and Colin have been killing the vampires that Guillermo has been disposing of the entire season. However, I think Nandor realized Guillermo is indeed behind all of this and tries throwing him under the bus while also covering for him (he meant well).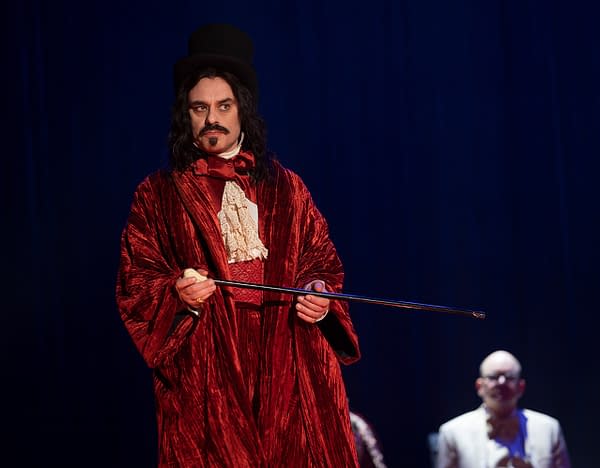 At some point, Guillermo snaps and goes full Van Helsing on the whole theatre filled with vampires taking them head-on. Thankfully, Jemaine Clement's Vladislav made it out safely (hopefully for a seasonal visit to What We Do in the Shadows). We also realize his last name is De La Cruz (of the Cross) which makes me wonder if it also comes with some sort of hidden power that might make him unable to transform. I found the vampires' reactions hilarious: they seem to pretty much be okay with how Guillermo was disposing of the council and the audience. I found it incredibly endearing and in line with the dynamic that all that could come out of Nandor's mouth was that no one picked up his clean clothes for him. I look forward to seeing where their relationship goes from here and how all vampires treat Guillermo moving forward because our four vampires were literally a captive audience for his "performance." I hope there is some sort of unspoken agreement to get along a tad better, and I have a feeling everyone is going to take their turn grabbing the dry cleaning.