Will Gotham's Final Season Be Shorter Than We Thought?
Gotham fans were excited to find out that Fox was renewing the series for a fifth and final season that will explore the No Man's Land story setup in the finale and lead to Bruce Wayne (David Mazouz) finally becoming Batman. But the renewal was believed to be for 13 episodes, and it wasn't clear when the series would return, but 2019 seemed to be the most likely choice. We may have some more clarification on that thanks to series actress Camren Bicondova, who plays Selina Kyle. The actress was asked about the fifth season during a live Instagram session, to which she replied:
"Gotham season 5 is happening. We were picked up for 10 episodes. And I believe it will be airing in the U.S. in January 2019."
The date makes a lot of sense as it will be post NFL season, which means it may retain its Thursday night slot that it was in for the fourth season. But the 10-episode comment contradicts the initial announcement. It is possible she is mistaken or that is the number of episodes that she will be in… or it could be the network/studio changed the number and we're only getting 10.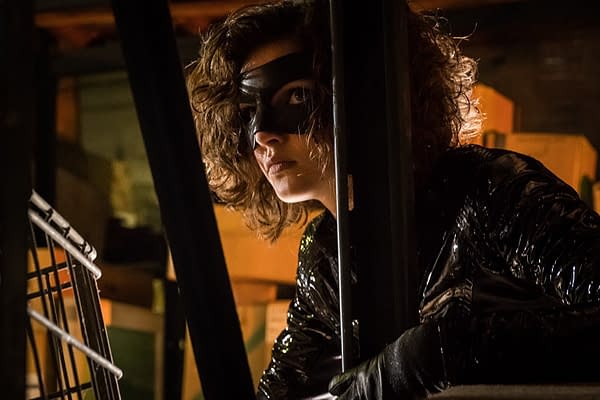 Her character has quite a dramatic moment at the end of the season as the series did their take on the Killing Joke and Selina replaced Barbara Gordon as the person Jeremiah (prototype Joker) shoots in the spine. The last we saw her character she was being taken by ambulance out of Gotham City along with Alfred Pennyworth (Sean Pertwee) to look over her. Bicondova has been with the series since the pilot in 2014 when she was 15 years old.