"Willow" Series Pilot Writer Jonathan Kasdan: "The Office Is Open" [IMAGE]
With Disney+ still in its early streaming stages but with a proven hit already in The Mandalorian and the end of an era with the blockbuster success of Star Wars: The Rise of Skywalker, you would think Lucasfilm President Kathleen Kennedy has enough on her plate. But Kennedy wouldn't have the position – or career – she's had by just looking at the "now".
In an interview with the Los Angeles Times last month to discuss the future of the Star Wars franchise as well as the status of other projects, Kennedy revealed that there was a pilot script in play to adapt Ron Howard's Willow as a series for the streaming service:
"The possibilities extend beyond "Star Wars." "Solo" co-writer Jonathan Kasdan has completed a pilot script for a series based on the cult classic 'Willow.'"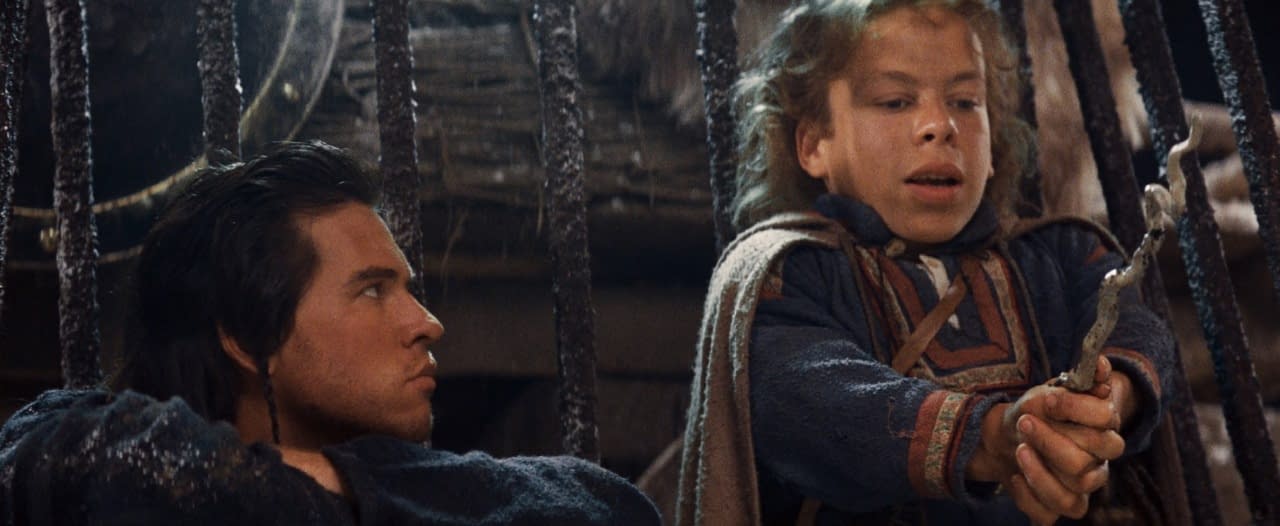 Well, it looks like things are starting to move along – with Kasdan taking to Twitter to let everyone know that "The office is open", with the image of a wall-mounted corkboard with a Willow hat pinned to it attached to the tweet.
While far from a box office failure, the Warwick Davis (Return of the Jedi)-Val Kilmer (Heat) starrer would earn only $110M on a $35M budget. At a time when budgets for films were no where close to where they are today, a $35M investment was expected to yield deeper profits than what Willow earned.
No word on if the new series will utilize George Lucas and Uncanny X-Men writer Chris Claremont's trilogy of novels as source material for the pilot: 1995's Shadow Moon, 1996's Shadow Dawn, and 1999's Shadow Star.
From legendary filmmakers George Lucas and Ron Howard comes a timeless fantasy tale in which heroes comes in all sizes…and adventure is the greatest magic of all. When young Willow Ufgood (Warwick Davis) finds an abandoned baby girl, he learns she is destined to end the reign of the wicked Queen Bavmorda (Jean Marsh). In order to protect the child, Willow must team up with a rogue swordsman (Val Kilmer) and overcome the forces of darkness in the ultimate battle of good versus evil!