Tonight, Channel 4 are launching the second series and/or season of The End Of The F***ing World, their TV show based on the comic book by Charles Forsman that was also a global hit for Netflix. Premiering on Channel 4 and All4 at 10pm, about two hours after it does here, it will so stream globally on Netflix from tomorrow.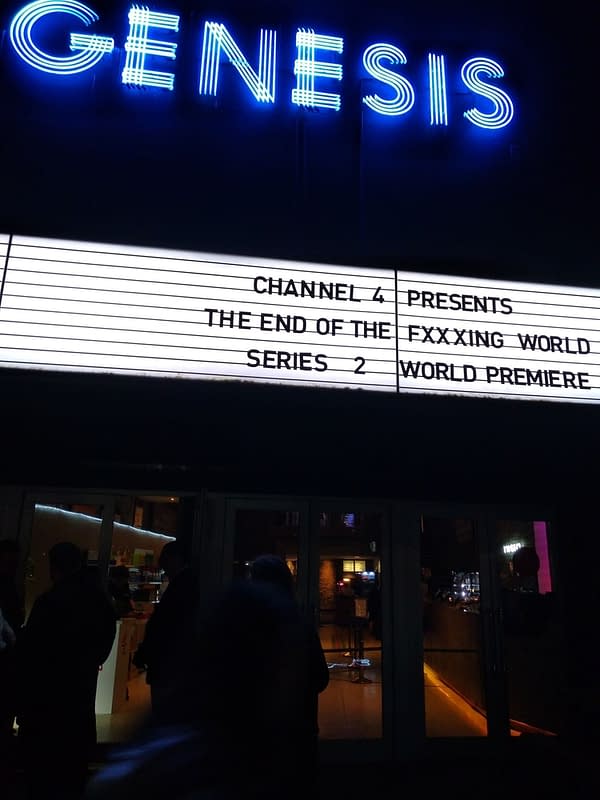 But tonight is a time of celebration, And for the premiere, Channel 4 have taken the Genesis cinema in the East End of London, familiar to Bleeding Cool readers for their comic book evenings with Orbital Comics, and transformed it into the show.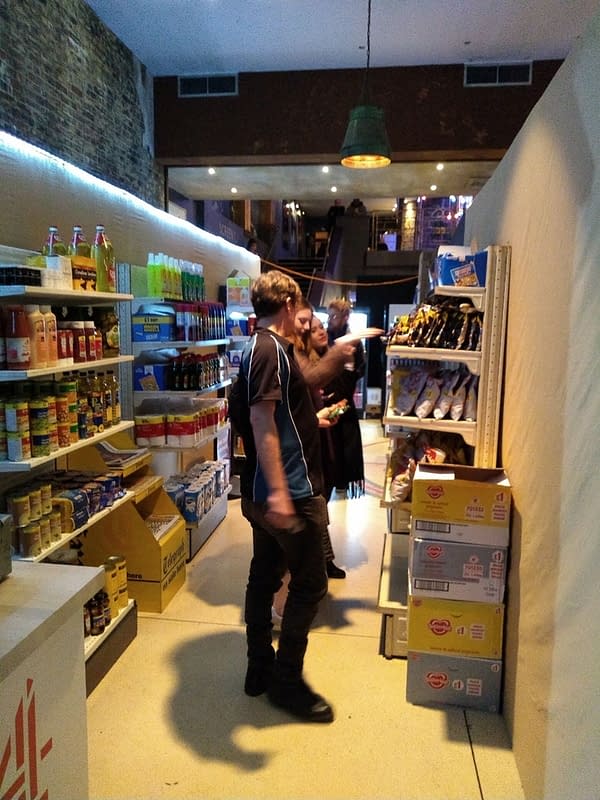 You walk in through a convenience store, where you are encouraged to shoplift everything from popcorn and beer, to sweets, vodka, large bottles of cola and cleaning products. I seem to have managed to get two pocketfuls of chewits and a massive budget bottle of cola.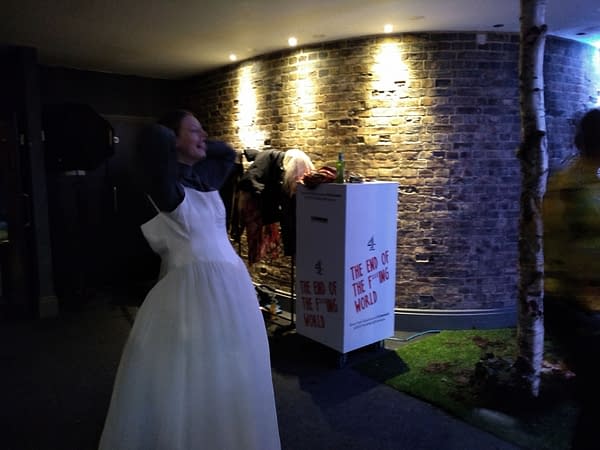 Entering the cinema gives you the chance to pose in forest-set scenes from the show, there's an American-style diner as the American-style diner from the show, serving the skankiest of pizzas and hot dogs, from the surliest off staff (who do occasionally break character and smile), guzzled by a grateful crowd….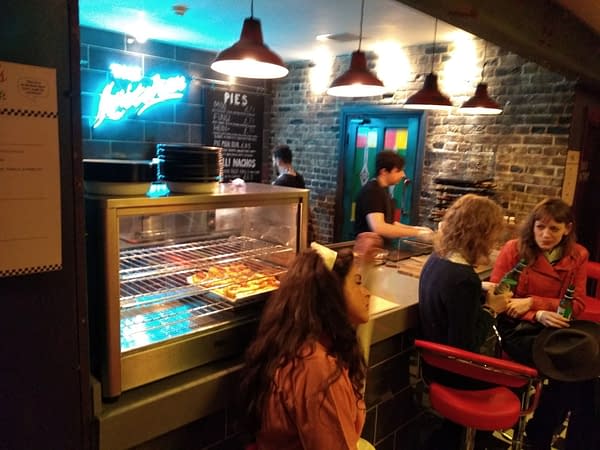 …and then it's through to the bar and the dance floor, modelled to look like the house that the stars of the show broke into in the first series, including bubblegum-stuck photos of its owner…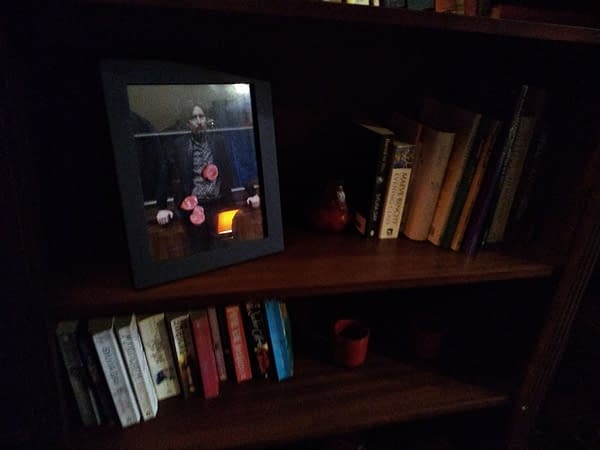 …ignored post, record players and vinyl, sofas, chairs and lights from another time… and music playing from the DJ from the show – and adjacent to the show.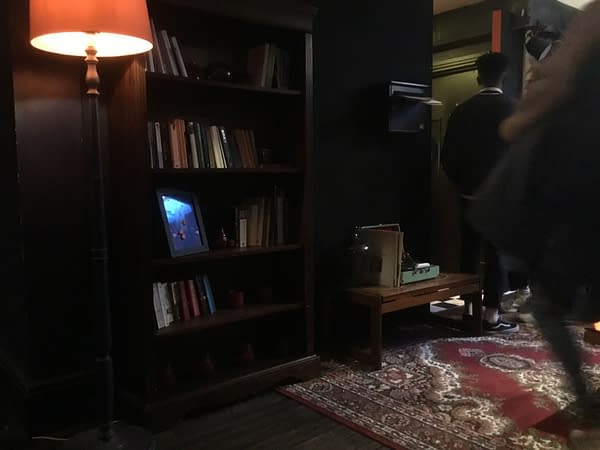 We get to see it in half an hour. Time to mingle. Small talk over nibbles, wine and budget cola.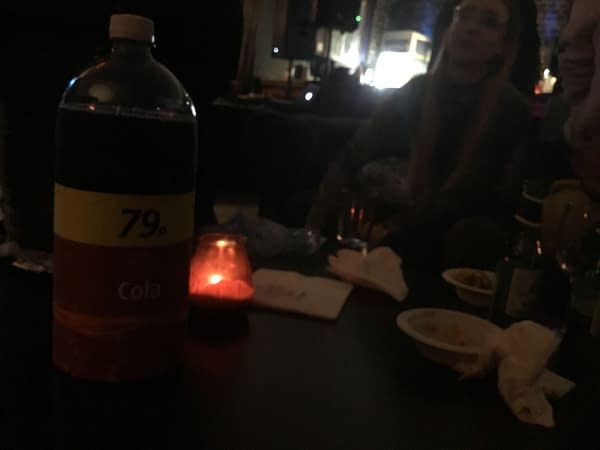 Ooh, and is that a Derry Girl next to all that pilfered cleaning products just in case there is an. accident involving a knife? It's going to be that kind of night…
Enjoyed this article? Share it!