"Worst Cooks in America" Episode 3 "Chinese New Year" Proved Alton Brown's a Cruel, Cruel Man – And We Approve [SPOILER REVIEW]
In this week's horrifying episode of Food Network's Worst Cooks in America, recruits were pretty much traumatized by hosts Anne Burrell and Alton Brown – surprised no one lost consciousness or threw up. Brown was like a shark navigating the kitchen and the recruits could almost hear the theme song from Jaws playing. Brown even went so far as not tasting any of the food in the Main Dish Challenge – what a confidence-builder.
[rwp_box id="0"]
"Worst Cooks in America" season 18, episode 3 "Chinese New Year": The recruits enter boot camp and see it transformed for a Chinese New Year celebration. First, they play a game where fortune cookie clues lead them to ingredients, and they learn to make fried rice. For the main dish challenge, Anne Burrell and Alton Brown mentor the recruits as they make dumplings, and while some dumplings are great, others are filled with disappointment.
Burrell also hovered like a hawk not hesitating to express her disappointment at poor direction following and cutting skills. One recruit even got her hand branded crimson red, a symbol of improper knife use. With the teams tackling fried rice and dumpling, it was definitely an unhappy "Chinese New Year".
The red and blue teams competed in a "Going, Going, Gone" relay race involving riddles. Each member had to guess the ingredient. Surprisingly, they actually did very well, so maybe they know their food, they just can't cook it. Brown's team, again lost, maybe that's why he was so demonic the rest of the episode. Not only did he intimidate the recruits, but he taught in silence during the Skill Drill Challenge – these are some seriously sadistic tactics.

Skill Drill Challenge: 45 minutes to create their own fried rice including a protein
Main Dish Challenge: Recreate dumplings and shumai
Each episode, a losing contestant is eliminated from each team. The winner receives $25,000.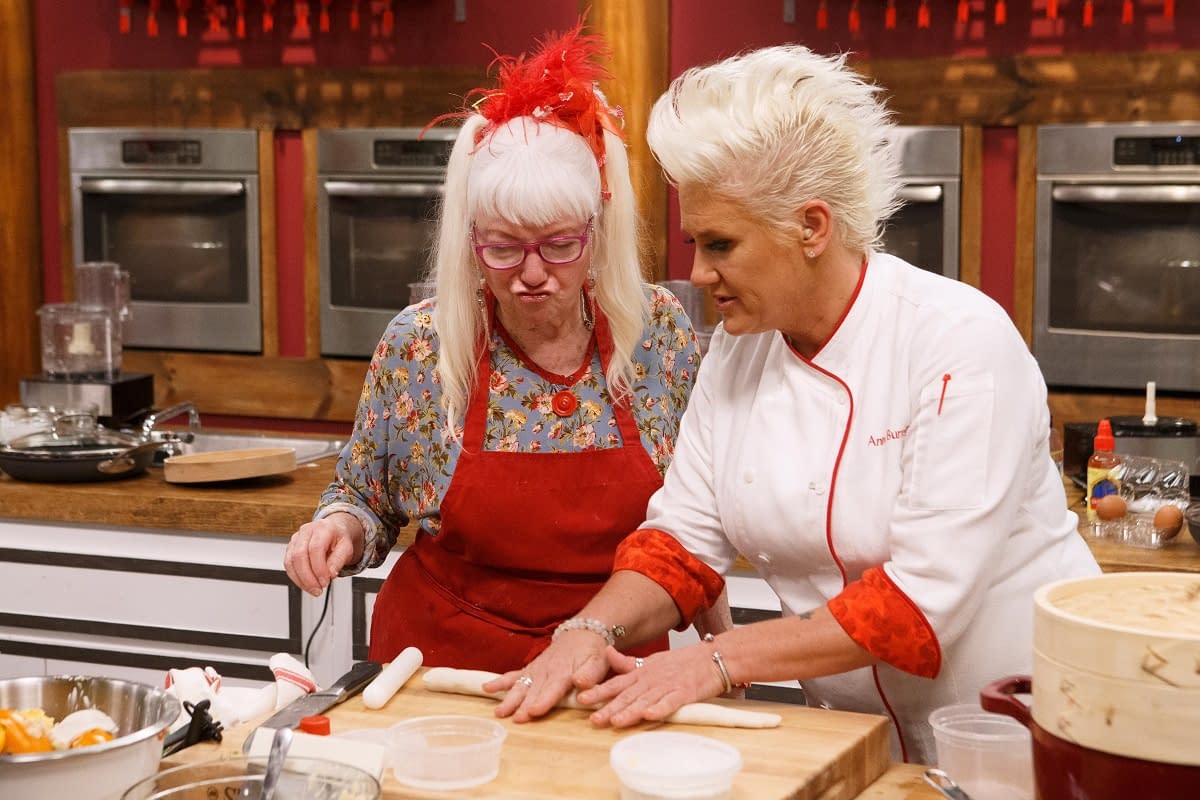 Here are some of highlights from Episode 3:
Skill Drill Challenge: recruits had to repurpose left over rice and be inspired to create their own dish, including a protein.
Brown tackled his show and tell in silence, much to the dissatisfaction of the recruits
Burrell taught me GGS – ginger, garlic, and scallion as the main ingredients in fried rice
Alton kept yelling, Burrell kept expressing her disapproval, and each recruit felt very pressured to perform – and all failed miserably.
No one actually followed directions; too much soy sauce, burnt rice, huge chunks of garlic, undercooked veggies, and no clear concept of how a wok works
Main Dish Challenge: Burrell showcased pork potsticks and shrimp shumai; Brown taught the frightened lambs to make pork potsticks and tofu dumplings.
The most frightening part of the challenge was the red team attempting to rip off shrimp heads and remove the poop.
Burrell was adorable serenading an appalled recruit in motivation to get her to behead the crustaceans.
All struggled to roll the filling into dumpling dough, a very tough challenge
Team Red had some under cooked dough, and some technical issues, but overall most of the filling was edible, the same can't be said for the blue team, oh wait Brown didn't taste any of their food!
Team Blue, Brown decided to judge the food based on appearances only, presentation, and texture, not sure why? Psychological torture perhaps? Some recruits used the wrong dough, others missed ingredients, and under cooked their dumplings.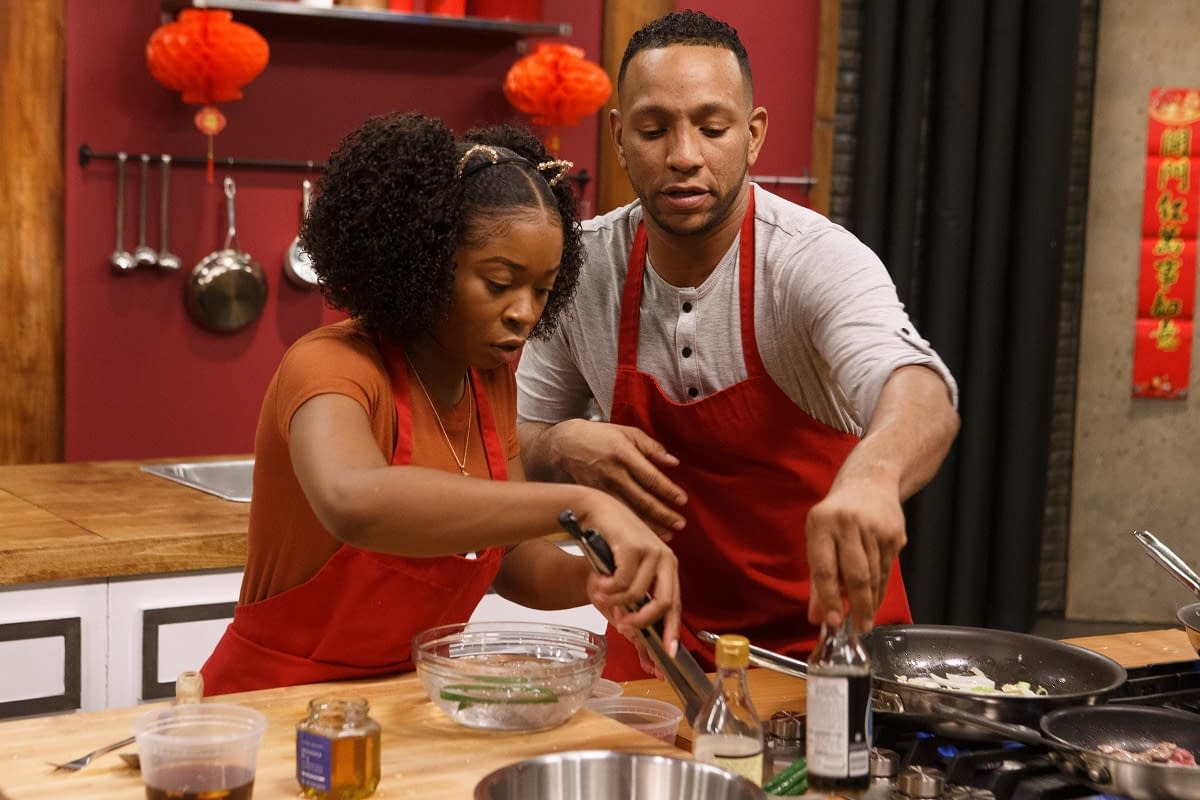 In the end… no one was sent home!!!
Brown grants Mike the win
Burrell gives the win to Bridgette
Get an in-depth look at how @AltonBrown's Vegetarian Steamed Dumplings were made in #WorstCooks Boot Camp! Save the recipe on your #FoodNetworkKitchen app today: https://t.co/HRjtSAMTUj! pic.twitter.com/oeupC9BgmF

— Food Network (@FoodNetwork) January 20, 2020
This season is truly a boot camp composing of intense physical, mental and emotional elements, short of actual lashes, the recruits are being put through a rigorous training. Aside from the fear and horrified looks, they do seem to be improving. On next week's Worst Cooks in America, we can look forward to "Simple Yet Sophisticated" with contestants battling making crepes. I've seen professional chefs royally botch them up, are the recruits ready for this?