Wrestling Stars React To Will Smith/Chris Rock Oscars Smackdown
I am sure I don't need to tell you, but Sunday night's Academy Awards was quite a disgraceful display… and that's before there was any violence on the annual ABC telecast. Of course, the moment that had the world talking was when megastar and soon-to-be Best Actor Award Winner Will Smith marched on stage and slapped comedian Chris Rock for a joke he'd just made about Smith's wife. The whole scene, complete with embarrassing shock value and the blurred lines of reality, made viewers think they were watching a WWE show, though as actual WWE viewers, we of course know that WWE is incapable of anything that engaging these days. That didn't stop the wrestling world from reacting on social media to a very pro-wrestling moment happening at last night's show.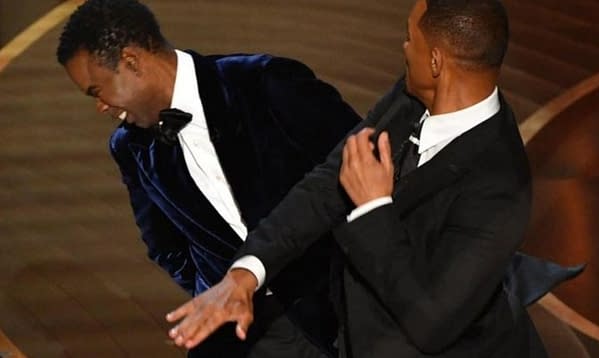 The immediate question amongst the wrestling world was one that the rest of the world wondered as well: was the Smith and Rock situation a shoot or a work?
That then turned to them finding some light in the dark situation by equating it to their characters or current angles.
And maybe the best reaction of all came from the legendary Jerry "The King" Lawler, who was a part of maybe one of the most infamous slaps in TV history.
It shouldn't need to be said, but there's nothing admirable about what happened between Smith and Rock. While what went down definitely had a pro-wrestling flavor to it and the wrestling world responded in real-time, that isn't exactly an endorsement or celebration of what happened, but rather something of a condemnation.
Can we draw humor from it? Sure, but let's try to keep it in the frame of something ridiculously uncalled for occurring and there being no real ramifications for their actions, even though we normal people would have been arrested for doing the same thing. You know, like pro-wrestling.