WWE has made official what we've all known should happen for months: Becky Lynch will main event WrestleMania. The triple threat match for the Raw Women's Championship between Lynch, Charlotte Flair, and Ronda Rousey will be the official main event of the biggest wrestling show of the year, WWE announced Monday. The occasion will mark the first-ever WrestleMania event headlined by women.
"For the first time in WWE history, a women's match will be the main event of WrestleMania as the Raw Women's Championship Match featuring Ronda Rousey vs. Charlotte Flair vs. Becky Lynch will take place on Sunday, April 7, in front of a capacity crowd at MetLife Stadium and streaming live on WWE Network around the world," said a statement on WWE's website.
Though a WrestleMania main event was likely always part of the plan for Rousey, a global superstar outside of WWE thanks to her status as the first Women's UFC Champion and an Olympic bronze medalist in the sport of Judo. And that match likely would have been a one-on-one affair with Flair if not for the meteoric rise of Lynch following an attempted heel turn last year, earning Lynch such support from fans that WWE had no choice but to change plans and focus the storyline on Lynch.
WrestleMania takes place in New Jersey on April 7th, and can be watched for free on the WWE Network for new subscribers.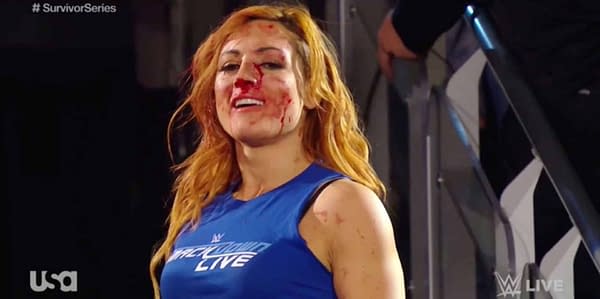 Enjoyed this article? Share it!