WWE Releases Earnings Report, No-Sells McMahon Scandals on Call
WWE execs glossed over Vince McMahon's scandals & avoided new sale details while touting increased revenue and reach in a 2022 earnings call.
---
WWE reported its fourth quarter and full year 2022 earnings report on Thursday, releasing the information in a press release. The report touted increases in revenue and profits, as well as record-setting live events such as the most recent Royal Rumble. WWE followed up with an investor conference call, which we listened in on to summarize for you below.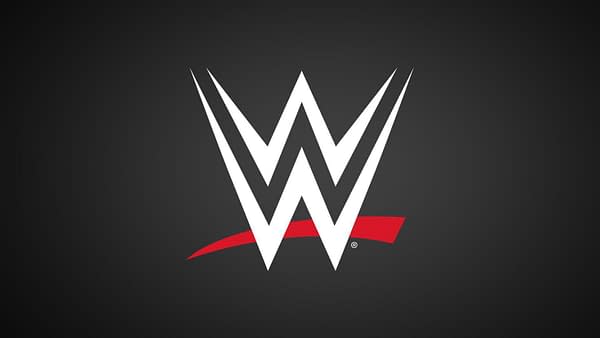 WWE 2022 Earnings Report
Here are the 2022 financial details for WWE:
Revenue increased 18%, or $196.3 million, to $1.3 billion, primarily due to the increased monetization of content, the return to a full year of ticketed live events and the staging of an additional large-scale international event in 2022.

Operating Income increased 11%, or $27.3 million, to $283.3 million, as the increase in revenue was partially offset by an increase in operating expenses. The increase in operating expenses was primarily driven by higher costs to support the creation of content as well as the impact of certain costs associated with the Special Committee investigation and related matters. (See the "Special Committee Investigation and Related Matters" discussion for further details.) The Company's operating income margin decreased to 22% from 23%.

Adjusted OIBDA increased 19%, or $60.5 million, to $384.6 million. The Company's Adjusted OIBDA margin remained flat at 30%.

Net Income increased to $195.6 million, or $2.29 per diluted share, from $177.4 million, or $2.09 per diluted share, primarily reflecting the increase in operating performance. The results for 2022 also reflected a decrease in interest expense partially offset by an increase in income taxes.

Cash flows generated by operating activities were $325.6 million, an increase from $182.9 million, primarily due to the timing of collections associated with the Company's large-scale international events and WWE Network, as well as improved operating performance.

Free Cash Flow was $125.7 million, a decrease from $143.7 million, as the increase in cash flows generated by operating activities was offset by an increase in capital expenditures. For the twelve months ended December 31, 2022, the Company incurred $170.6 million of capital expenditures related to its new headquarter facility. Excluding the capital expenditures related to the new headquarter facility, Free Cash Flow for the twelve months ended December 31, 2022 was $296.3 million.
Cash, cash equivalents and short-term investments were $478.7 million as of December 31, 2022. The Company currently estimates debt capacity under its revolving line of credit of $200 million.
WWE Earnings Conference Call
Following the release of the report, WWE held a conference call with shareholders. Vince McMahon has usually led those calls in the past, but he was absent on this call, which featured Nick Khan, Triple H, and Frank Riddick instead.
Khan started things off. He briefly addressed the shakeup with McMahon's departure and return, reiterating McMahon's purpose of leading a strategic review and once again noting that the process could take a while and there won't be any statement until something has changed. Khan noted that there might be no sale at the end of the process. He then went on to talk about the ratings gains of WWE's TV shows, increased live gates, and increased PLE viewership. He talked about the economic impact of Clash at the Castle in Wales due to all the visitors and said that other locations are looking at hosting similar events.
WWE will also host Money in the Bank at the O2 Arena in the UK this July. Khan went on to tout increased and record-setting merchandise sales as well. Finally, Khan talked about sponsorship deals and said the company hopes to expand its partnerships this year, which means more Mtn Dew matches. Khan said the Mtn Dew and Applebee's sponsorships for the Royal Rumble were seven-figure deals. For a high-powered executive, Nick Khan sure delivers a boring, monotone presentation. Just saying.
Triple H was up next, once again touting record numbers but attributing the success to the performers and creative team. He played up the returns of Pat McAfee, Logan Paul, and Cody Rhodes at the Royal Rumble. He talked about the praise the Sami Zayn/Bloodline storyline has been receiving in the press. Haitch then bragged about the ratings for the Raw 30th-anniversary show. Triple H then channeled Michael Cole and started talking about WWE's social media channels, including its 92 million subscriber YouTube channel and 16 billion video views on social media that outrank any other sports league. He announced expansions with local-language social media accounts to promote WWE's product. He also said WWE will launch more digital programming in 2023, citing the success of The Bump.
He then talked about the 40 million views Logan Paul got for filming his own dive onto Roman Reigns at Crown Jewel and the 26.5 million views of his mid-air collision with Ricochet at the Rumble. Triple H talked about the 50 athletes signed to WWE's NIL program, allowing the company to leech real sports cred from the college athletes, and said the first class of athletes will make TV debuts soon. Triple H said WWE is searching for Africa's next Superstar with a continent-wide talent search to culminate with a massive tryout in Nigeria in the Summer. He named an upcoming documentary released for Montez Ford and Bianca Belair on Hulu, as well as the success of Against the Ropes on Netflix in Mexico. Triple H said he's been enjoying his role as Chief Content Officer but that having Vince McMahon back has been great for his insight and value to the company. Triple H said he hopes to remain in his position for a long time.
Frank Riddick was up next to talk more deeply about WWE's financial situation, going over the stats listed above. We'll spare you repeating those details. Riddick praised the upcoming WWE 2k23 game and said pre-orders are up. He also said WWE is pleased with its relationship with Fanatics. Talking about the strategic review process, Riddick reiterated what Khan said earlier. He then talked about the board investigation into Vince McMahon and John Laurenitis and the cost related to that investigation. he said they expect to incur additional costs related to the investigation but that Vince McMahon agreed to pay the costs not covered by insurance. He also mentioned the payments by McMahon to women, which had to be reported on amended financial reports, reiterating that McMahon would pay them personally. We then took a nap as he got back into financial details again. Read about those in the full report if you're interested.
Q&A
Asked about whether Vince McMahon will end his involvement with WWE following a potential share if that gives shareholders the most value, Khan said, "yes, without question." He said McMahon has promised the board that the sale is all about shareholder value and not keeping his role. This was a reference to rumors WWE might sell to Saudi Arabia so Vince could remain in charge.
Asked about finding the right partner, Khan said they're looking for more than a partner with deep pockets. They want a partner that understands the domestic and international media business and can accelerate WWE's business.
Asked about the UK sports rights environment, Khan said that there are more buyers in the UK now that US companies have expanded internationally (in other words, WWE could sell Raw to UK Disney Plus or something). He said they'll be having conversations about those deals soon.
Asked about rising production costs and whether it's due to inflation or something else, Riddick said that it was an investment in improving the quality, expanding the talent pool, and creating a more vibrant show. Cody's pyro doesn't come cheap.
Asked about what WWE is doing to increase sponsorship and whether they would consider putting ads on the ring and ringside area, Khan said that they are, in fact, looking into that and want to do it, as well as expanding their deals with current partners.
Asked about the strategic and media rights process and why WWE is trying to sell before it, Khan reiterated previous statements that making new media rights deals before taking sale offers would limit the potential buyers.
Asked about Raw vs. Smackdown ratings, Khan blamed the NFL and Tom Brady for lower Raw ratings in Q4. He said USA is thrilled with NXT's ratings growth and pointed out that its primary purpose is developmental, and it doesn't have the same expectations for ratings.
Asked about the strategic review timeline, Khan said that any buyer would respect the current rights deals, and Raw and Smackdown would continue to air on their current homes until the deals are up, even if the company is purchased by someone else.
Asked about WWE's business in India, Khan said WWE is waiting for a merger between Zee entertainment and Sony to take place and blamed COVID travel restrictions for halting growth in India. He said that when the merger is done, WWE will continue to "build its empire" in India (poor choice of words about a former colony).
Asked about the changing environment for media rights, Khan said there were significant bids from other parties during the last round of media rights, and Khan believes that the field has expanded and there will be more bidders (and suitors for a sale) this year.
Asked about the reclass of some revenue from media rights deals from tv to digital, Riddick basically said it was a technical issue.
Asked about how increased cash flow or from a sale or new media deal can drive the growth of the company, Riddick said the money would be spent on an improved performance center, international growth, NXT Europe, and the "Marvelization" of WWE.
Asked about whether there was a reason for lower quarter-to-quarter growth this year, Riddick said it was the timing of shows.
Asked about the synergy between media rights deals for WWE's various shows, especially NXT, Khan said WWE likes the way other shows on Fox and NBC promote WWE programming, which also promote each other. He brought up WWE carrying 90% of its audience on Raw from USA to SYFY during the Winter Olympics.
Asked about the importance of traditional TV in fan engagement considering strong younger demographic numbers, Khan talked about the growing importance of streaming and watching shows on mobile devices and on their own time while saying traditional TV is still important. He said the spine in the 19-34 demo on Raw is a result of success in offering viewers multiple ways to consume WWE programming.
---
Overall, nothing Earth-shattering happened during the call, though investor conference calls are not typically where you would expect to find excitement. The biggest question going into the call was whether McMahon would appear (he didn't) and whether anyone would bring up the lawsuits and McMahon's various scandals (which were mostly glossed over).