Cobra Kai: EP Jon Hurwitz Offers Season 2 Clues, Ralph Macchio Shows Miyagi-Do Some Love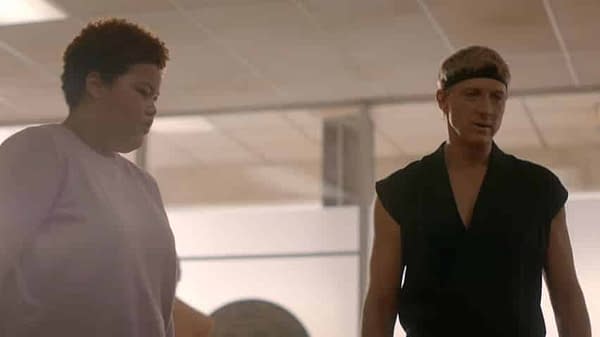 Feels like it's only been a week or two since the karate mats were put away and the lights were shut off at the All Valley Under-18 Karate Championship, especially with news that production on season 2 of YouTube Original's Karate Kid continuation series Cobra Kai is currently underway. After strong, positive reactions from critics and viewers alike, the series received a 10-episode, half-hour second season order in May 2018 – less than two weeks after the series premiere – and is expected to debut in 2019.
Series co-writer/co-director/executive producer Jon Hurwitz started getting fans excited for the season with a teaser image of a board covered with pics from the original The Karate Kid film. Study them closely because (no, there's not going to be a quiz) Hurwitz says it gives us a sense of the locales and environments that we'll be seeing from production designer Ryan Berg: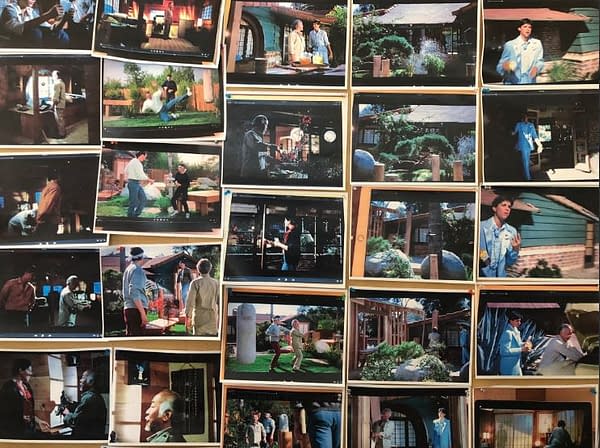 First day in Atlanta. Blown away by the new stages our future Emmy award-winning Production Designer, Ryan Berg, has built. Can't wait for you all to see Miyagi-Do Karate. Here are some reference photos on Ryan's wall.
Meanwhile, if you thought the Cobra Kai/Miyagi-Do trash talking stopped during the off-season, Ralph Macchio (Daniel LaRusso) proves otherwise:
With New York Comic Con (NYCC) just around the corner, the cast and crew of Cobra Kai will be holding a panel on Sunday, October 7th – might be a good time for a teaser or at least a behind the scenes video?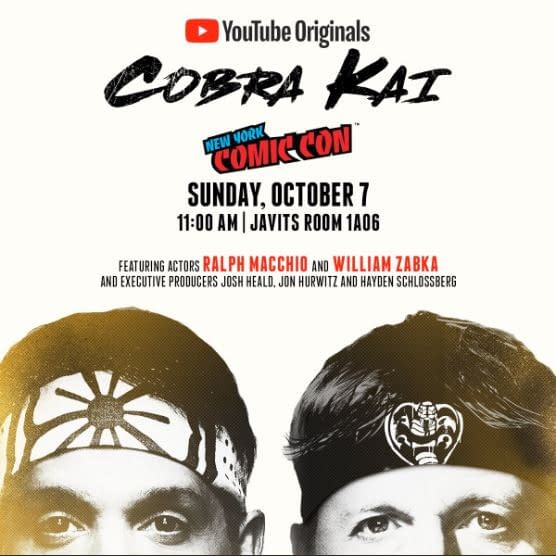 In the highly anticipated return of two iconic characters, the arch-rivals from the legendary Karate Kid film series reunite over 30 years after the events of the 1984 All Valley Karate Tournament. Now living in the affluent hills of Encino, Daniel LaRusso (Ralph Macchio) leads an enviable life with his beautiful family, while running a successful string of car dealerships throughout the valley.

Meanwhile, his high school adversary, Johnny Lawrence (William Zabka), whose life has taken a rocky turn, seeks redemption by reopening the infamous Cobra Kai karate dojo. Their lives inevitably become intertwined and the rivalry is reignited, setting forth the next generation of "karate kids" in COBRA KAI, a YouTube Originals Series.

COBRA KAI also stars Courtney Henggeler (Mom, Fixed) as Daniel's wife, Amanda; Vanessa Rubio (How to Be Single) as Carmen, single mother and Johnny's girlfriend; Xolo Maridueña as Carmen's son, Miguel; Mary Mouser as Samantha LaRusso, Daniel's daughter; and Tanner Buchanan (Designated Survivor) as Robby, a Cobra Kai recruit (against his wishes) with an agenda of his own.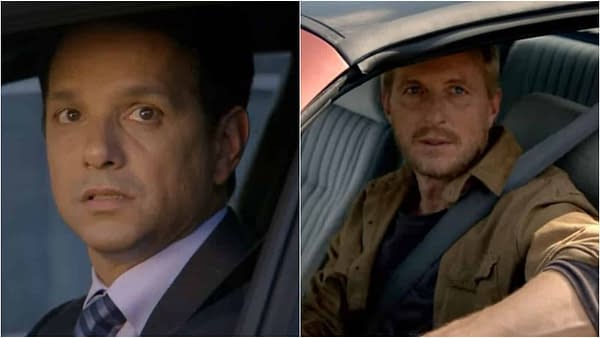 Josh Heald (Hot Tub Time Machine), Jon Hurwitz (Harold & Kumar Go to White Castle), and Hayden Schlossberg (The Pact) write and executive produce the series, with Hurwitz and Schlossberg directing most of the first season. James Lassiter (This Means War) and Caleeb Pinkett (Hawthorne) executive produce for Overbrook Entertainment in conjunction with Sony Pictures Television Studios.
"This series had all of the right elements from the very beginning — compelling characters, a storied rivalry, and the talented original stars. The way viewers have embraced the new twist on this beloved franchise has been nothing short of amazing, and we're thrilled to partner with Sony TV, Overbrook and the extraordinary creative team led by Josh Heald, Jon Hurwitz, and Hayden Schlossberg to create a second season."

– Susanne Daniels, Original Content-Global, YouTube