BC Mag #5: Day Men Revealed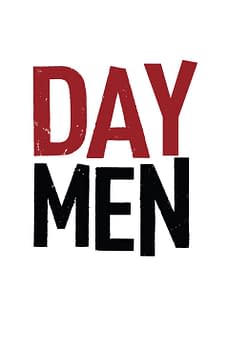 Bleeding Cool Magazine interview with Matt Gagnon and Michael Alan Nelson
BOOM! has a lot of exciting new projects coming up in their summer lineup. But one of the books that has the most interesting twist is the upcoming title, Day Men. Written by Matt Gagnon and Michael Alan Nelson with art by Brian Stelfreeze, this new take on vampires and their henchmen promises to give vampire fans something they haven't seen before. In this world, 50 families of vampires run the world by night, but during the day, it is the Day Men that actually implement the calculated moves of the plotting dead. In what appears to be a cross between 30 Days of Night and James Bond, we meet the highly trained killers that turn the vampire's bidding into reality.

The co-creators sat down with Bleeding Cool Magazine to give us a behind-the-scenes look at the comic, its creation, and how they use writing to exorcise the demons from their dreams.
You can find the full article in Bleeding Cool Magazine #5 at a comics retailer near you. Here is the Bleeding Cool Directory of retailers who have shown special support to the magazine and this website. Are you a retailer who would like to be included? Contact us.