Avatar Press will be holding court at The London Super Comic Con Convention (otherwise known in parlance as the London SuperCon) on March 15th and 16th and making quite an event of their presence.  Their full guest list pulls out all the stops, including Max Brooks, Jacen Burrows, William Christensen, Kieron Gillen, and Simon Spurrier.
But now they've announced their exclusives for the con, too, and it's a selection worthy of a growing con like LSCC as well as featuring some of their hottest books of 2014. Their bevvy of art prints will be:
Extinction Parade: Stages of Death Art Prints
Five all-new images from series artist Raulo Caceres, written by Max Brooks, and debuting exclusively in London, limited to 500 each at  £10 each or the whole set of 5 for £40.  Needless to say, this is a perfect opportunity to get them signed by Max Brooks on location.
Avatar Art Prints
Never before released prints, limited to 500 each for £10 each or the whole set of 5 for £40 include:
God is Dead: Anubis – (Appropriate to have signed by Jacen Burrows)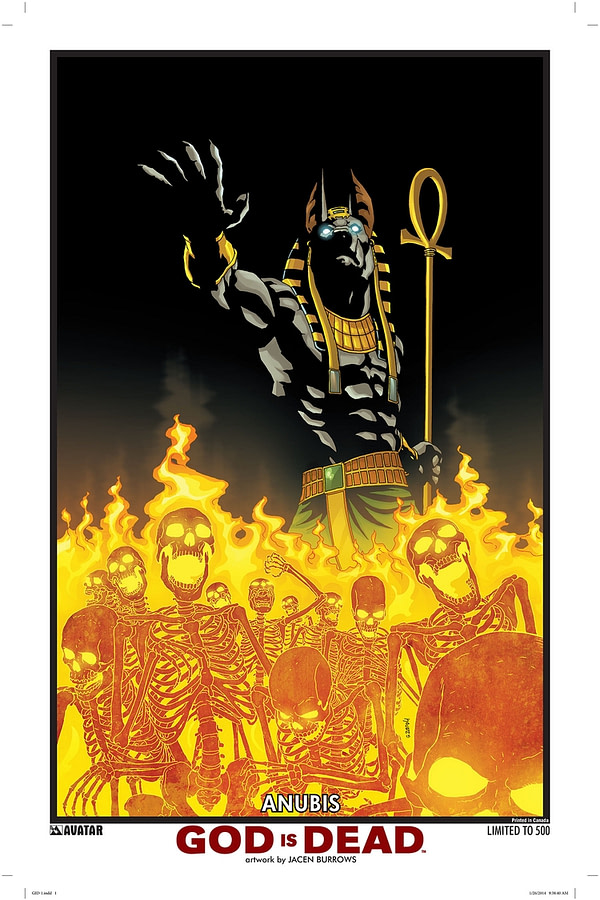 God is Dead: Bast – (Another Burrows opportunity)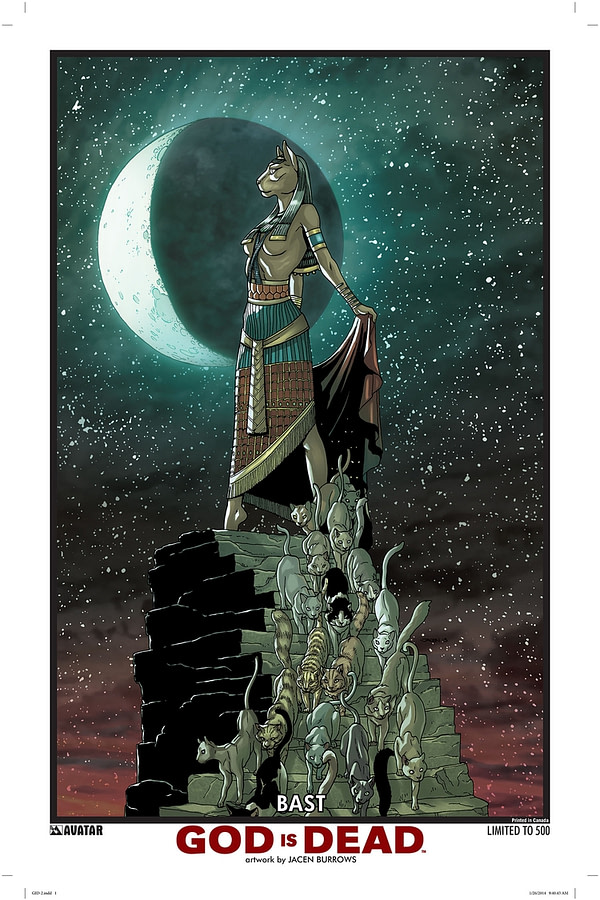 Uber: Paris Burning – (You could get it signed by the lovely Kieron Gillen)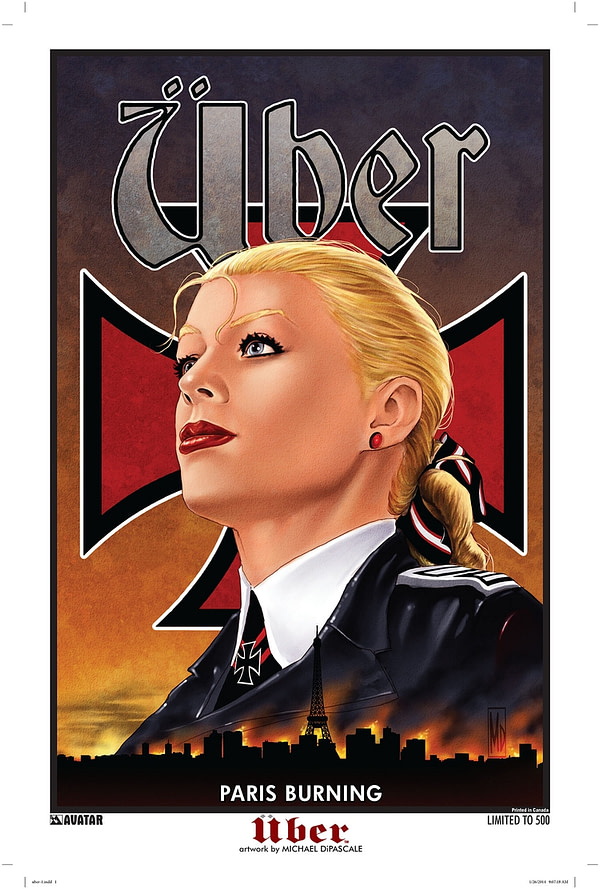 Uber: Russian Front – (And you could get Gillen to sign this one too if you ask nicely)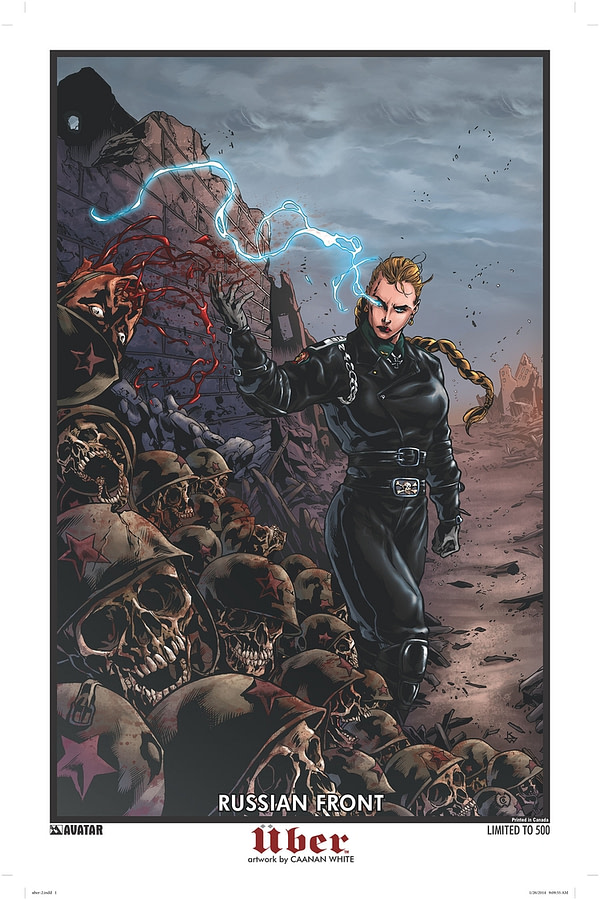 Crossed Wish you Were Here: The Nun – (This one you should really have signed by both Jacen Burrows and Si Spurrier)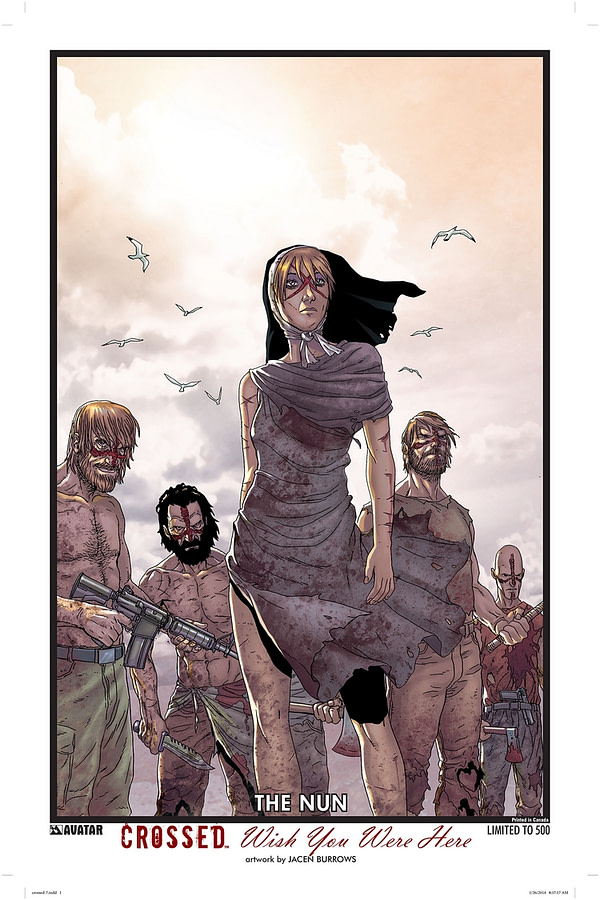 God is Dead #7 Morrigan – This is limited to 750 copies at £4 each (Jacen Burrows will be standing by with pen in hand) Uber #10 Britain's Finest – This is limited to 850 copies at £4 each (Gillen again but you might have to beg this time if you're getting them all signed)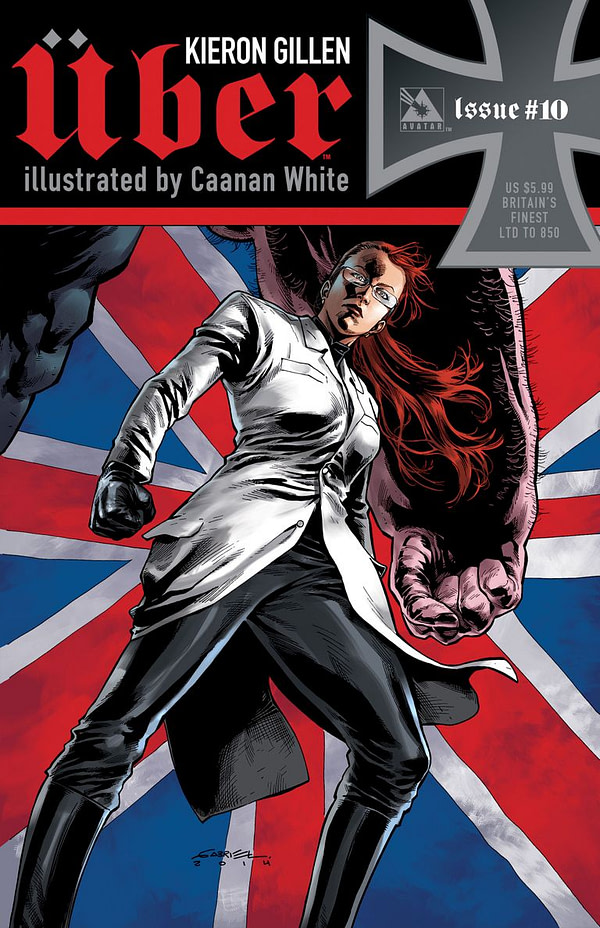 Uber #10 London VIP – This is limited to a scarce 250 copies at £20 (And you might have to trade your first born to get it signed by Gillen if you're going for a complete set of prints, but it might be worth it)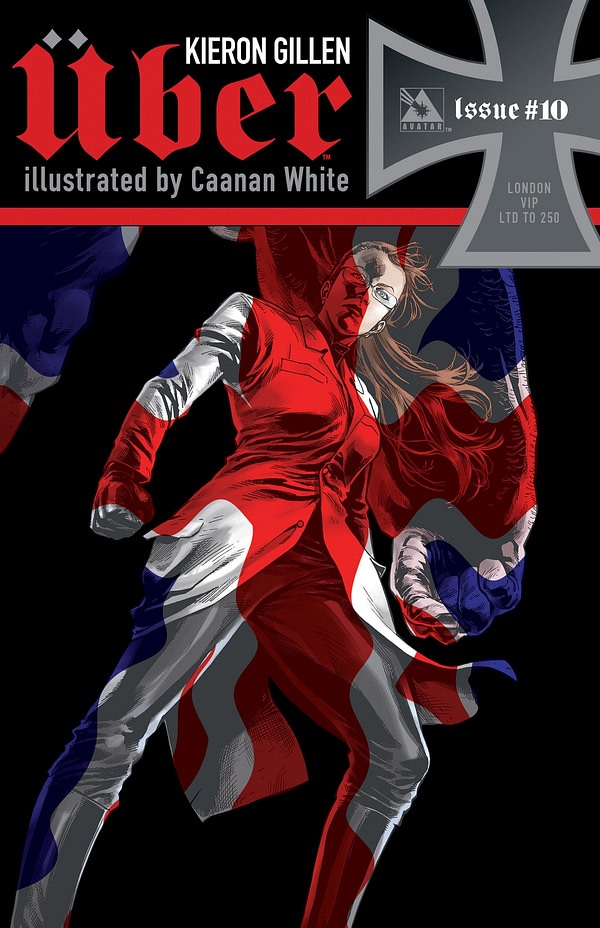 Extinction Parade #5 London – This is limited to only 500 copies at £4  (Make Mr. Brooks sign it already)