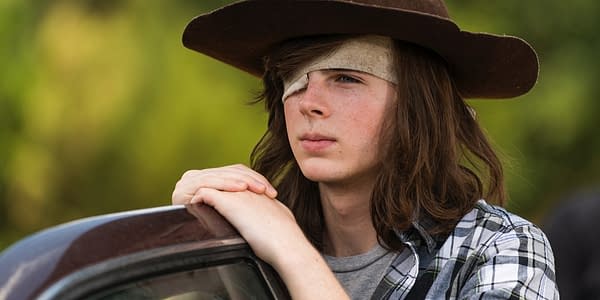 Tonight we'll be live blogging about tonight's episode of The Walking Dead at 6 p.m. PST / 9 p.m. EST. This will be during the initial West Coast broadcast, so we'll be watching and chatting about it as it airs. After the episode completes, the hour's worth of chatter in all it's glory will still be here along with reader comments, so if you haven't yet watched the episode, assume that everything said below will be spoilers.
Last week's episode (you can catch our review here) left us with Carl and Jesus hidden on board a truck headed back to Negan's base. Will this episode tonight (titled Swear) be the one where Carl and Negan go toe to toe? Will we see zombies more than twice?
Here's the trailer for the episode, and again, last warning, if you keep reading after the video, it'll be Spoiler country all the way.
https://www.youtube.com/watch?v=of0q9mylWkQ
Enjoyed this article? Share it!