"Diablo IV" Lilith Has Arrived in New Premium Statue from Blizzard
Diablo IV was recently announced at the BlizzCon this past weekend. Along with a couple of other exciting announcements like overwatch 2. I know a lot of fans have been finally looking forward to Diablo IV and nothing better to celebrate than with Blizzard Collectibles and their newest Lilith premium statue. The statue stands 24.5 inches tall and is mixed with a wide variety of materials from PVC, ABS, and polyresin. This heavy metal statue is beautifully designed and captures some markable details. From the jewelry to her face this is a statue that Blizzard took the time and effort into making it. This is a great reveal collectible piece for the upcoming Diablo IV game and I hope we can see more statues like this coming out once the game is released. This is the perfect way to celebrate your for Diablo IV and add it to your own gaming and Diablo collection.
The Diablo IV Lilith Premium Statue from Blizzard Collectibles is priced at $499. She is set to for release by July 31, 2020, so you have time to save up and get one for yourself. Pre-orders for this statue are already available and located here. Don't forget to check out all of the other collectibles avaliable from Blizzrad and be on the lookout for upcoming holiday guides for all your holiday needs.
Coming Soon from Blizzard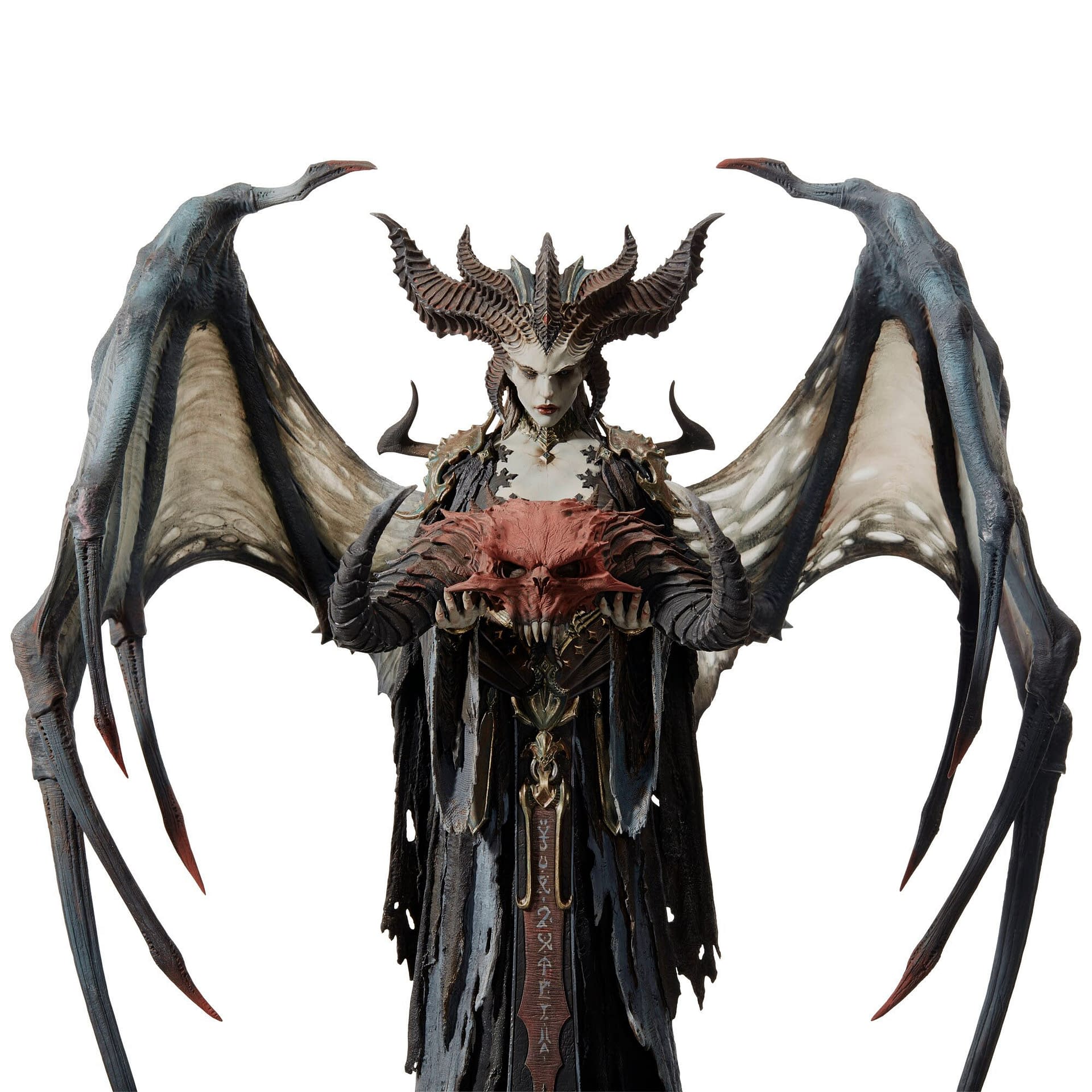 Hail the Daughter of Hatred, the Creator of Sanctuary. Hail… Lilith. From the Abyss she has come. Call her home with this stunningly detailed sculpture, designed by the visionary artists of Blizzard Entertainment.
Details
– Care instructions: Wipe clean with a soft dry cloth
– Material: Polyresin, PVC and ABS
– Measurement: Height (bottom of base to top): 24.5" tall; Width: 16.5" wide; Deep: 10"; Base: 11.5" wide x 10" deep
– This is a hand painted statue, final color may vary from shown images