Posted in: Collectibles, LEGO | Tagged: lego, star wars
---
Embrace the Holiday's with LEGO's New Star Wars Advent Calendar 
A new month means new LEGO sets are on the way including a new Star Wars set that takes fans to space for the holidays 
---
The summer might have finally just arrived, but LEGO is preparing for winter already with a brand new set. Just like in previous years, it looks like some brand new themed advent calendars are starting to arrive, including one from a galaxy far, far away. The 2023 LEGO Star Wars Advent Calendar has been unveiled and will come in 320 pieces, which will help celebrate the holidays in style with some of your favorite characters from around the galaxy. Mini figures, as well as mini buildable sets from multiple different series, will be included, like Holiday Emperor, Princess Leia, Omega from Star Wars: The Bad Batch, an Ewok, a 212th Clone Trooper, and a Battle Droid. As four sets, Star Wars fans will be able to build the Mandalorian N-1 Starfighter, a Clone Command Center, an Ewok village, and my personal favorite, the Separatist STAP speeder. These LEGO Sets are always fun, and the 2023 Star Wars Advent Calendar is priced at $44.99. Collectors will be able to get their hands on one in September 2023, and the set can be found right here.
LEGO Reveals Star Wars Advent Calendar 2023 Set
"Bring festive joy to kids every day in the run-up to Christmas with the 2023 LEGO® Star Wars™ Advent Calendar (75366). It's packed with collectible characters, mini build toys and accessories to play out Star Wars: Return of the Jedi, Star Wars: The Clone Wars and The Bad Batch stories and to combine with other LEGO Star Wars sets."
"The set features 9 LEGO Star Wars characters, including Emperor Palpatine, an Ewok and a Pit Droid in holiday outfits, a Gonk Droid dressed as a reindeer and Omega with a sled. A cool holiday gift idea for fans aged 6 and up, the calendar also contains 15 mini builds, such as The Justifier, a STAP speeder, The Mandalorian's N-1 Starfighter, Clone Command Center and an Ewok village to inspire imaginative play. The LEGO Group has been recreating iconic starships, vehicles, locations and characters from the Star Wars universe since 1999, and there is an awesome range of sets to thrill fans of all ages."
Build festive joy during the Christmas holidays with an Advent calendar featuring Star Wars characters, mini build toy vehicles and accessories
9 characters – Includes Emperor Palpatine, an Ewok and a Pit Droid in holiday outfits, a Gonk Droid dressed as a reindeer, Omega with a sled, a 212th Clone Trooper, B-1 Battle Droid and Princess Leia
10 mini build vehicles – The Justifier, The Mandalorian's N-1 Starfighter, a turbo tank, STAP speeder, AAT, Imperial Shuttle, AT-ST, speeder bike, Imperial Star Destroyer and Ewok glider
5 other mini builds – Clone Command Center, Ewok village, Endor bunker, Endor shield protector and Emperor's throne
---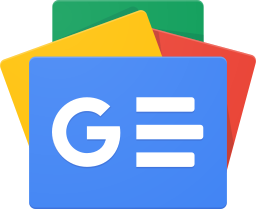 Stay up-to-date and support the site by following Bleeding Cool on Google News today!