Funko Emerald City Comic Con Reveals – "Dragonball Z"
Emerald City Comic Con is still about a month away with it taking place between March 12-15 2020. Of course, this means new Funko exclusives are on their way and to start things off they have revealed new Pop Animation! Three Pop Vinyls from Dragonball Z has been shown, the first one being Vegeta eating noodles. This one will be a great companion piece to the Amazon Exclusive Goku eating noodles. You can pre-order him and you can find Goku located here. The next figure is another character getting a new Chrome version as Piccolo arrives. The final reveal for this wave of Emerald City Comic Con Funko Reveals is a special glow-in-the-dark Perfect Cell. This is currently my favorite reveals of this set and I can't wait to see that glow! No idea yet if any of these how limited edition they will be or what ones will be shared exclusives. Stay tuned here at Bleeding Cool for any updates on what retailer will get these exclusives.
"At last. All that I have ever imagined is now mine. I have become what no other could ever achieve. I am perfect."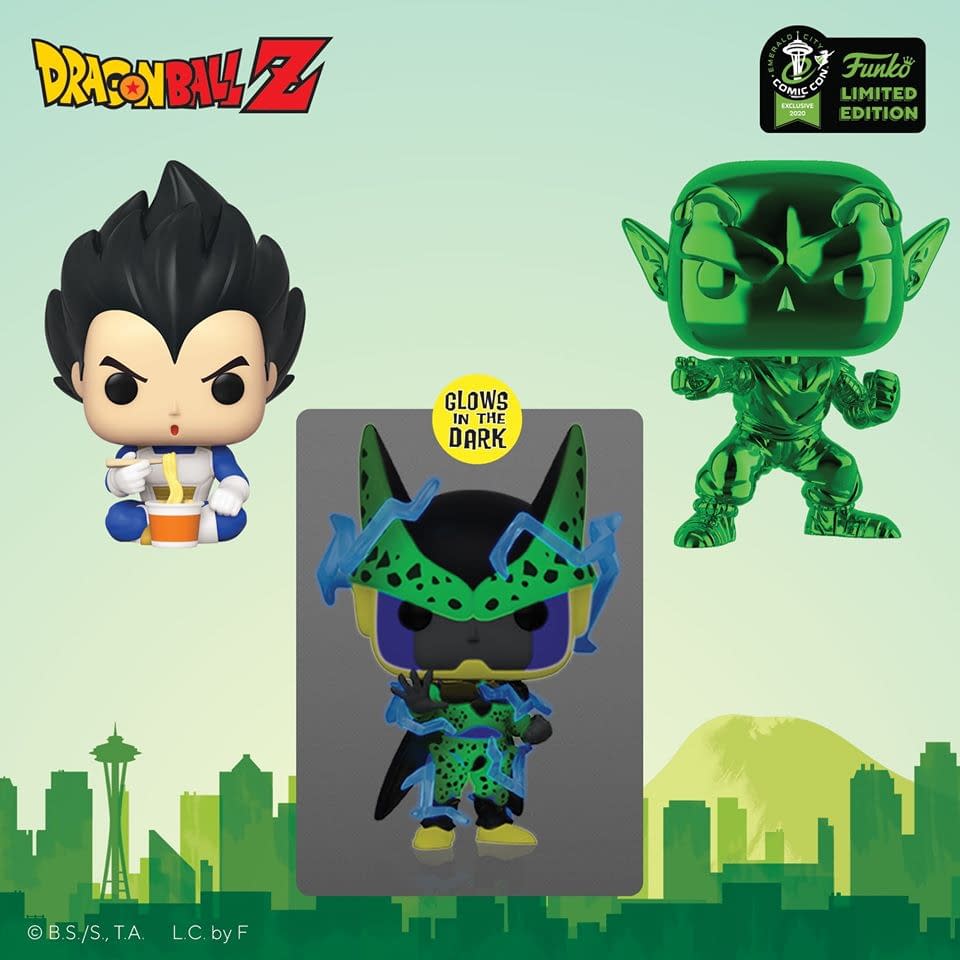 ECCC 2020 Reveals: Pop! Animation – Dragon Ball Z!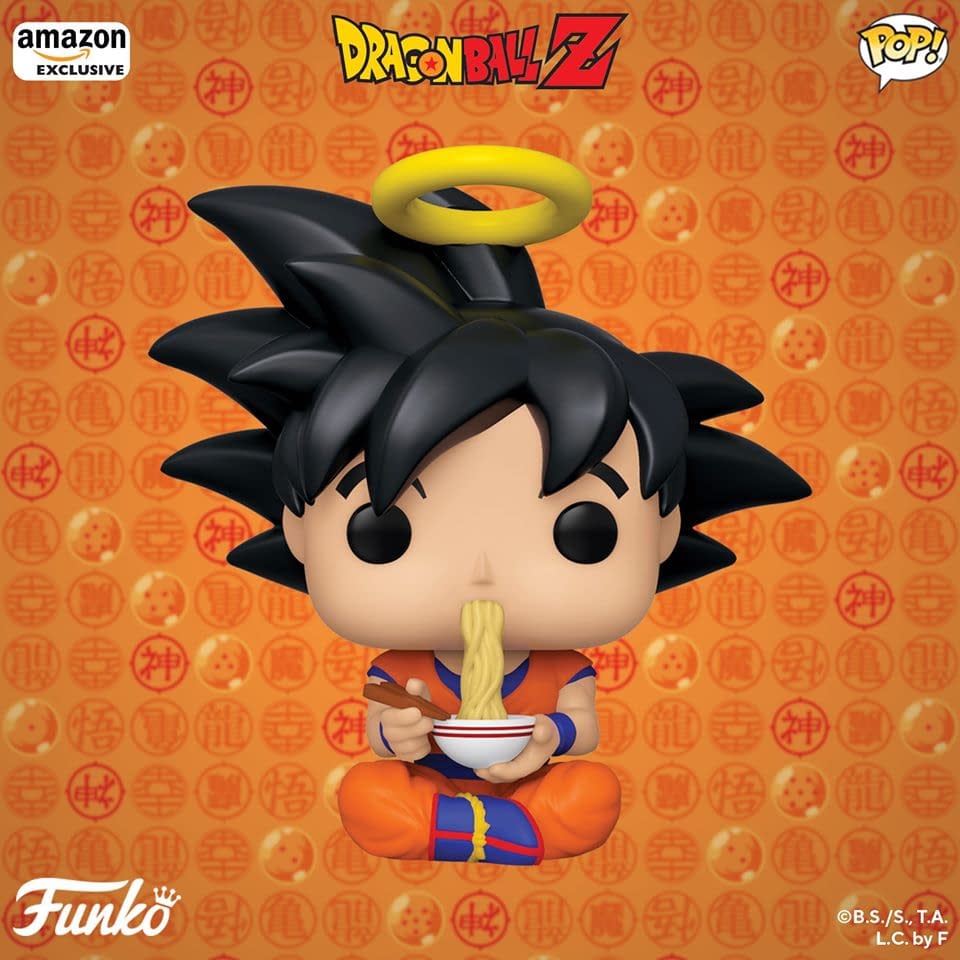 Now Available for Preorder: Amazon Exclusive Funko Pop! Animation: DBZ – Goku Eating Noodles!