Funko Emerald City Comic Con Reveals – Hanna Barbara and PEZ
Funko is quite known for its Hanna Barbara line as it is one of the first lines made famous by the company. The Flintstones get another addition their line as The Great Gazoo travels across space and time to Emerald City Comic Con. This is a perfect collectible for the conventiona and the fact he is green makes him the right fit. This will be the first Great Gazoo Funko Pop we are getting, unlike the Drobz version that released a couple of years ago. Huckleberry Hound is also making his appearance at teh convention within their new product line Funko Soda. Huckleberry will be green and does feature a purple chase version. These are limited edition to only 3,500 pieces so I would expect a Funko-Shop or ECCC only release. PEZ is also getting it's own exclusive too and this isn't surprising as we have seen PEZ convention figures for both San Diego and New York last year. o idea where these Funko Pops will be heading but we do know we will see a list of their location close to Emerald City that starts March 12th.
Back to the Past.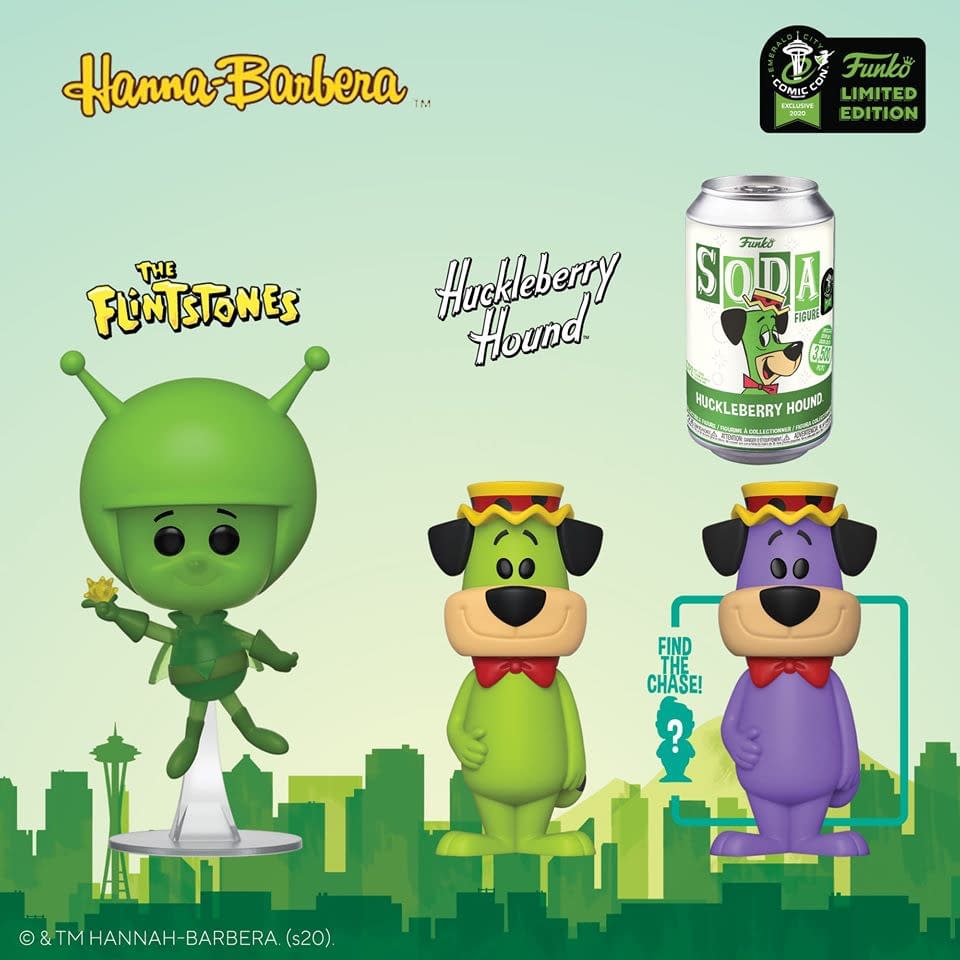 ECCC 2020 Reveals: Pop Animation: Hanna Barbera!
ECCC 2020 Reveals: Pop Ad Icons – PEZ Boy