Funko Round-Up: Star Wars, Blink-182, Steven Universe, and More!
Funko announces tons of new products and licenses every day, let alone every week. It can be a lot to keep up with. So we are here to help. Welcome to the Funko Round-Up! In this edition, new Star Wars Vynl packs, Steven Universe Hot Topic exclusives, a new Ad icon, and one of the most influential pop punk bands of all-time joins the Pop Rock line.
"There will be no bargain, young Jedi"

This Vynl. duo probably won't be winning any beauty prizes.
Or popularity contests, for that matter. But to the diehard Star Wars
fan, this Tatooine™ crime lord and his pet Kowakian™ monkey-lizard
jester represent classic moments in Star Wars lore,
and for that they deserve space on your shelf.

Leap headfirst into the ultimate battle between good and
evil with a Vynl. duo that embodies both the light and dark side.
The scavenger from Jakku™ who became a Jedi™
and warrior against the First Order™ and the son of
General Leia™ and Han Solo™ who fell to the dark side
represent the importance of balance in the Star Wars universe.
The fusion of Steven Universe and Connie Maheswarn known
as Stevonnie is now available in Pop! form!

Pink Diamond is now available as a Pop! Keychain!
Available exclusively at Hot Topic!
"Yahoo!"

Twinkie the Kid® has been slinging delicious cream-filled snack cakes
for nearly 50 years but in typical Twinkie™ fashion
he doesn't look a day over 20. To celebrate Twinkie the Kid's®
lengthy career as a popular Ad icon, he's getting
the Pop! Vinyl treatment, spinning a lasso while sporting his
characteristic bandana, 10-gallon hat and cowboy boots!

Look for retro Twinkie the Kid® as a Chase!
A rarity of 1-in-6!
"What's my age again?"

Blink-182 bassist Mark Hoppus and drummer Travis Barker
are joining the ranks of music icons as Pop! Rocks vinyl figures.
In true Blink-182 fashion, Mark is depicted wearing
the blue octopus that has become his signature logo
and carrying his signature hot pink bass guitar
and Travis is depicted with a backwards cap,
face tattoos, skater punk attire and his drumsticks.
The Star Wars Vynl two-packs will be in stores in September. You can find the Steven Universe keychain and Pop in stores now. The Twinkie The Kid Pop arrives in the fall, and Blink-182 can be found in September.
---
---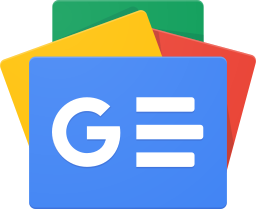 Stay up-to-date and support the site by following Bleeding Cool on Google News today!