It is time to roar as Godzilla is making his mighty return to Tamashii Nations and it's SH MonsterArts figure line. The King of the Monsters is back with a re-release for not one but two of his classic figures. Both figures are very articulated with the ability to move his neck, tail, legs, and arms. The first one up is from the classic 1954 film and features more color and also pays homage to his original appearance. Now from the 2002 film Godzilla vs. Mechagodzilla, the King returns with a mighty figure that is nicely detailed from his menacing spike to the dark black color scheme design. Each figure is a great addition to any fans collection and I hope we can see more generations of Godzilla come out later on.
Both figures are set to release in September 2020 and pre-orders are already live. The Godzilla 1954 is priced at $81.99 and can be found here while the 2002 version is clocked in at $89.99 and located here. Snag up these bad lizards while you can before they vanish once again.
Hear Me Roar.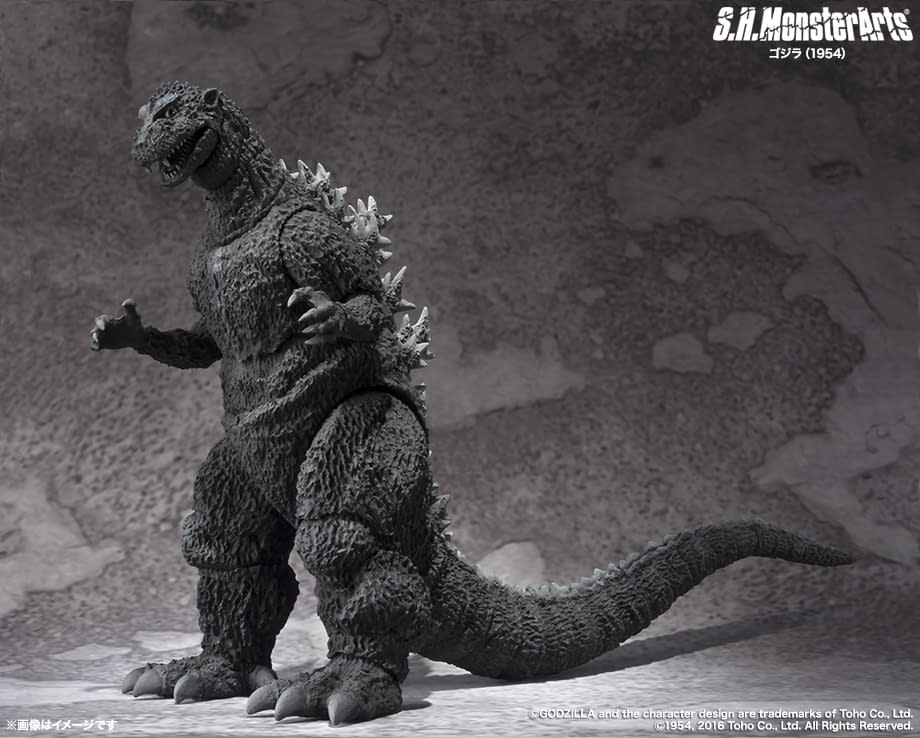 1954 Godzilla SH MonsterArts Action Figure
From SH MonsterArts, Godzilla 1954 is coming to life in classic monochromatic form! Meticulously sculpted, the careful detail on 1954 Godzilla's rough skin seems to stand out even more with the simple color pallet that pays homage to the original film.
Godzilla fans everywhere must add classic addition to their SH MonsterArts collection! Measures approximately 5 9/10-inches tall.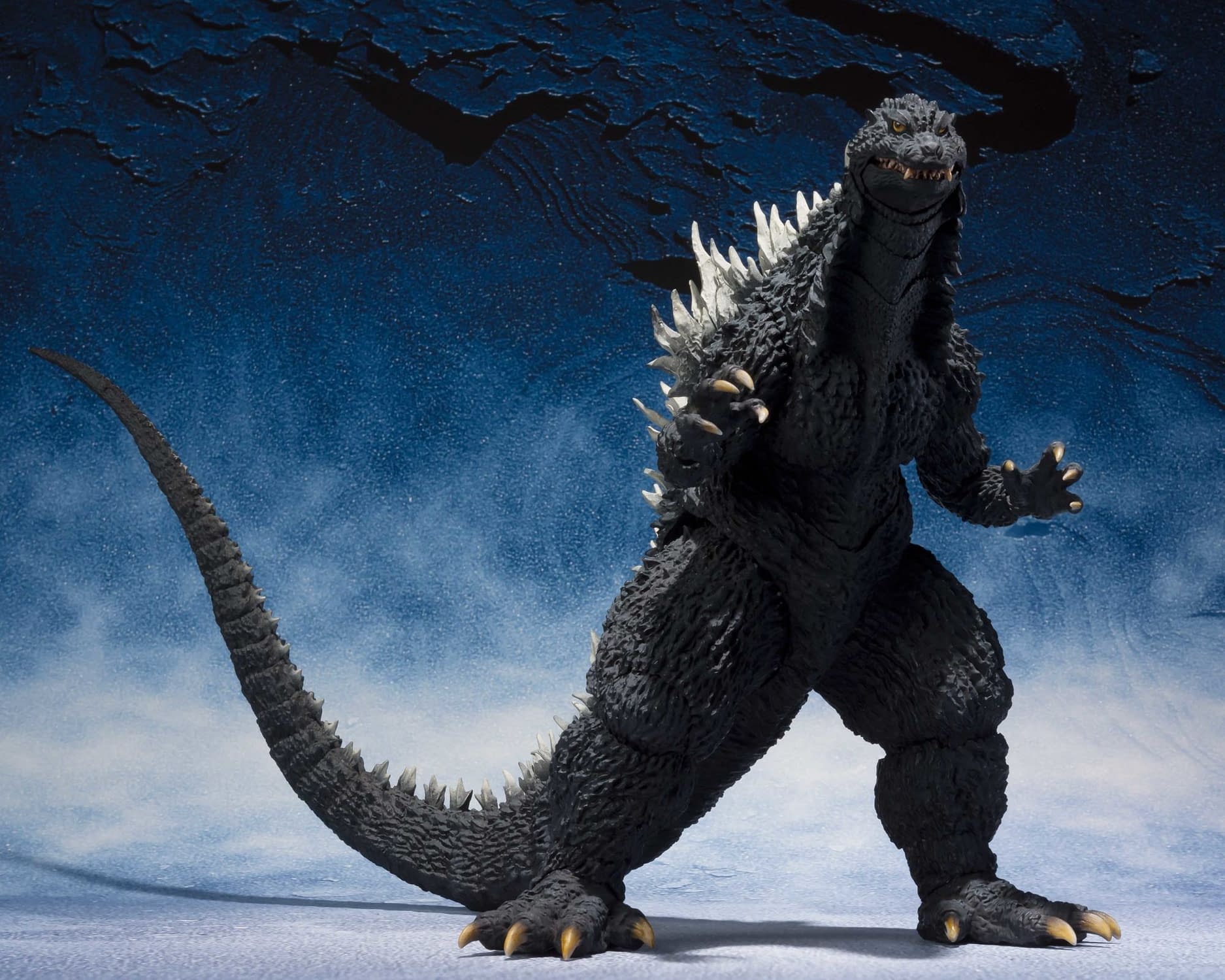 2002 Godzilla SH MonsterArts Action Figure
It's Godzilla as he appeared in the 2002 film Godzilla vs. Mechagodzilla! Sculpted by Yuji Sakai, it's a work of art that brings the charm of the suit to life in the palm of your hand. The distinctive neck is accurately rendered, and the posability even lets you replicate his appearance in the opening scene of the movie. Articulated parts let you pose the head tilted upward as well.
The Godzilla 2002 Godzilla SH MonsterArts Action Figure is a must have for fans. Measures about 5 9/10-inches tall.
Enjoyed this article? Share it!