Green Lantern Brings The Willpower In New XM Studios Statue
Green Lantern a.k.a. Hal Jordan is not holding back in the newest statue coming from XM studios Premiere collectibles. XM Studios is one statue company that changes up the game and brings us some unique and remarkable collectibles. Their newest statue is no different showcasing Green Lantern summoning his own missiles to save the day. Hal's suit is very detailed even going so far as to show the texture of it. I really love the fact that they incorporated the movement of the Lantern ring itself. The mech missile launcher is a real piece of work as it even shows some of the missiles firing. Each statue is made to order as well as handcrafted and painted so these can be really limited. A statue would definitely enhance any collectibles room and is perfect for any Green Lantern fans.
The Green Lantern XM Studios Premiere Collectibles DC Rebirth Statue is priced at roughly $653. Pre-orders are only open from October 9th to December 9th and they are made to order so if you'd like yours preorder it now here. Payment options are available as well as discounts for being a member.
Beware my power Green Lantern's light!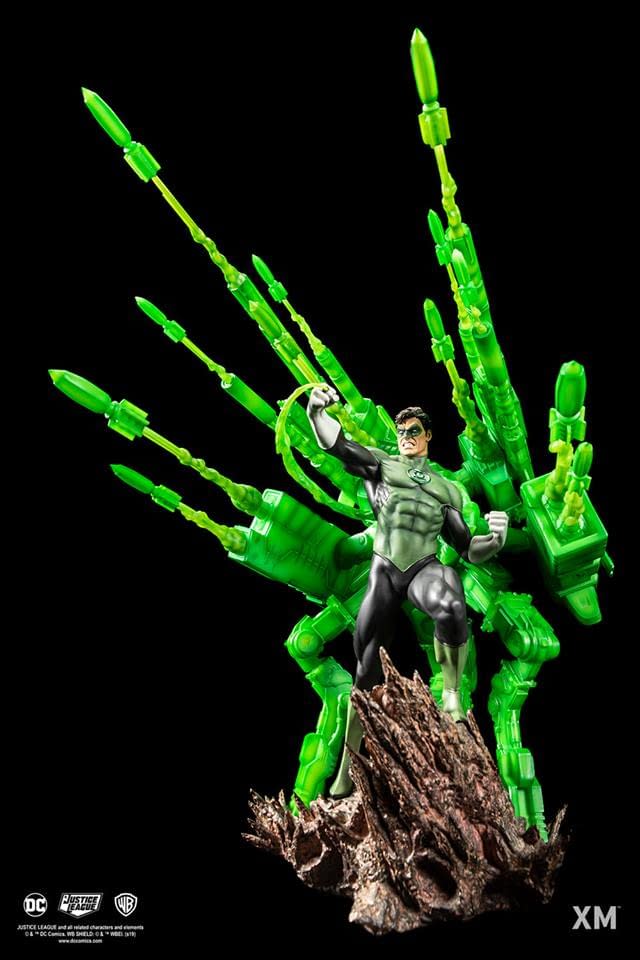 Green Lantern – Rebirth 1:6 Scale Statue
XM Studios is excited to present our next 1:6 DC Premium Collectibles DC Rebirth series statue, Green Lantern!
Size matters, but Quality even more so! The new XM DC 1:6 line is specially designed for collectors who desire more space-friendly collectibles, without compromising on the incredible details and quality of larger collectible pieces. At 1:6 scale, XM's creative direction is to showcase more abilities, powers and essence of the characters in a bold, dynamic and story telling style. The new XM 1:6 DC line will amaze you with the details you don't expect at this scale.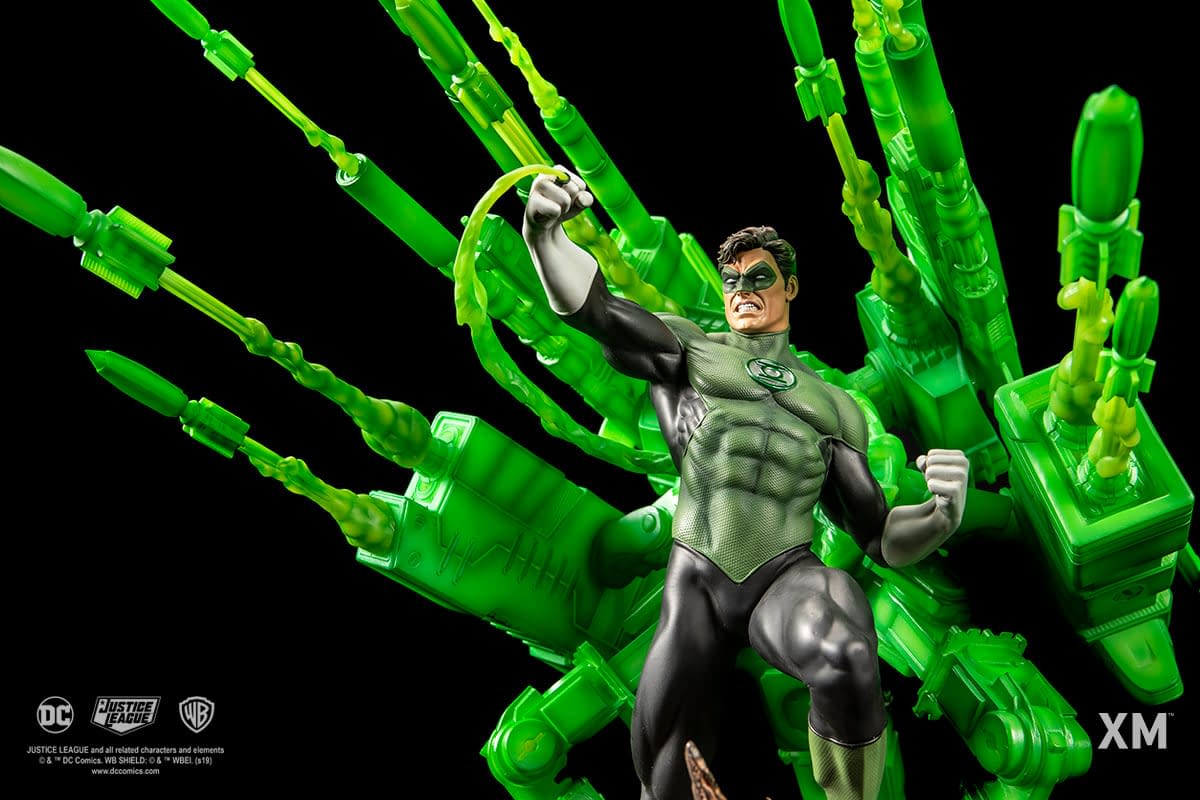 Features:
– An impressive array of weapons formed by the Lantern's energy construct. Crafted in cold cast porcelain.
– Each painstakingly handcrafted statue is individually hand-painted with the highest possible quality finish
– ES: Made-to-order (MTO)
"Test pilot Hal Jordan went from being a novelty, the first-ever human Green Lantern, to one of the most legendary Lanterns to ever wield a power ring."