IG -11 is a new character from the upcoming television show The Mandalorian. Nothing is sure about this character besides the fact that he's an IG assassin droid. As collectors, we don't see a lot of the bounty hunters as much as we would like especially with the IG series. This time, Hot Toys has announced IG-11 as their next Star Wars Hot Toys figure. Releasing alongside the Mandalorian, we get to see the IG–11 Droid in action. This figure comes highly detailed with IG specifications, articulated, and LED feature. The figure self comes with a nice set of accessories including a detailed base with a sand base with a holder for the character. IG-11 also comes with a blaster rifle and a blaster pistol, and leather styled shoulder ammo belt. For the character to it seems his head is LED active to give you that perfect droid feels. This figure would be perfect for any fan of the upcoming show The Mandalorian as well as any fan of the IG assassin droid.
IG -11 1/6 scale Hot Toys figure does not have a release date or a price just yet. Hot toys will update us once more information is revealed. Beyond the lookout for the Mandalorian, as he will be releasing alongside IG-11.
The Mandalorian premieres on Disney+ November 12.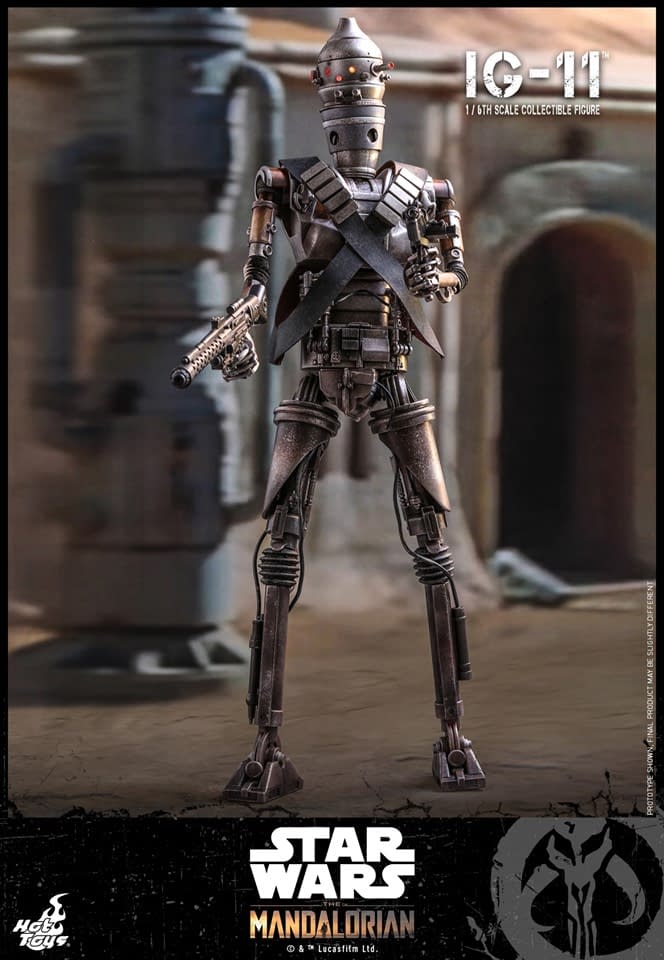 The Mandalorian – 1/6th scale IG-11 Collectible Figure
A new story in the Star Wars galaxy will unfold in the widely anticipated series The Mandalorian, taking place after the fall of the Empire and before the emergence of the First Order. The audience will follow the travails of a lone gunfighter in the outer reaches of the galaxy far from the authority of the New Republic.
Celebrating the first-ever live-action Star Wars series, Hot Toys is delighted to present the 1/6th scale IG-11 collectible figure for Star Wars fans!
The highly-accurate IG-11 collectible figure is featuring a highly detailed mechanical body with great articulations, skillfully applied weathering effects, two blasters, and a desert-themed figure base.
This amazing bounty hunter is definitely an exceptional collectible figure to add in your Star Wars collection!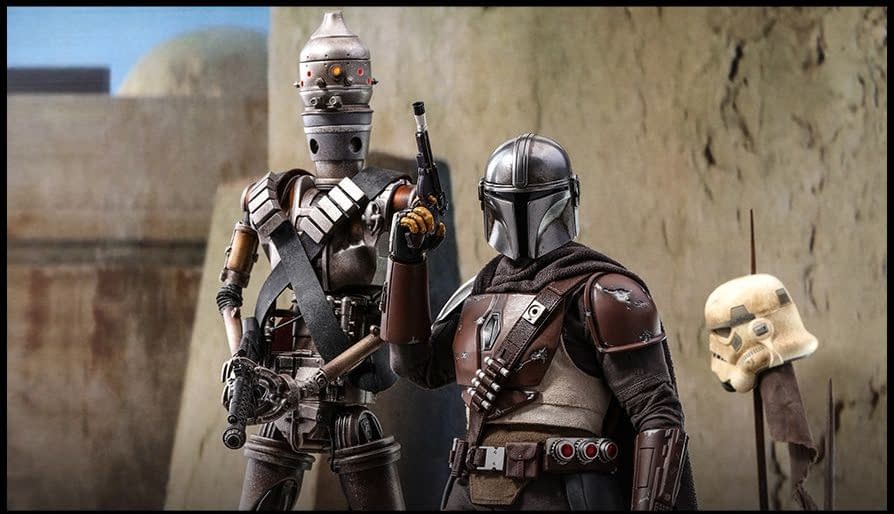 Enjoyed this article? Share it!